Get the Best Online Shopping Experience with a FREE AC eCommerce Lightning Bolt for Registered Non-Profits!
Recently we were happy to introduce our new AC eCommerce app for online shopping on Salesforce Communities. And now we are delighted to present our FREE eCommerce Lightning Bolt which has been designed especially for Non-Profit and Charity organizations.
AC E-Commerce Non-Profit Edition is an online shop lightning bolt solution designed for use on Salesforce Community Cloud.
AC E-Commerce Non-Profit Edition provides the functionality to sell all kinds of goods or services online using the ready-made community template. It accepts debit and credit card payments.
Main features:
Ready-made lightning community template
Configurable products with standard and custom fields support
Product categories and subcategories hierarchy
Product categories filtering
Preconfigured community pages and layouts
Stripe integration
Flexible tax and shipping system
Various payment methods: credit/debit card and offline payment
1. The AC eCommerce Edition lets you create the most convenient product base for your managers and customers easily using the prebuilt community template with all appropriate pages and with highly customizable settings.
2. Categories Hierarchy. This allows you to add an unlimited number of categories and sub-categories to provide your customers with a clear structure of products.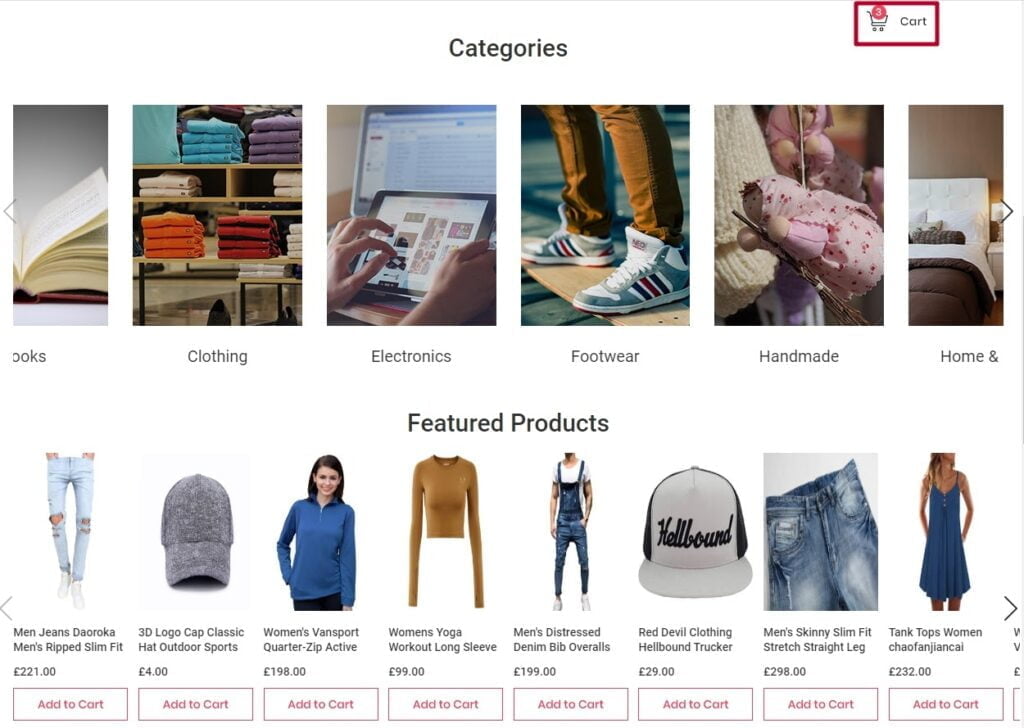 3. Use the various styles and sorting options to let your customers change the style of their products list view to either list or tiles, and to sort products by name and price from low to high and vice versa.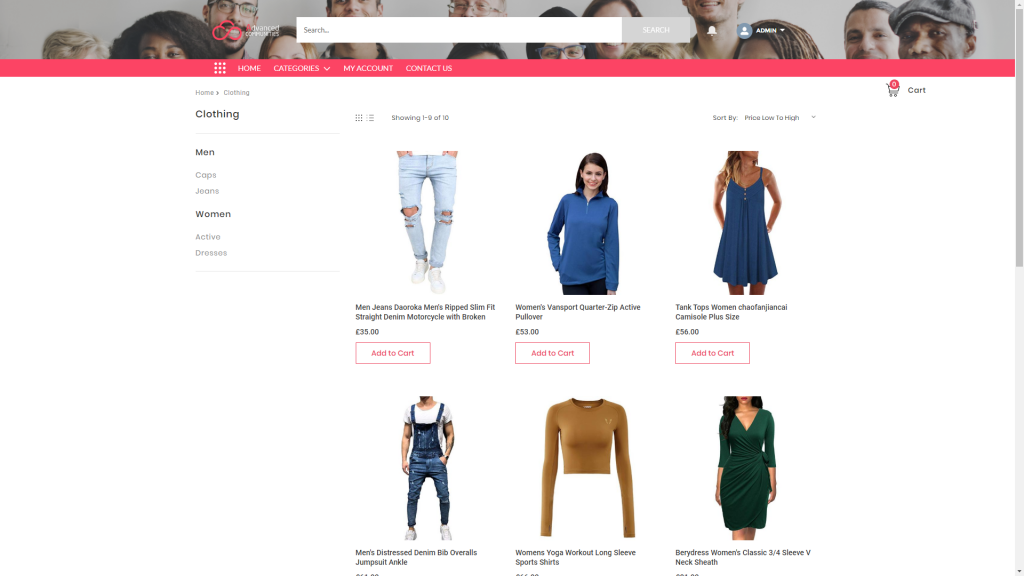 4. Give detailed product information with standard and custom fields support.
5. Let your customers navigate through the site easily with the help of breadcrumbs.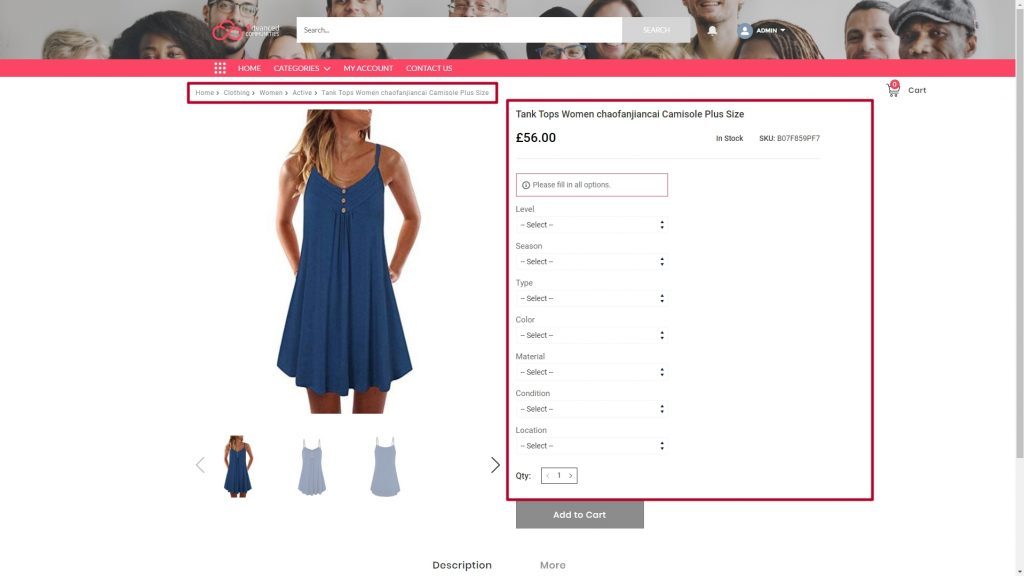 6. Automate shipping and taxation. Add shipping countries and states. Configure taxes and shipping rates based on the user location and all necessary taxes will be added to the customer's checkout automatically.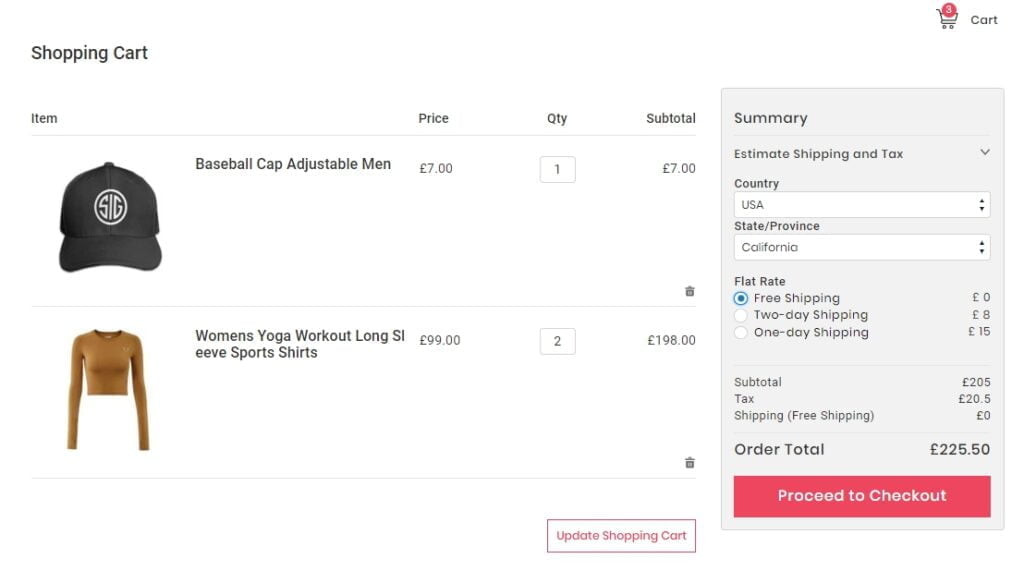 7. Provide multiple payment methods for your customers to have a choice whether to pay online with a debit or credit card or choose an offline payment and pay for the product when they get it.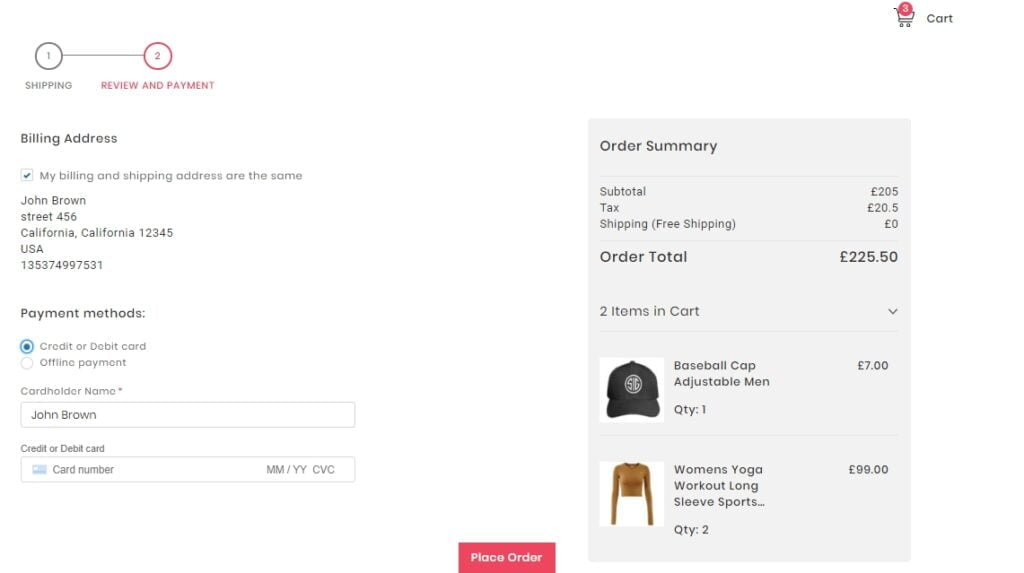 8. Customers can also review and track the order history online with the prebuilt My Account community page.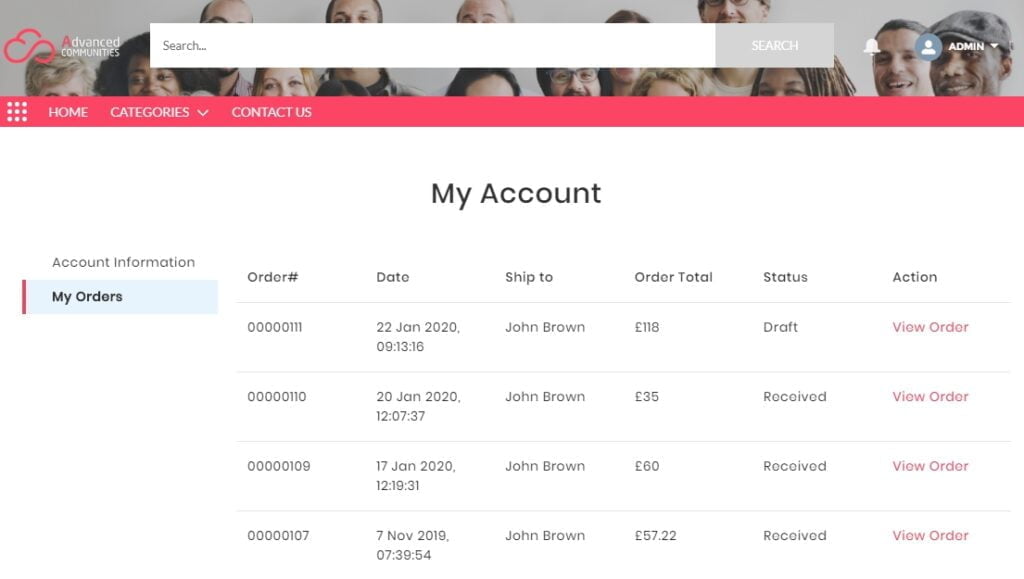 9. Manage products and inventory. Set the Stock Quantity of the product and it will be recalculated automatically via the paid orders. If the stock quantity field has 0 value, the product will be marked "Out of Stock" on the community.
10. Use Contact and Subscription forms that create Case and Subscriber records.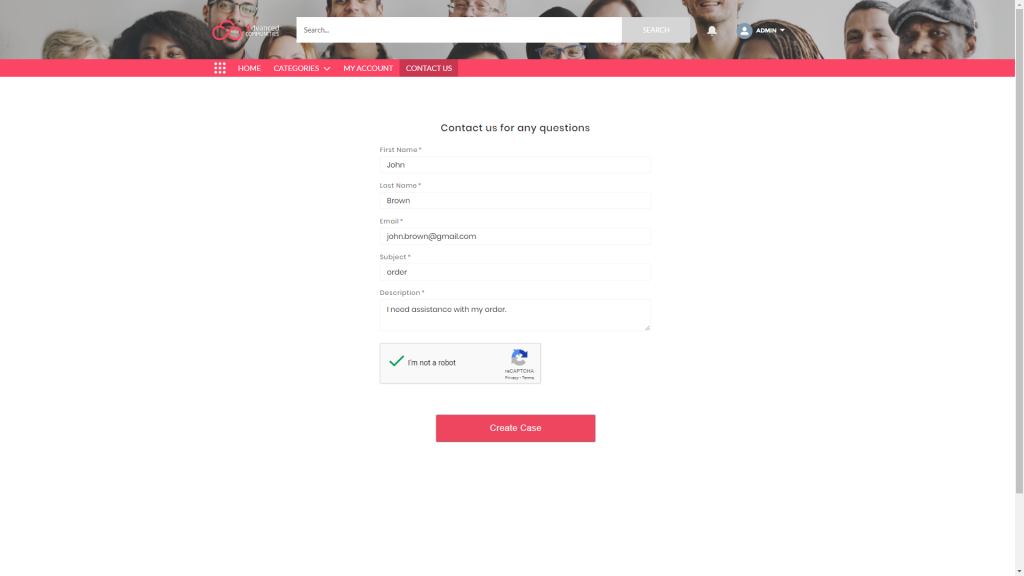 AC E-Commerce Non-Profit Edition is already available on the AppExchange.
We provide our Community E-Commerce software license to registered charities and non-profits free of charge. Request licenses directly from Advanced Communities, email to feedback@advancedcommunities.com. Please note that we do NOT provide support for free licensed E-Commerce but we provide the installation guide that helps you to configure and set up your online shop. Alternatively, we offer chargeable full setup and configuration services if you want us to take care of the installation.
We reserve the right to refuse granting a free AC E-Commerce license and we do not provide free licenses to consulting companies.
Contact the AC team and we will show you how to improve your sales and create a perfect online shop with AC E-Commerce edition.