Effective Management of Residential Rents and Voids in Salesforce with AC Housing
There are many Housing Associations and Property management companies, globally, that manage Social Housing, Commercial and Domestic tenancies. Many of these organisations exceed portfolios of 1000 properties and some beyond 10,000! The complexities associated with day to day operations can be high including; handling queries from tennants, managing rental payments, arrears and voids in addition to the significant document processing needs. Any mistake in the workflow process can lead to a significant loss for the organisation. Therefore it is so important to have a powerful modern solution for rent management that can help you automate processes and ensure compliance.
Most current tools solve single issues, whether it is voids, arrears management or payment allocations, etc. That is why we have created AC Housing – an all-in-one complete solution for housing management, fully native to Salesforce.com – the No.1 leading Cloud CRM platform. AC Housing provides a 360-degree view of properties and tenants, rent accounting, voids and arrears management, and much more, providing comprehensive data for advanced analytics. Being a Salesforce.com application means that security, scalability and adaptable workflow processing is made easy through simple Salesforce configuration, Not Code!
Rent Management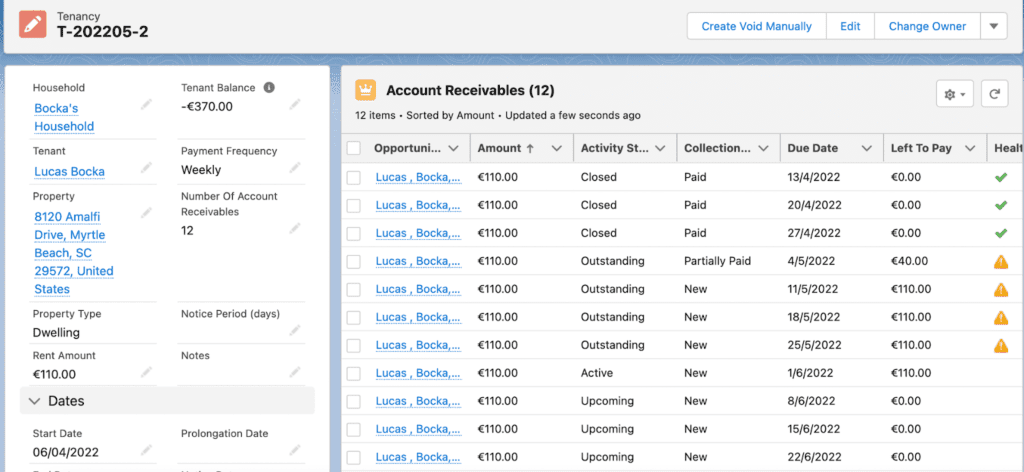 Our Rent Management features allow you to see all tenants as well as their rental agreements, voids, arrears, and payments. In addition, you can check the status of each account receivable, such as "new", "paid", or "partially paid". Account receivables that are not paid on time are marked as outstanding and notified to you as the property manager. You can monitor all information in one place, accessible on both desktop and mobile.
Arrears Management
With hundreds or thousands of properties, it can be hard to track all payments or more important those missing payments! One of the most crucial things in housing management is to detect arrears quickly and start to the contact process with tenants to help them resolve matters, avoiding larger debts building and of course preventing legal pursuit and larger losses being incurred.
With AC Housing, you can control the process of working with the tenant who has overdue rent payments. Each step has automated processes, such as sending mailings or reminders, to minimise the manual work associated with tenant notifications. Also, a set of tasks created to be performed by housing association managers – for example, to call or visit tenants, or even take some pre-court or court actions.
So using AC Housing you are able to react to potential payment problems at an early stage which will decrease the number of rent arrears cases with big rent overdue. And on the other hand, your tenants will always be aware of required payments and the situation with obligations under the rent agreement.
Voids Management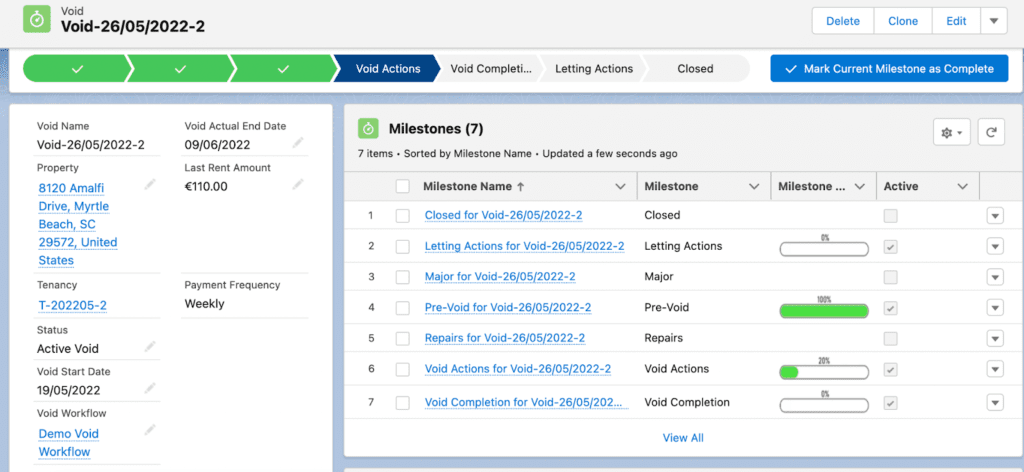 Voids are periods of time when properties are left empty between tenancy agreements. And each landlord knows how much work needs to be done before the next tenant moves in. It's important to use this time effectively to run all necessary checks like electrical, gas safety, ventilation, cleaning and inventory checks, as omissions in the process cause delay and potential lost income.
With our application, you will have the opportunity to see and control all stages of the void management process, so you can understand the status of each property and the associated tasks, which are created automatically according to your organisation's void management workflow. These workflow processes are fully configurable and so can flex as needs change. The images below also show the cost management associated with managing the void process.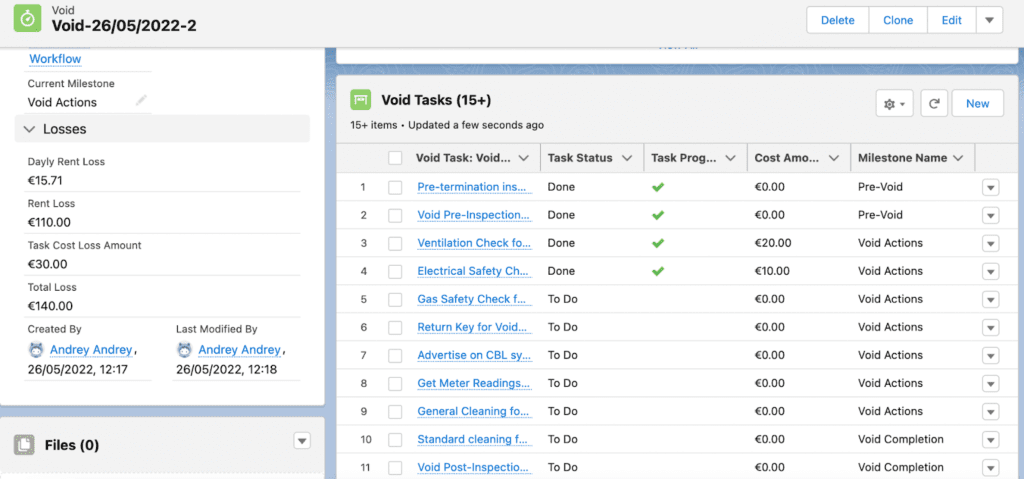 The image below shows Void projects or jobs in a KanBan style view so you can view the overall progress of this work type and where issues may occur in terms of deadline management.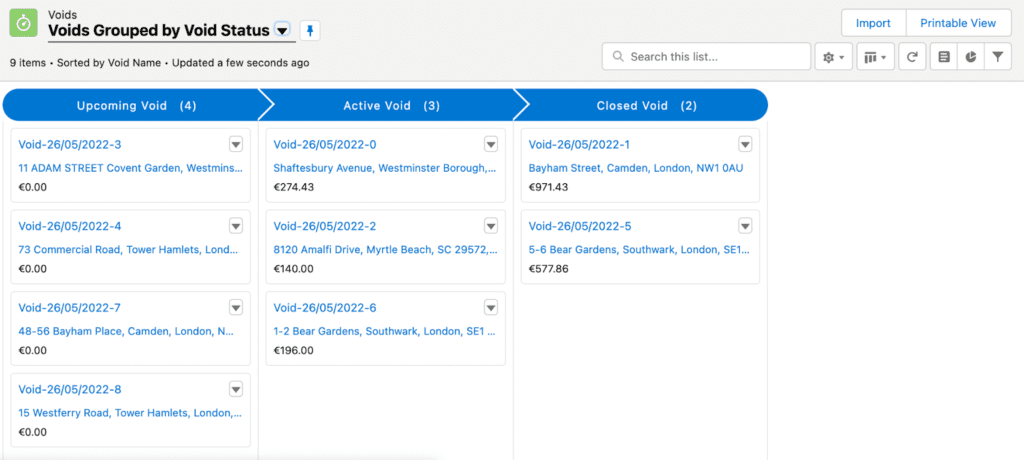 Dashboards with Statistic Data
It's very important for management and executive teams to understand the overall 'health' of the operation in order to aid decision making and respond potential pressures. AC Housing provides you with wide-ranging reports and dashboards that are fully customisable. You can see how many properties are empty at this moment, the rented vs empty property ratio, the overall outstanding amount, new arrears arose last week, paid arrears last week, overdue rent of tenants by days/weeks/months, upcoming voids, all voids by each stage, your loss from the void process by monthyear.
As you can see, AC Housing is an intuitive solution that empowers you with a wide range of tools needed for successful housing management.
Contact us for more information and to see a demo.
Tag cloud