Ideas Enterprise Updates + 5 Ways to Improve your business using Ideas!
Hello dear Friends!

We have some minor but rather valuable and useful updates for our AC Ideas Enterprise component.

The first one concerns the voting option. In response to your request, last time we added an option to block voting for ideas with a certain status. And now we are releasing an improvement for this option – you can choose more than one status to disable voting for.
So if you have several statuses for ideas that you want to block voting for (for example, rejected and accepted), you can now easily provide this ability, or in this case better to say DISability, in the Ideas Settings – Zone Settings.
First, enable the "Disable voting for certain statuses" checkbox, and then choose one or more statuses for which ideas voting will be disabled.
And that's all!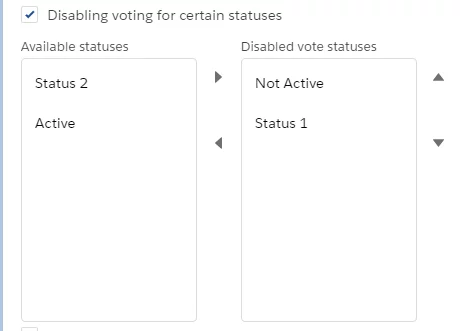 Another improvement was made for Email Templates. Many of you have more than one community with Ideas in your environments.

Now you will be able to modify different email notifications for the different communities where the Ideas component is used.
Enable notifications for multiple communities in the Ideas Settings – General Settings, and configure email templates.

Simply clone the prebuilt email template for Ideas Enterprise.
Add the name of the community into the template label. And don't forget to provide your community domain into the template body.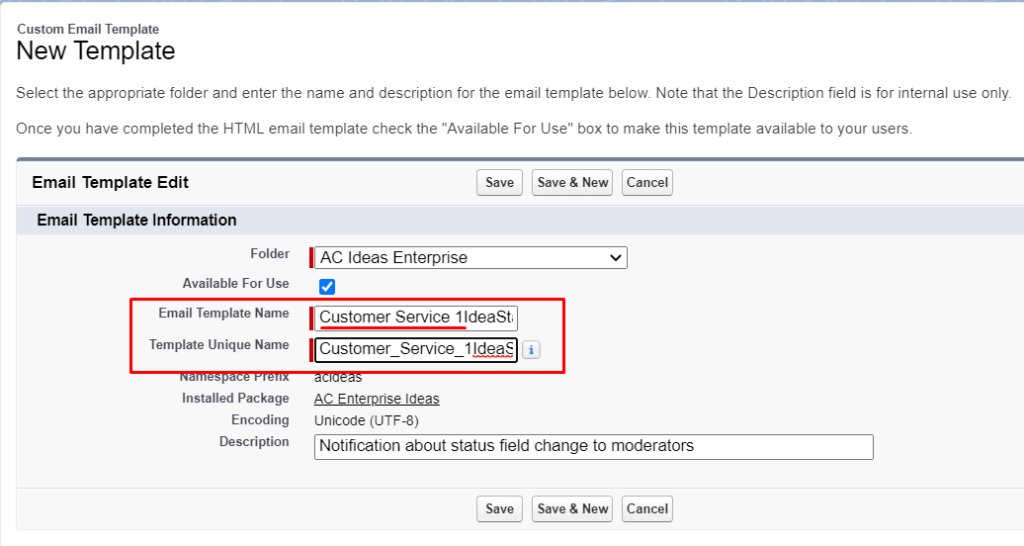 The detailed information you can always find in our User Guide which is available on the AppExchange.
If you are still not sure how to use AC Ideas Enterprise for your business, here are five ways you can improve your business using Ideas!
1. Process Improvement
Implement the Ideas for your employees and let them help you to improve their working process by themselves.
2. Products Opportunities and Improvement
Let your customers and employees generate new and unique ideas and they will help you to get new product opportunities and existing product improvements!
3. Service Improvement
Ask your customers directly about their opinions and they will give you the most valuable feedback! Thus, your service can not only be highly profitable but also help significantly to improve customer satisfaction.
4. Marketing Campaigns
When you have lost your creativity, you need to get as many ideas as possible and find those fresh ideas that you might not have thought of yourself. So, if you're looking to start new marketing campaigns, it's a great idea to ask others for ideas.
5. Collaboration and Sharing
If you have multiple offices and locations, using Ideas is a great way for facilitating interesting collaboration in your teams and for quick and effective sharing of best practices among colleagues.

We hope you find this post helpful. Subscribe to our monthly product updates newsletter and always be on top of things!