Salesforce Experience Cloud Migration Guide by Advanced Communities
Thinking about migrating data from a legacy forum or a social platform to Salesforce Community Cloud? Ever wondered how to move the thousands of users and millions of posts, reputation points, likes, followers, hashtags, comments, groups, images and files accumulated over the years?
The Advanced Communities team has an answer! We provideUnofficial Salesforce Community Cloud Migration Guide.
Result of years of working with Community Cloud and numerous migration projects our guide is full of technical tips, best practices and hard earned knowledge.
The main objective of this guide is to provide a practical and comprehensive resource for executives, developers and community admins describing migration and import of data process from any platform to Salesforce Community Cloud.

Downloading our guide and you'll get: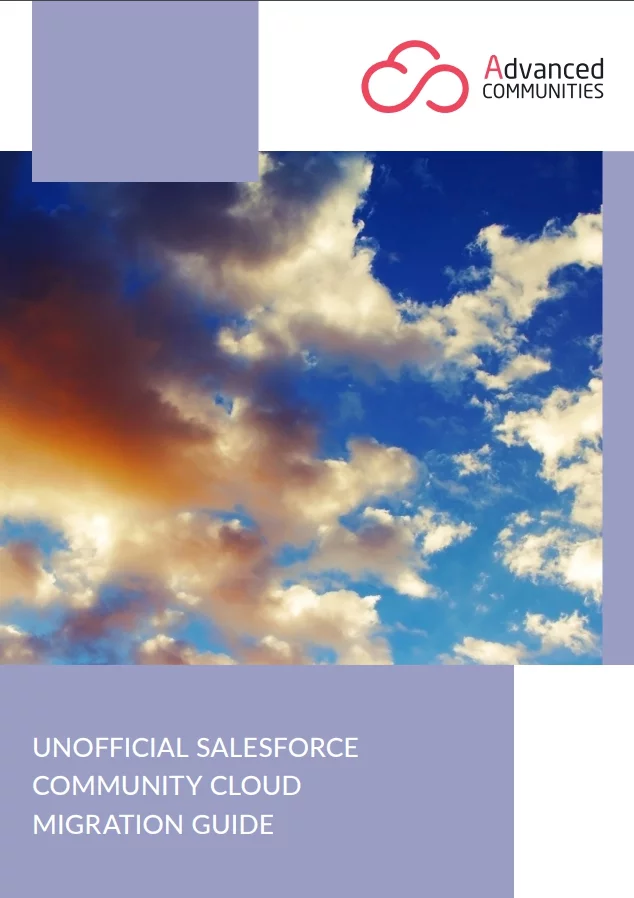 Download for free from AdvancedCommunities.com;
A list of objects and Data Scheme of Community Cloud;
Full and detailed instruction on importing contact, users, images, comments and other data entities;
Advice on how to reduce risk in big migration project.
Practical tips, tricks and gotchas that will help you to avoid painful and costly mistakes when migrating.