Salesforce Lightning Knowledge New Features
In this article, we will talk about Lightning Knowledge, its new features and its big future.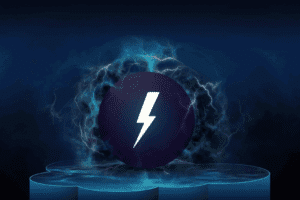 So what is Lightning Knowledge? We all know that the Salesforce platform has a Knowledge product – a set of features suitable for creating and publishing articles, with data categories and topics, which is especially useful for Experience Cloud.
Up until the Winter '17 Release, Knowledge was something completely based on the Salesforce Classic interface (and functionality). Starting from the Spring '17 Release, we will see Knowledge in a whole new way – with new features and the Lightning interface. And that is what Lightning Knowledge is all about.
In short, Lightning Knowledge will bring:
A Simplified Data Model
Platform Aligned Features
A Redesigned User Experience
Accelerated Innovation
SIMPLIFIED DATA MODEL
Knowledge in Salesforce Classic had multiple Article types. Lightning Knowledge has one single Article type, but you can create multiple record types. So, what's the point of that? Well, you can use workflows across record types, you can report more easily across them, and you can share one field among different article types.
PLATFORM ALIGNED FEATURES
From all the areas in the Knowledge product, Salesforce has many custom ways of implementing features. In Lightning, Salesforce uses standard platform approaches. So, instead of Custom solutions in Salesforce Classic Knowledge features (like Data Model, Page Layout, Access and Permission, Search, and File Attachments, etc.), we will have Lightning Knowledge with a set of standard platform solutions.
Some of the most significant features in Lightning Knowledge:
Record Types
List Views
Unified Knowledge Tab (instead of Classic Knowledge and Article Management Tabs)
Search in Global Search (filters)
Search Archived Articles
New Authoring Actions
New Files Component
New Rating Component
Update Article Votes
Page Layouts per Record Type
ROADMAP
Many features are already available in the Spring '17 Release, like the single Knowledge Tab, Record Types, Global Search, Votes Update and List View. But most of the new features and improvements will be available after the Summer '17 and Winter '18 Releases.
Lightning Knowledge provides many new features and brings you some of the solutions that are most in demand by users. It is a big step for Salesforce. Looking forward to more!