Salesforce Experience Cloud Winter 19 Release Notes
We are happy to introduce you to the best new Winter 19 Experience Cloud features.
1. NEW "Help Center" community template.
Create public self-service for your customers and facilitate the work of your account managers. Customers can find all answers they are looking for from knowledge articles and easily contact support team without filling case forms. They even do not have to log in to find the solution.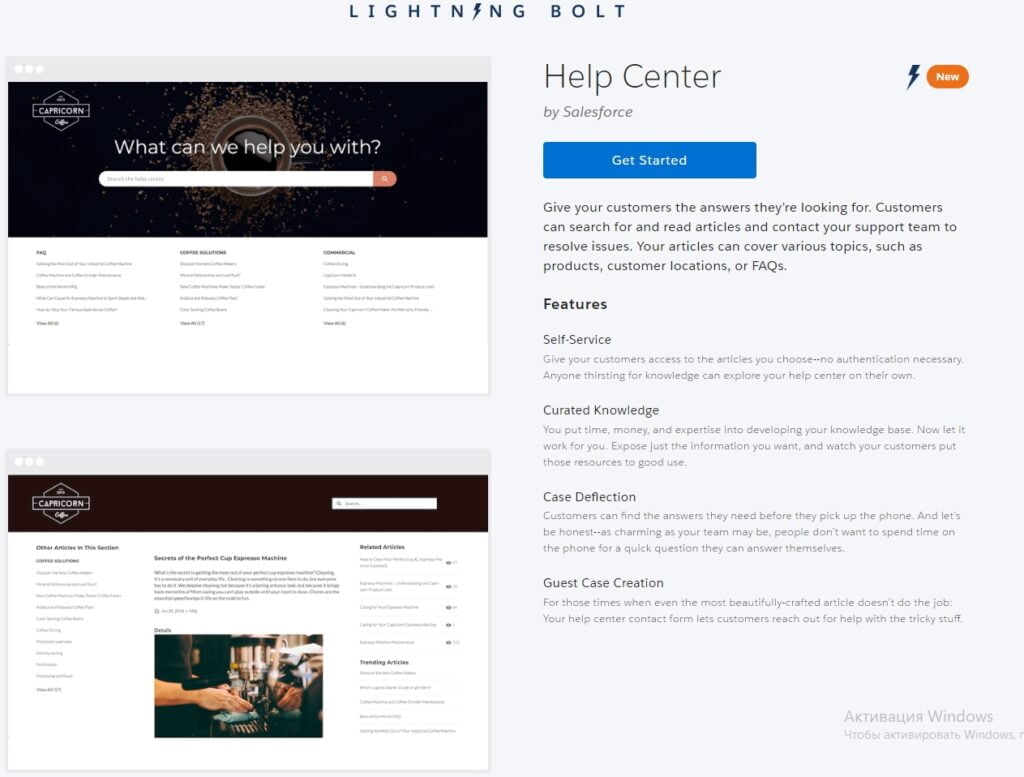 It is easier than ever to create public Help Center. If you experience any difficulties, use Guided Setup in Community Workspaces.
2. Community Content Management (Beta version).
Content Targeting becomes Content Management, and gets much more new functions, but for winter 19 release it's only a beta version.
Using Content Management, you can easily add any kind of content to the community. Content Management has three main content connections and several ways to group and organize that content on your community.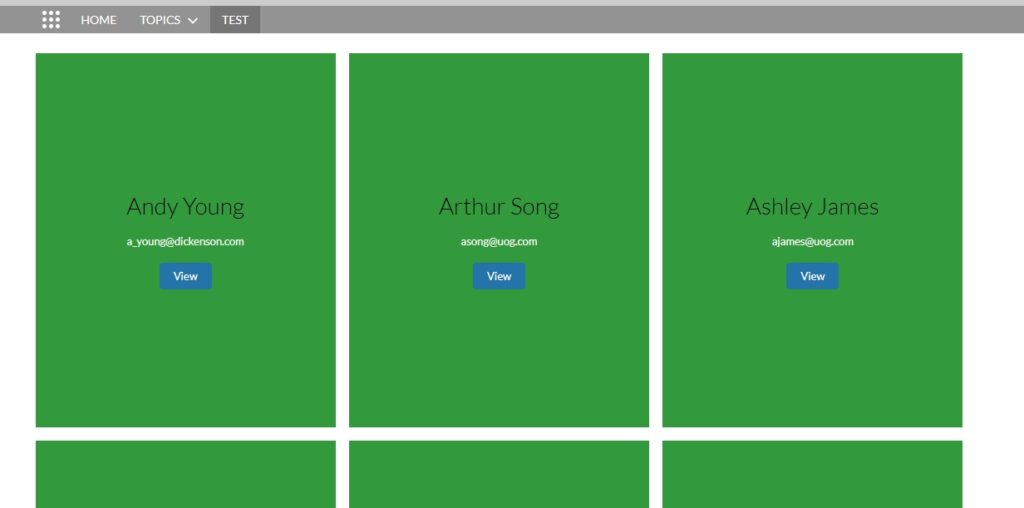 Here you can also see all types of topics in your community, whether they are featured or navigational and easily edit or delete them just from the list. To see the detail page, just click on a topic's name. You can add up to 10 topics to the content using "Enable for Content" button.

Community members can assign a topic to any record.
3. New Community Themes.
Two new themes are added: Ember and Cypress. Both themes are highly customizable, have full-width Hero section, optimized content and multiple layouts for Cypress.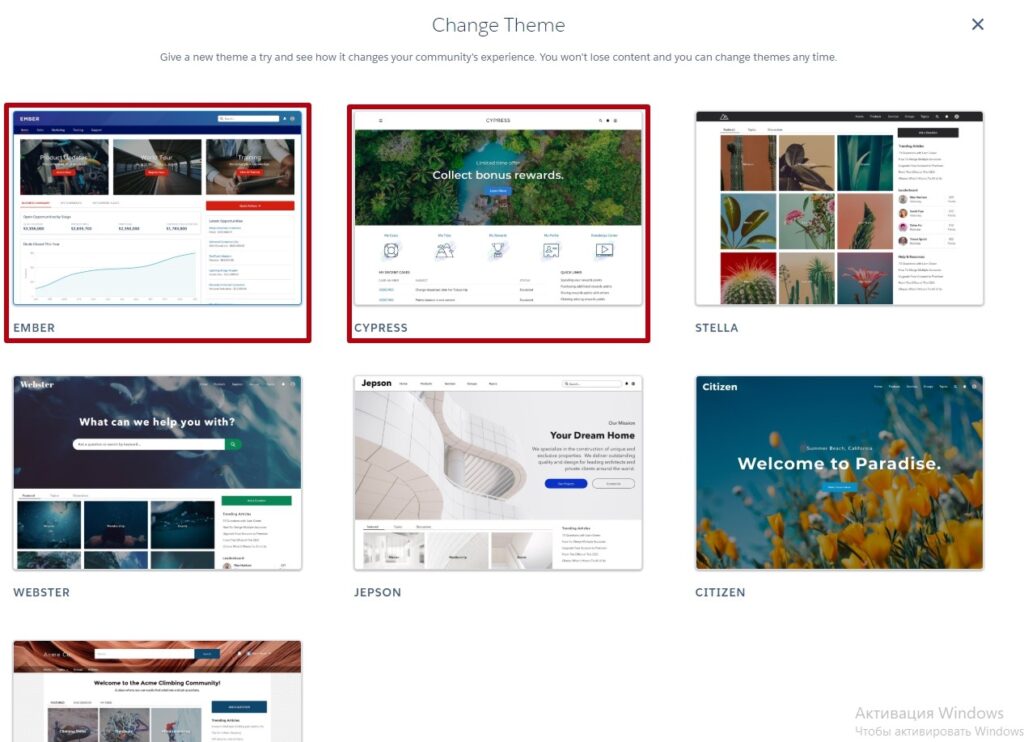 There is also new color property for header background and new compact header type that lets you position your logo left, right, or center. New slide-out navigation, which you can place on the right or left side.
You can also export themes the same as sites or pages.
4. Gamification.
This NEW cool feature will be generally available with Winter 19. You can keep your members engaged using Recognition Badges. There are four standard badges for now: Welcome, Congratulations, Nice Work, and Thanks. But you are able to create your own badges. The only thing you need is to enable Recognition Badges in the Community Workspaces' Gamification section.

You can make a certain badge as publicly available or Manage Badge Givers.

Manage Badge Givers option is available only when a badge is NOT public.
A standalone Recognition Badges component is available on the user's profile. It shows the last three badges earned by the user and a button to award new badges.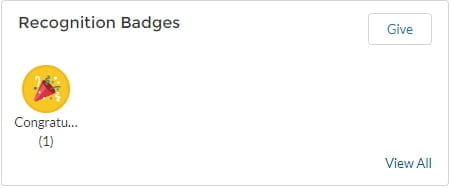 There is also a "Give Badge" action.

5. Discussion threads in Communities.
Enjoy Threaded Discussions in your feed. When you ask a question and somebody's answer or comment, you can lose something in a feed. But now, you can experience this separate, threaded discussion where it is clear who is responded to what.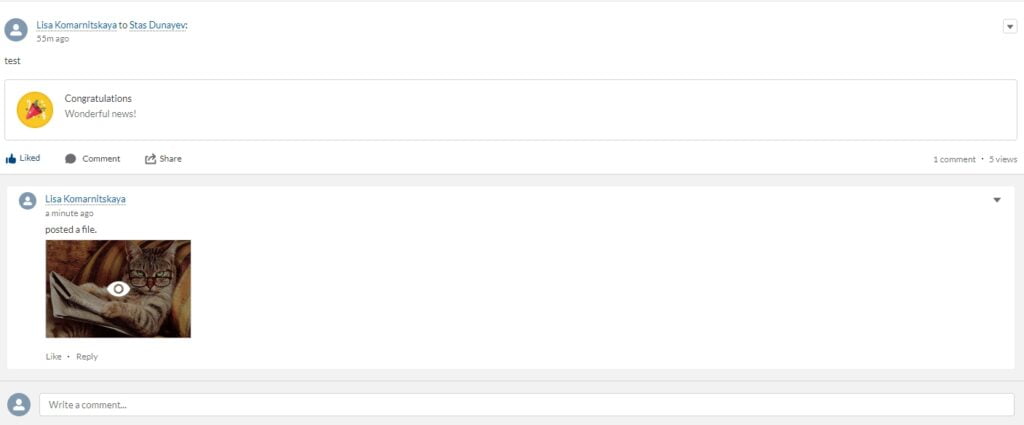 To enable Threaded Discussions, go to community's Administration Workspace, in Preferences section select "Allow discussion threads" and click Save.
Moreover, to prevent the loss of some information, you can enable Block Deletion function. That will not allow users to delete the discussion which has answers or comments. For new communities this function will be available by default, but existed ones have to call Salesforce Support to enable blocking.
That's all for this time. Enjoy new and upgraded features for Community Cloud!