The Salesforce Content Management System (CMS) is Now Free!
Did you hear the cries of joy from far and wide? That's Salesforce users' excitement about the announcement that the Salesforce Content Management System (CMS) is now a free application for Experience Cloud. What does that mean for you? Let's take a look at this cool innovation!
Salesforce CMS is a one-stop shop for all your content needs. It's where you create, manage, and distribute your content to the world, delivering the right information to the right people at the right time – all in a single place.
Yet, it used to be a pretty expensive product ($10,000 per organization per month). Joe Morse, a distinguished solution engineer at Salesforce, officially said this has changed as of January 2022.
That means the powerful and flexible Salesforce CMS became free without any restrictions! Every Salesforce user has access to the full CMS functionality, including the ability to create, update, organize, and extend content to any channel built on (or outside of) Salesforce without any limits.
Salesforce Experience Cloud is moving from portals to a fully functional experience platform with built-in CMS, eCommerce, personalization, and Experience Builder capabilities.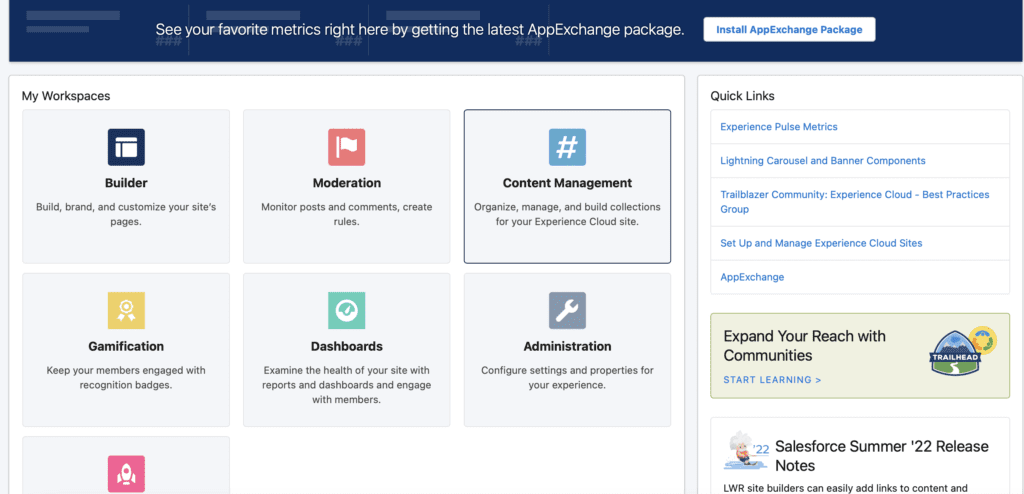 Are There Any Limits?
Salesforce now includes all CMS capabilities for any customer that has purchased any Experience Cloud member-based or login-based license.
Salesforce no longer sells a standalone specific stock-keeping unit (SKU) for CMS. All Enterprise Edition (EE) and Unlimited edition (UE) orgs receive up to 500 published CMS items and up to 20 CMS content types.
Yet anyone with a license has those limits removed. There's no longer a need to purchase add-on functionality. Customers with active Experience Cloud licenses can now access all the features included in Salesforce CMS.
You can also store images associated with CMS articles and other pieces of content using Salesforce CMS, but remember that CMS documents and images consume file storage from your org. Ensure you stay within the storage limits for your Salesforce edition and the number of standard licensed users in your organization.
We hope to share more happy news with you in the future. Stay with us!
How Can We Help You?
You're always welcome to use our Experience Cloud add-ons that will help you build your Experience Cloud PRM portals or Salesforce self-service customer portals quicker and better.
Thinking about migrating to a new platform? That's where we come in. Advanced Communities provides professional Salesforce data migration services, making your transition easy and smooth.
If you'd like to receive more information on our products/services or schedule a demo, please visit us at https://advancedcommunities.com at any time!
Tag cloud