Salesforce Experience Cloud Features & Benefits Review for High Tech & IT Organizations
Companies in the high tech industry tend to continuously develop new products, staying up-to-date with the latest technologies and innovations. So the system they use for communication with customers and partners should be suitable, mobile-friendly, reliable, modern, secure and flexible enough for fast changes and new solutions implementation. That's where Salesforce Experience Cloud comes in! Keep reading to know more about Salesforce Experience Cloud and its benefits for the high tech industry. Discover how Advanced Communities helped some IT companies leverage Salesforce Experience Cloud to its maximum potential.
Salesforce Summer '23 Release: Most Exciting Features for Experience Cloud​
In this blog post, the Advanced Communities team covers the Salesforce Summer '23 Release and what new features are introduced for Experience Cloud​. Read our blog to find out what's new in Salesforce Summer Updates 2023.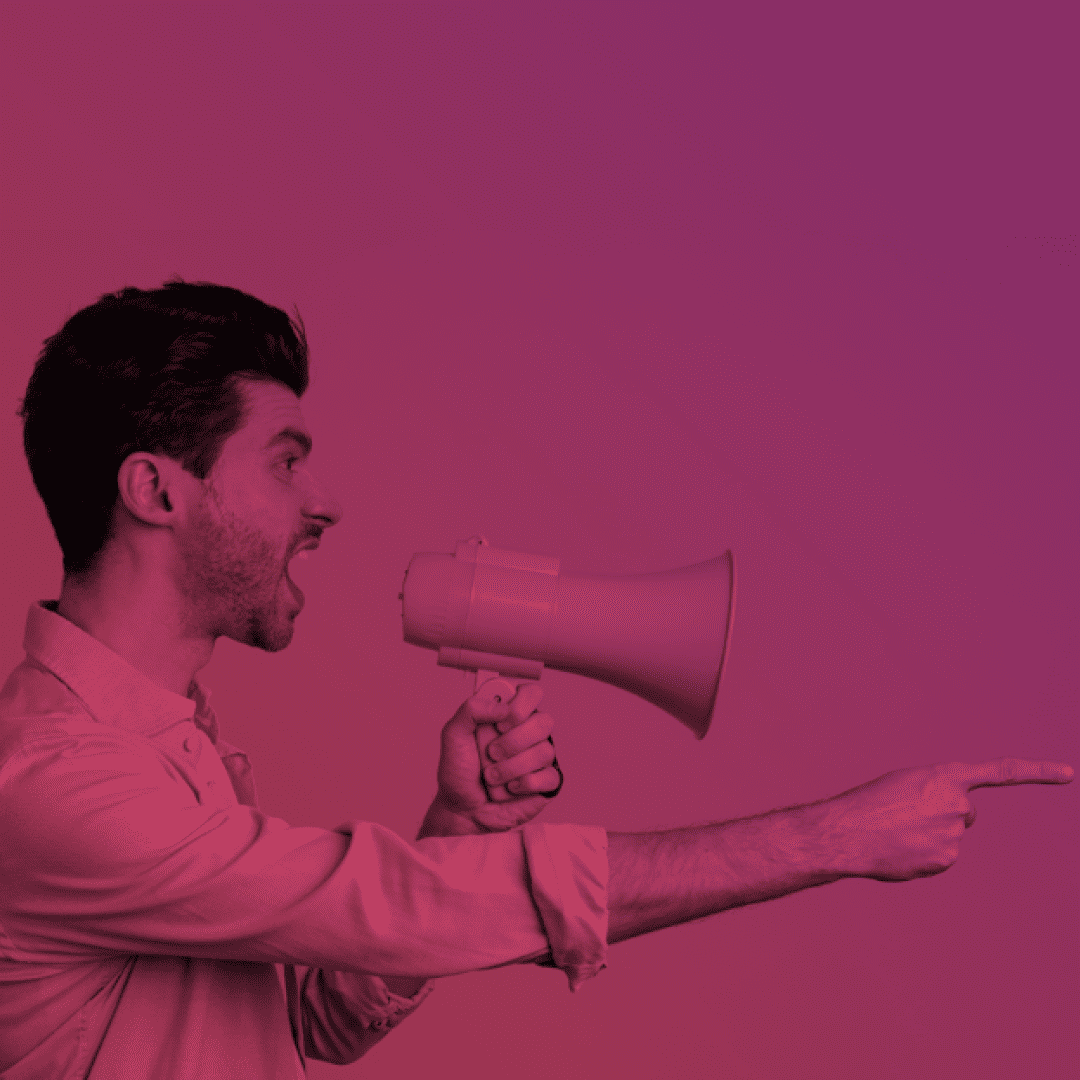 What is Salesforce Experience Cloud?
Salesforce Experience Cloud is a DXP platform representing a set of rich technologies, digital marketing products, tools and solutions designed to create, optimize, manage and deliver excellent digital experiences to customers and partners. With Experience Cloud, you can create many types of connected digital experiences, including PRM portals, support portals, online storefronts, member portals, sites for nonprofits, microsites, help centers, self-service and customer accounts portals, and many more. To better reflect the unbelievable capabilities of this platform, Salesforce renamed Community Cloud as Experience Cloud. Along with the name change, Salesforce adapted the tools used to build sites, updated the terminology, as well as the documentation. Learn more in our article.
Build beautiful digital experiences quickly and easily to engage with your customers/partners in a whole new way, providing them with a scalable service they will love. Close more deals, boost productivity and make the right decisions – all with Salesforce Experience Cloud and its amazing capabilities.
Take advantage of Salesforce's impactful features, such as a knowledge base, chatter and ideas management to build strong relationships with your customers, provide better service and support, and meet your specific business needs. Create a partner community to share assets, manage your marketing strategy, speed up the deal registration process and drive sales.
Who can use Salesforce Experience Cloud?
Companies and organizations of different sizes and industries can use Salesforce Experience Cloud to create sites that fulfill various activities, and achieve many goals, including:
To boost sales;
To optimize business processes;
To engage with customers and partners;
To connect people and create like-minded communities;
To perform fundraising and charities;
And many more…
In our article, we'll pay special attention to the high tech and IT organizations, showing how Salesforce Experience Cloud can help.
In the age of innovation and next-generation technologies, the high tech industry has become an essential part of the world's economy. It plays a significant role in implementing innovation-driven development. Companies in the high tech and IT sector widely use Salesforce Experience Cloud. As a powerful community management and engagement platform, it helps organizations reach their high tech strategy goals, earning their customer's trust through personalization and strong digital transformation capabilities.
Salesforce Experience Cloud integrates all Salesforce apps and capabilities under one roof, including sales, marketing and customer service. With a powerful set of analytic and optimization tools, a multi-channel content management system, marketing and advertising management features, along with enhanced security and easy data integration, Salesforce Experience Cloud is the perfect choice when looking for a comprehensive solution for specific business needs.
Salesforce Experience Cloud: What Is It and How Can It Help You?
Get familiar with Salesforce Experience Cloud (former Community Cloud) and learn about the benefits of using it in your company.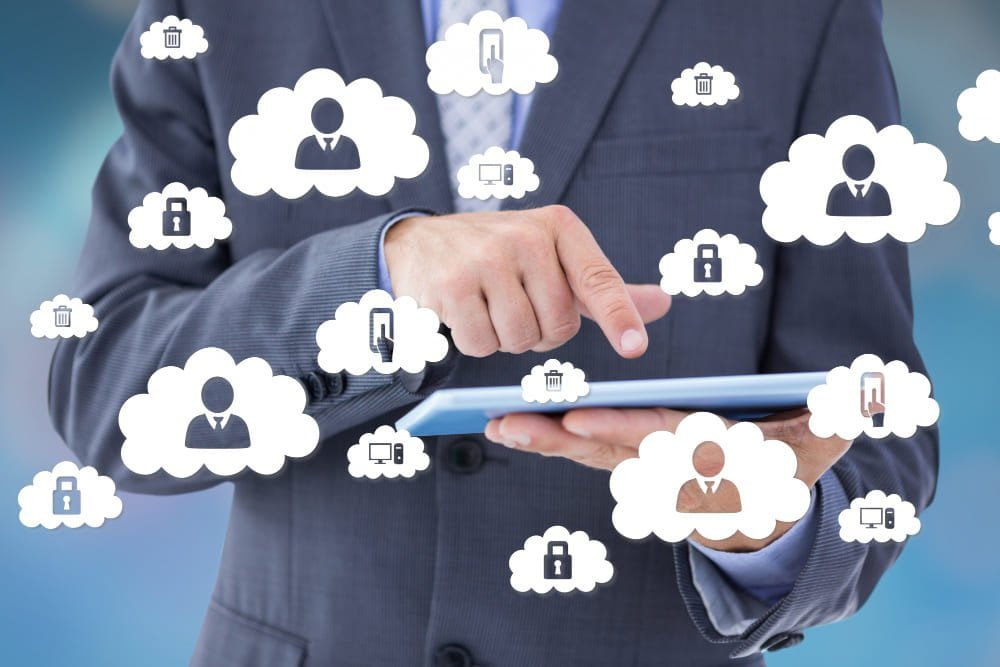 What are the benefits of using Experience Cloud?
Salesforce Experience Cloud has a lot of benefits for high tech and IT companies. Here are some reasons why you should start your Experience Cloud site.
Connect and collaborate on the same goals
Experience Cloud provides the opportunity to build feature-rich websites that address different purposes. The platform unites all Salesforce capabilities and robust Salesforce Experience Cloud features under one roof, connecting different departments and allowing joint collaboration on the same projects and business goals.
Integrate AppExchange solutions
Use powerful add-ons to build branded sites with enriched functionality: AC Ideas Ultimate, AC Knowledge Management Enterprise, AC MemberSmart, AC Events Enterprise, and many more.
Create multiple sites for different purposes
A great variety of out-of-the-box solutions. You can have up to one hundred experiences in one organization at a time.
Customize your site to your specific needs
Create branded digital experiences without coding using powerful Salesforce Experience Builder solutions and tools.
Integrate data from any source, including third-party providers
Integrate the information and data you need, such as orders, cases or financial information, from any source.
Get content to your customers the way you want it
Organize your content into collections, flag it with topics and target specific audiences. Use the Recommendations feature to help drive engagement.
Success Stories: how high tech & IT companies benefit from Salesforce Experience Cloud
Advanced Communities has lots of experience working with many high tech and IT companies worldwide, using our immense expertise in creating and implementing branded Experience Cloud sites.
We are one of the biggest providers of the Experience Cloud components on AppExchange. Our robust IT solutions empower the functionality of your Experience Cloud site, enabling you to connect with your customers and partners in a whole new way.
AC Knowledge Management Enterprise. Use the AC Knowledge Management Enterprise app to supercharge your Knowledge Base, help customers find the information they need and deflect up to 70% of support cases.
AC Partner Marketplace. As a powerful driver of partner success, 100% native to Salesforce, AC Partner Marketplace will help you to expand your ecosystem and boost lead generation by creating a network of partners on your site.
AC Ideas Ultimate. Use our Salesforce-native Idea Management app to clearly gather insights on products and services, prioritize them and put the ideas with the most impact into development.
AC Events Enterprise. As a comprehensive event management solution, bring your event management to the next level. With AC Events Enterprise, create local, virtual, hybrid, paid or free, private or public events easily and fast.
We're happy to show you how we help high tech and IT companies succeed and grow their business.
Let's take a look at a couple of our success stories.
CyberArk
CyberArk is a privileged access management leader used by over half of Fortune 500 companies. The company wanted to improve relationships with their partners and optimize common tasks, such as deal management, market development funds administration and partner support. Advanced Communities provided the expertise to create a new partner management system using Salesforce Experience Cloud. We also optimized the existing customer community by combining Salesforce Partner Community's out-of-the-box, custom-developed features. The solution allowed CyberArk to optimize new partner consultants registration, improve their new deals management and acceptance process, enable client support delegation to partners and integrate the community with their Learning Management System.
BigCommerce
BigCommerce provides eCommerce solutions that enhance B2B and B2C eCommerce, turning shoppers into customers. They wanted aHelp Center that would provide a high-end experience for customers when accessing documentation, videos, events and other support options. Advanced Communities developed a Help Center that included a customized version of Salesforce Knowledge, custom search integrated with an external index engine and AC Ideas Ultimate with social features. In order to implement a slick and modern design, we developed a custom Lightning Bolt template. The BigCommerce Help Center won a Salesforce Bolty Award and was praised as one of the most innovative communities on the Salesforce Experience Cloud.
Visit our site to see all of our success stories.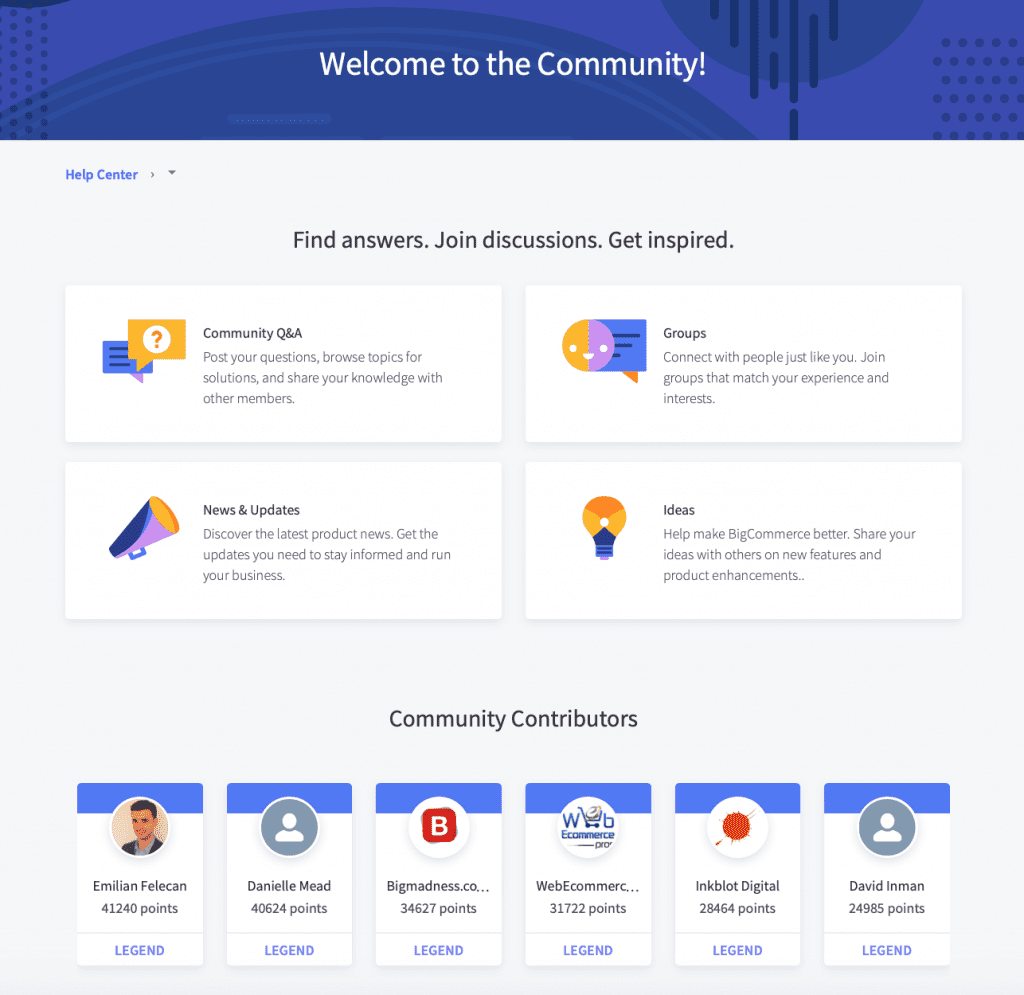 Advanced Communities is a team of Experience Cloud experts ready to give you a hand when needed. Feel free to contact us at any time if you have questions or need professional support.
Subscribe to our Newsletter
Receive regular updates on our latest blog posts, news, and exclusive content!
Tag cloud