Salesforce Experience Cloud: What Is It and How Can It Help You?
If you are not familiar with Salesforce Experience Cloud (formerly Community Cloud) and don't know what it is for, then this article is for you! Here we will talk about what Experience Cloud is in Salesforce and show you the benefits of using it in your company.
Experience Cloud is all about delivering fast and personalized digital experiences, strong customer engagement, effective measurement, analysis and optimization, as well as enhanced security and easy data integration. Dying of curiosity? Let's get our journey started!
What is Salesforce Experience Cloud?
Experience Cloud is an all-encompassing software system with an integrated set of technologies, digital marketing products, services and solutions that help companies digitize business operations, engage customers, and provide effective connection and collaboration with their partners. It's a versatile platform that provides everything you need to design, structure, configure, and manage feature-rich digital experiences in order to achieve all of your online objectives.
Salesforce Experience Cloud integrates all Salesforce apps and capabilities under one roof, including sales, marketing, and customer care, as well as analytics, advertising, and content management. You may use Experience Cloud to develop several Salesforce communities that fulfill various activities and achieve many goals.
Experience Cloud software platform is formerly known as Community Cloud. With Spring' 21 Release, it has been renamed Experience Cloud to reflect its unique feature – the ability to deliver various connected digital experiences:
Create partner portals (PRMs) to connect with your partners, and ensure more effective collaboration and management;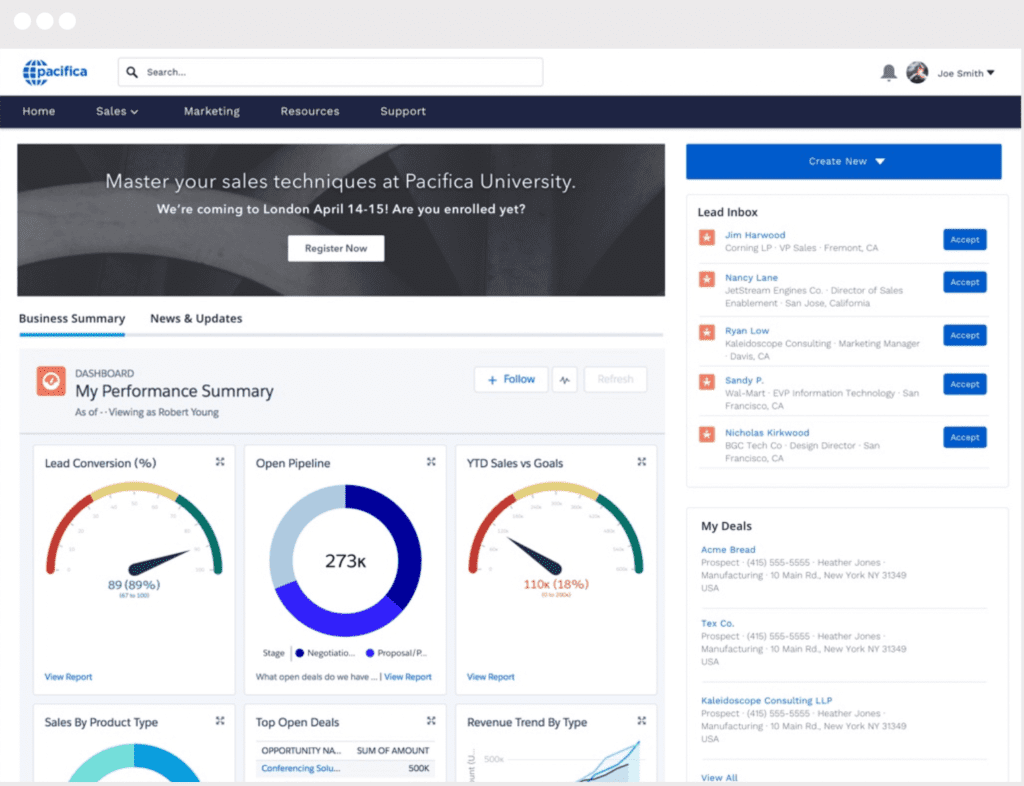 Build marketing sites to keep your new and current customers engaged with your company;
Provide better interaction between customers, experts, and partners and ensure strong audience engagement with the customer community;
Create a help center or a self-service community to deliver exceptional customer service and support;
Experience Cloud microsite or landing page is a sure-fire way to generate leads for a new product launch or an upcoming event.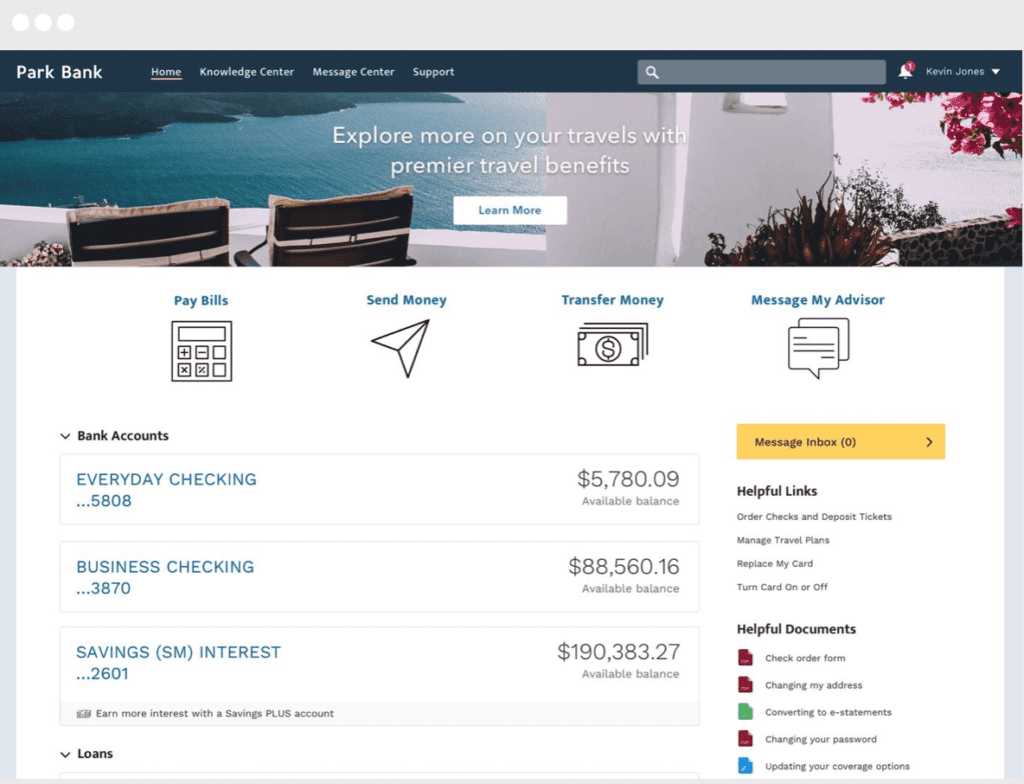 Experience Cloud vs Community Cloud: what is the difference?
Experience Cloud functionality is not limited anymore to building just communities. As we mentioned above, you can also use it to create various digital experiences, including branded websites, information-sharing portals, help centers, storefronts, B2B commerce sites, forums and mobile apps that live in the Salesforce org and are tailored to a particular group of community members.
Experience Cloud may be viewed as a development of Community Cloud. As a result, the Community Cloud software platform has been renamed Experience Cloud to reflect its immense potential and capability in developing unique Salesforce digital experiences that meet the demands of consumers. That is the primary distinction between Experience Cloud and Community Cloud.
Another difference is the Experience Cloud language used within the platform, which is the most significant noticeable change:
Instead of community, we say site;
Lightning Community becomes Experience Builder site;
Lightning Community template/theme/page is changed to Experience Builder template/theme/page.
With the Spring' 21 Release, Experience Cloud has also got a lot of enhancements and rich updates. Let's highlight some of them:
New components that provide unique features available for B2B commerce:
New Lightning Web Component Header;
Cart Scale. Now the cart can handle up to 2000 line items;
Guest Browsing. Now guests can browse products without logging in;
Wishlist capabilities. You can display up to 3 fields from the product record on the wishlist page and sort wishlists;
Shipping option component. Review shipping/delivery options on Checkout Summary Page and Order Confirmation page.
Security features
Salesforce improved the system security by removing the following guest user object permissions: Edit, Delete, View All & Modify All, which means minimum impact to the org and maximum protection.
Mobile Publisher Enhancements
The customers can now build mobile apps with Mobile Publisher for iPad along with the iPhone and also have the ability to lock the orientation to landscape or portrait.
CRM & Deployment upgrades help you deliver connected experiences across every device to your customers easier and faster.
Salesforce Content Management improvements that include export/import functionality enhancements.
New Build Your Own (LWR) template created with incredible page speed performance and improved developer productivity for customers to build various Experience Cloud sites.
General improvements:
Easy and fast file upload on Files-related list;
Better control of every aspect of the end-user experience;
Automated testing, from integration to monitoring.
What are the advantages of building a community with Experience Cloud?
Salesforce Experience Cloud is highly flexible for any business demand and use case. You can create branded, feature-rich and user-friendly communities by using Experience Builder layouts and templates, themes, standard and custom components, and personalization options according to your business needs.
Benefits of using Salesforce Experience Cloud:
It's fully integrated with your CRM Salesforce system;
It takes away the daily burden of your support team;
It engages you with your customers and partners;
It's easy to set up, implement and administrate;
It allows you to get higher profit by generating leads, holding online events, accepting payments, etc.;
It improves the marketing experience;
It enables you to create mobile-friendly sites ensuring a better user experience and enhancing customer retention;
It's open for enhancements with configurable apps and components available on AppExchange. For instance, you can use a powerful Salesforce events app to take your online and offline events to a new height or manage more effectively your knowledge management system in Salesforce with AC Knowledge Management Enterprise, a powerful Knowledgebase Component for your Salesforce Community Cloud;
It provides a wide variety of Experience Cloud solutions for building digital experiences;
It's integrated with Google Analytics so you can track the usage of your sites, including the number of visits, number of page views, average time spent on site, etc.;
It's Salesforce native, which means advanced security and controlled accessibility.
Key features of Salesforce Experience Cloud
Salesforce Experience Cloud is a powerful platform that helps you drive online customer engagement, empower your team, and grow your business. But what makes it so cool and efficient in terms of business management?
Let's go over its most important and outstanding features:
Salesforce Experience Builder. Experience Builder helps you build, customize, and publish no-code or low-code branded sites as a powerful tool. Experience Builder in Salesforce brings you to the next level of website building flexibility. With its pre-built templates and themes, drag-and-drop Lightning components and other out-of-the-box functionality, you can create and style your site easily and fast.
Integration with third-party apps and components. By using configurable AppExchange solutions, you can enhance your community functionality, enrich customer experience and thus take your business to the next level.
Customer 360. Salesforce Experience Cloud is built on the Customer 360 concept (a single customer view), which helps deliver better customer experiences, build efficient engagement strategies, and make forecasts and predictions. Thanks to Customer 360, you can learn more about your customers and make smarter business decisions.
Personalization. Within Experience Cloud, you can control your audience's interaction with your site and deliver only relevant information to your customers following their interests and needs. Creating personalized experiences keeps your new and current customers engaged with your content and your company itself.
Management & Analytics. Within Salesforce, you can easily get and sort all the data you need to create various reports and dashboards in order to track and analyze your business progress.
Mobile-friendliness. Salesforce Experience Cloud sites are mobile-responsive, ensuring better customer satisfaction and improving customer retention. Help your users be more productive and effective on the road by providing them with access to your experiences anytime, anywhere.
Advanced security. When it comes to cloud platform security, no one place is better protected than Salesforce. Experience Cloud sites are Salesforce native, which means that all the data is stored inside the Salesforce and is securely protected from leaks and unauthorized third-party access.
4 types of Salesforce Experience Cloud licenses
Experience Cloud sites use community user licenses for access. When creating an Experience Cloud site, choosing the license is one of the first steps you need to take. Experience Cloud licenses provide different access to Salesforce objects/features and configure data differently. Let's dive deeper into it.
There are 4 main Experience Cloud license types:
Customer Community. It is relevant for creating B2C experiences with a huge number of external users. But it has one flaw – it does not provide access to sharing rules and the role hierarchy. With the Customer Community Plus license, you provide your users with all of the above plus additional access to advanced sharing, reports & dashboards.
Partner Community. This license is well suited for B2B communities, for instance, PRMs (B2B commerce, reseller, dealer, vendor portals). It combines all of the Customer Communities license capabilities plus provides access to sharing, roles, reports, and dashboards.
Channel Account. Has the same permission structure as the Partner Community license. It's best for B2B portals and sites when you want to give your partner users access to Experience Cloud sites, but you don't exactly know the number of users that need access.
External App. It is best used for experiences to engage any external stakeholders. It's widely used for franchise management, marketplaces, and multi-level marketing. It's your best choice if your external users are partners. External Apps come with additional API calls, data storage, and file storage.
If you are thinking about creating or upgrading a branded Experience Cloud site, you've come to the right place. We are a team of Experience and Service Cloud experts that know everything about Salesforce communities implementation. We can also provide you with additional comprehensive solutions for enhanced productivity and efficient business management. If you are looking for an association management solution for member organizations, Advanced Communities MemberSmart is your best choice. Learn more about AC MemberSmart and other products on our website. Enjoy our products and components to empower your Experience Cloud sites with functionality enhancements and comprehensive Salesforce solutions.