How to Choose the Right Experience Cloud Template
Are you looking to build a website that is responsive, branded, and provides an excellent experience for your customers or partners? Salesforce Experience Cloud can easily help you do just that – fast and without coding – by using pre-built, ready-made community website templates. However, with such a wide range of templates available, it can be challenging to choose the right one. In this blog post, we will discuss how to select a suitable template for your Salesforce Experience Cloud project.
Salesforce Experience Cloud Templates Overview
Salesforce allows you to set up and customize fully-fledged responsive sites to suit your needs and company branding. Use its ready-made site templates to build beautiful, personalized experiences without code, or build your own custom digital spaces to align with your specific requirements. Selecting a template is part of your site planning.
Out-of-the-box, Salesforce gives you ten pre-built, customizable templates to choose from. Let's look at the most outstanding ones, summarizing their features and benefits.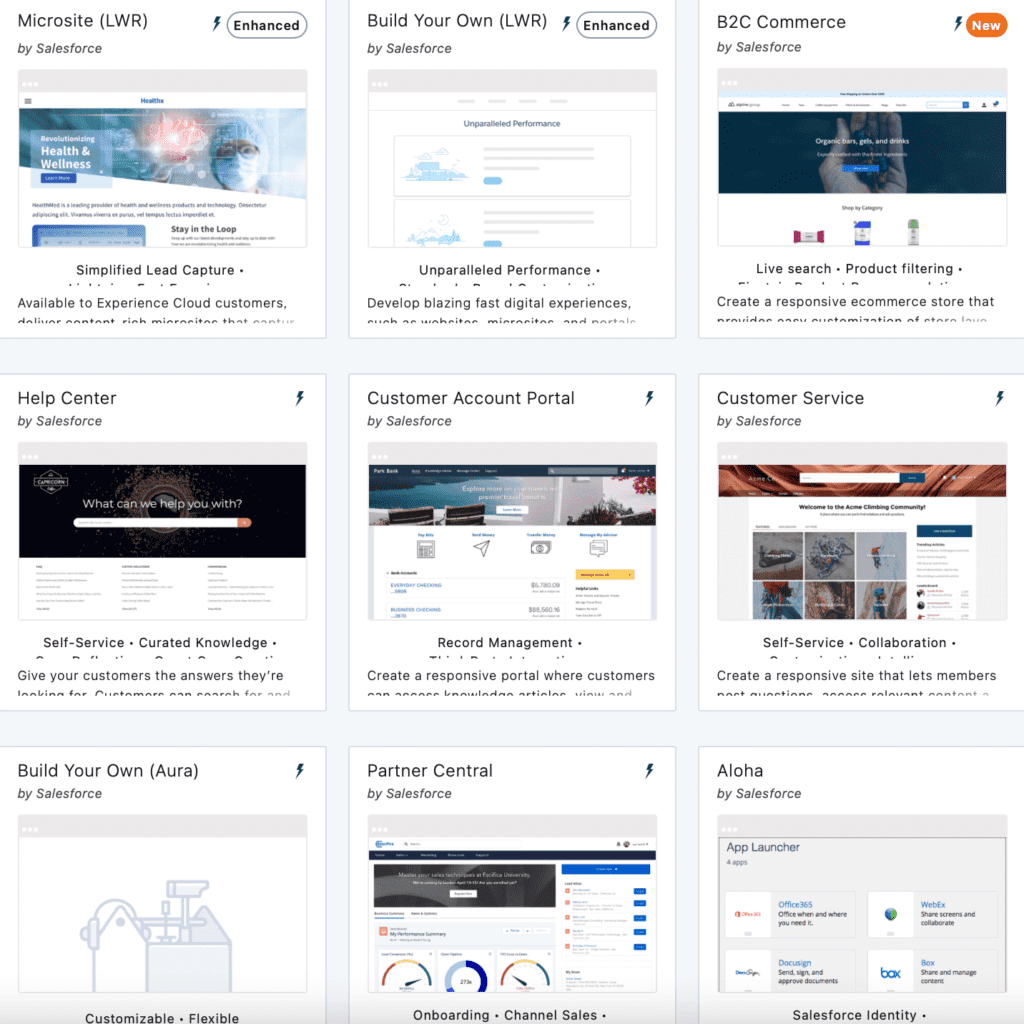 The Customer Account Portal template
The Customer Account Portal template is ideal for customer service as it allows your site members to log in, access, and manage their accounts, create and manage cases or claims, and other Salesforce records, including custom objects. Enhance self-service on your site by giving users access to a knowledge base where they can explore your articles and find the answers to their questions quickly and efficiently, without having to contact your organization. The Customer Account Portal is a surefire way of improving customer relationships and decreasing service costs.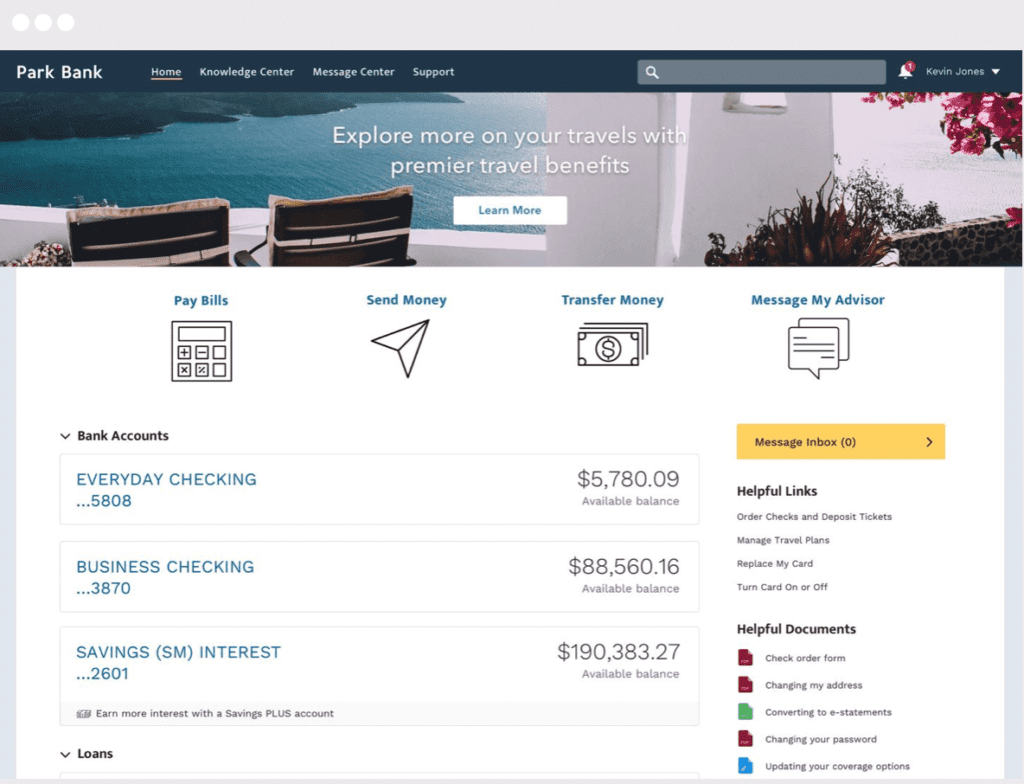 The Customer Service & Help Center templates
Use the Customer Service template to set up a community in Salesforce, allowing site members to post questions, access relevant content, view knowledge articles and Q&As, collaborate in groups and discussions, submit support requests, and track their cases. The template provides a rich, self-service experience for your customers, saving time, reducing support costs, and raising your agents' productivity.
An excellent alternative to this is the Help Center Portal template with Case Deflection and Guest Case Creation features. Use this template to create a robust self-service portal that lets users independently and quickly find the answers they need to resolve issues, without contacting your support team.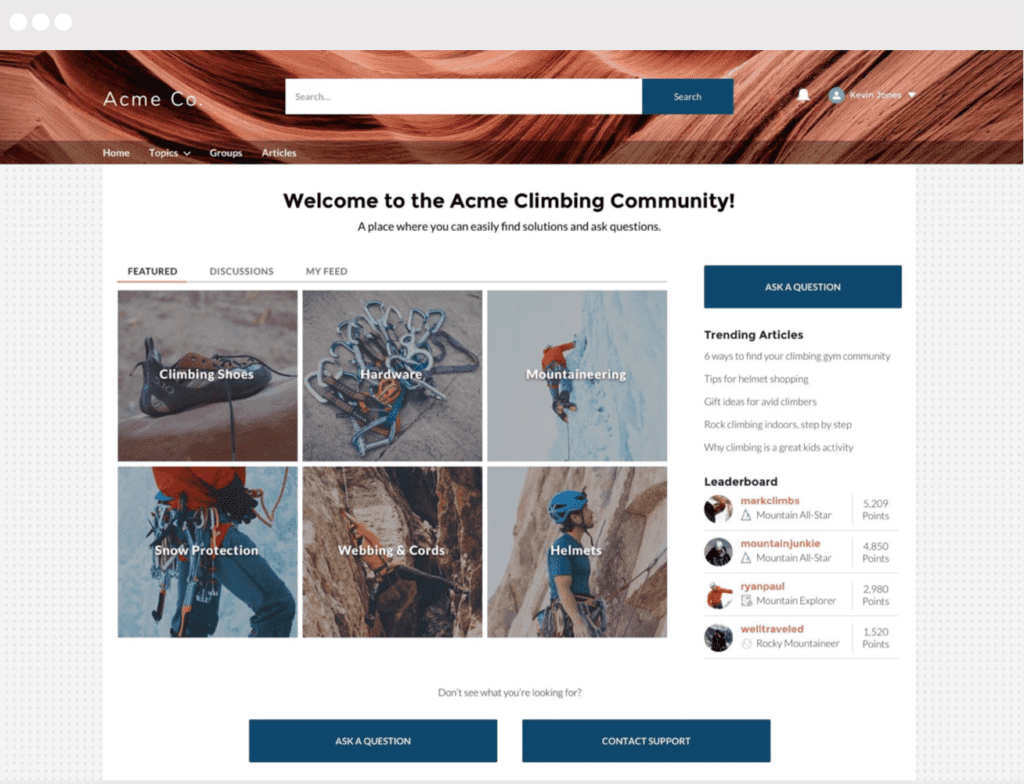 The Partner Central template
The Partner Central template helps to build an efficient, engaging hub where partners can connect with each other, and your company, to work on driving channel sales. Enhanced by a bunch of great features, tools, and solutions, Salesforce Experience Cloud PRM (Partner Relationship Management) is a centralized shared location for conducting a co-selling business. It's the place to share CRM data and information with your partners, collaborate on prospects and deals, manage leads, opportunities, and accounts in real time, forecast channel sales, track performance, streamline channel marketing, partner education and onboarding. Equip your partners with all the necessary materials for an onboarding process, track and analyze the results with reports and dashboards to improve sales efficiency, and grow your business faster.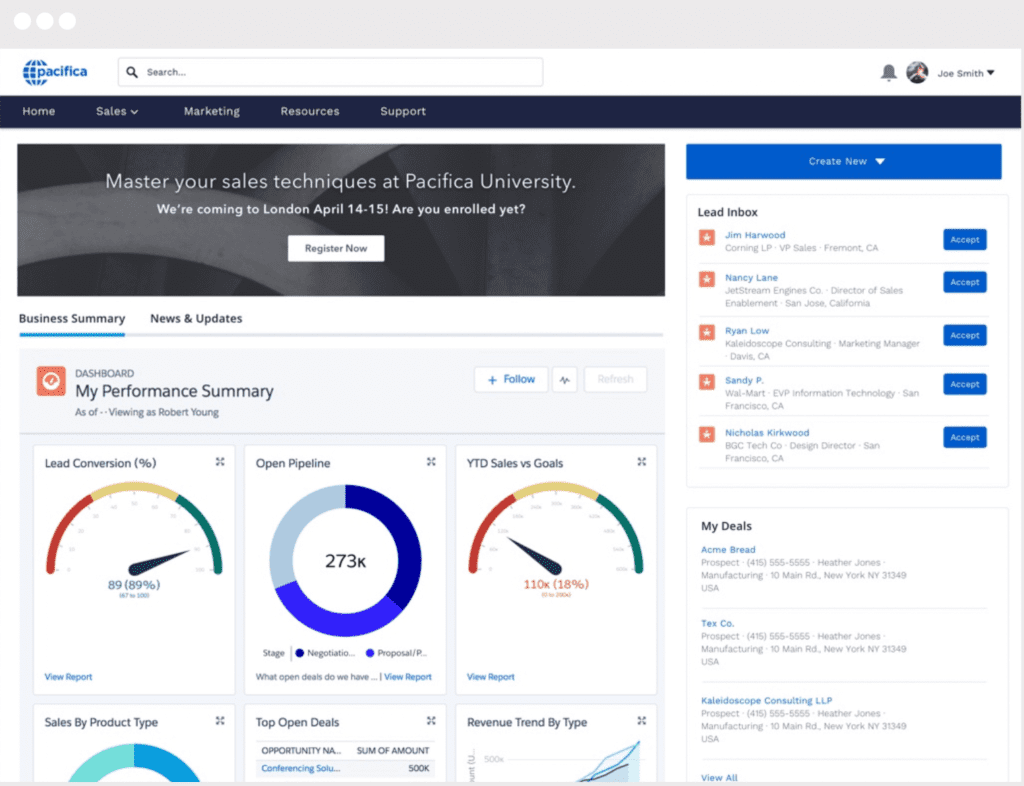 Build Your Own (LWR) template
SFDC also offers a Build Your Own Template (LWR) option which allows you to build and customize blazing-fast digital experiences for particular use cases, using the Lightning Web Components programming model. This template is suitable for those familiar with developing custom Lightning web components and working with Salesforce DX, User Interface API, and Apex.
Microsite (LWR) template
Additionally, Salesforce offers a Microsite template designed specifically for building microsites – small, single-page sites that capture leads and are usually created to support more extensive campaigns or initiatives. A microsite is the best choice to promote a specific product or service.
The main features include enhanced CMS workspaces, extensive site search capabilities, and flexible deployment.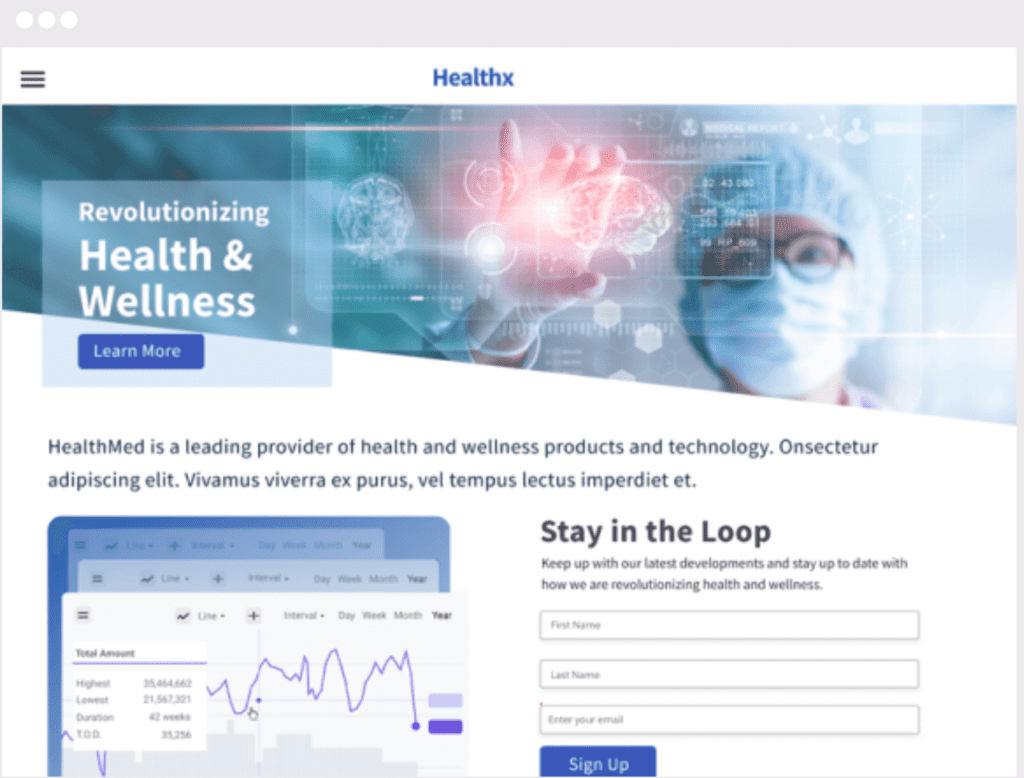 B2C Commerce
A new Salesforce B2C Commerce template is what you need to craft, launch, and manage a responsive eCommerce storefront. It can handle orders and order history in real time as well as product catalogs, pricing, payments, shipping, and taxes, all in one place. The main features include live search, product filtering, personalized product recommendations, and rich experience management to create beautiful storefronts.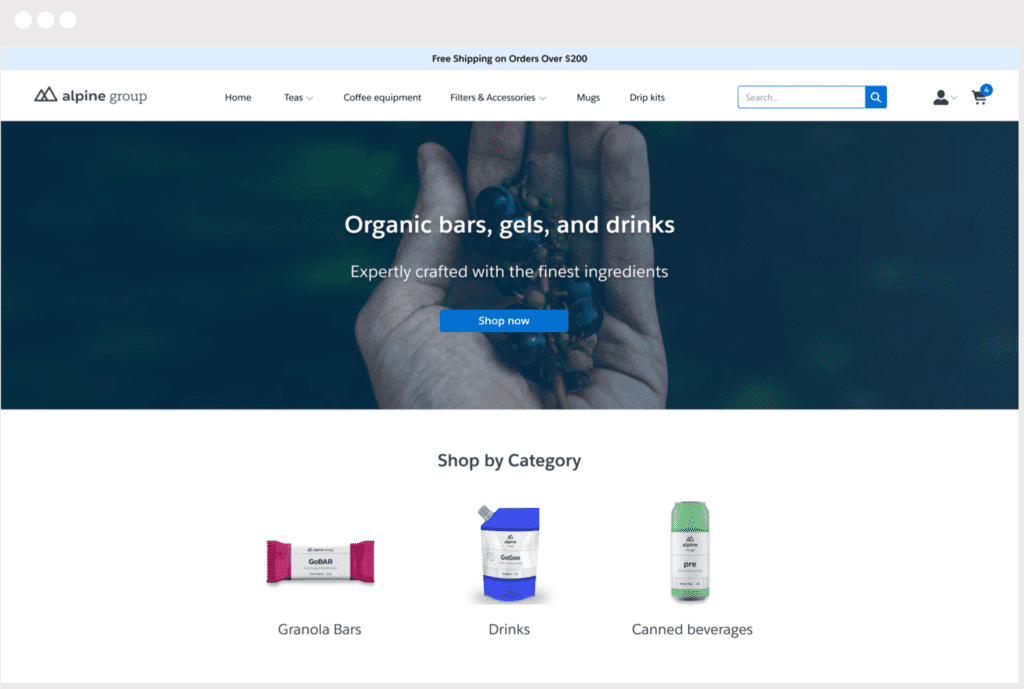 Build Your Own Template (Aura)
Finally, create your own Aura template if you have complex needs. It's perfect for creating customized solutions for your unique needs using drag-and-drop Lightning components, as well as custom components. This template includes Home, Error, Search, Login, Generic Record List, Record Detail, and Related Record List pages to get you started. With Aura, you control every page element, from content blocks and sections to layout and design. Add new pages, place components where you like, and customize themes to create the branded space you need. Additionally, Aura makes it easy to integrate third-party services, such as analytics, directly into your website. The Aura template supports different languages to easily reach global audiences.
Salesforce Tabs + Visualforce
Using this template requires specific developer skills and advanced setup experience. Here you can use Visualforce to customize the standard Salesforce structure and tab. The template supports the Salesforce mobile app, standard and custom objects.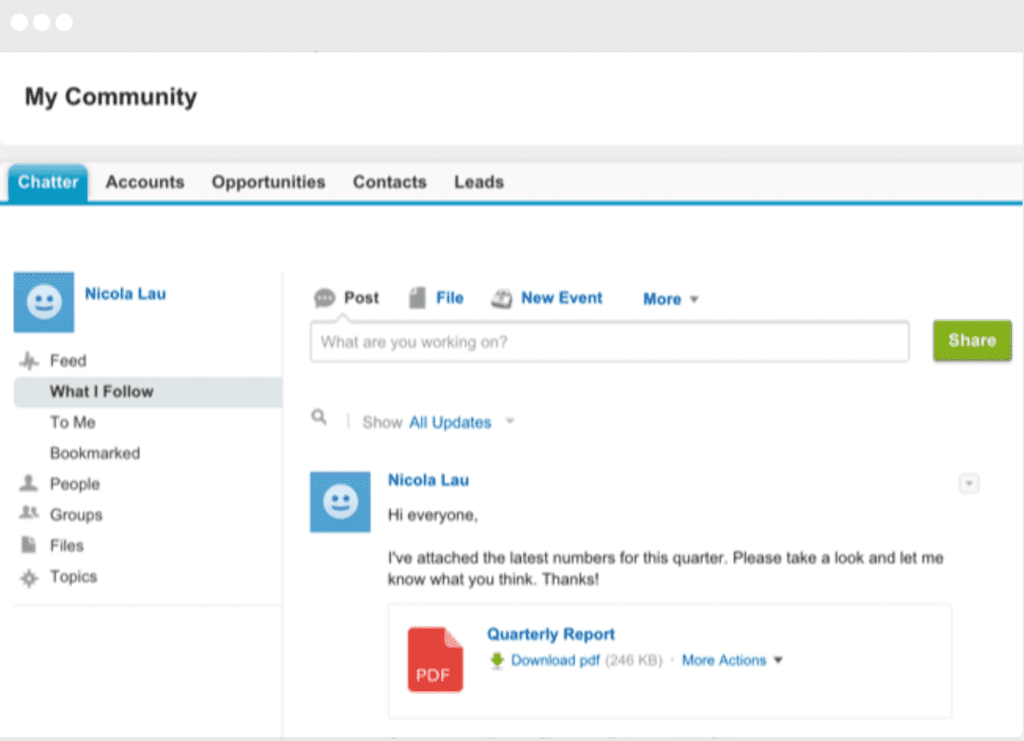 No matter which Salesforce Experience Cloud template you choose, you'll be able to build a website that is tailored to your business needs.
How to Know Which Template is Right for You
Wondering how to pick the right template from the start and what criteria to consider when making the choice? Asking yourself a few questions will help you better understand your needs to make the perfect choice for your business.
Subscribe to our Newsletter
Receive regular updates on our latest blog posts, news, and exclusive content!
What's the purpose of your site?
Using Experience Cloud's ready-made templates, you can create various experiences that you, your customers or your partners may need. Use Experience Cloud to build a Salesforce support portal community, B2C or B2B site, PRM portal, customer service center, help center, volunteer or member portal, site for fundraising and charities, microsites, and many more…
Think about the services you deliver and the industry you're in.
Experience Cloud templates by service type:
Marketing: Microsite (LWR)
Sales: Partner Central
Service: Customer Service, Customer Account Portal, Help Center
Commerce: B2C Commerce
Do you want a simple or complex website?
With Experience Cloud, you can build simple and complex sites, depending on your business specifics.
Need a low-cost, small, one-purpose website? Choose ready-made templates that don't require the development of additional pages, Lightning web components, or themes.
If you want to sell products or services with your site, and need to automate internal processes, deliver extensive site search capabilities, or allow your site visitors to interact with your company beyond a simple information request form, consider choosing the highly customizable Aura or LWR Build Your Own templates to meet your unique needs.
What kind of features do you need?
Experience Cloud site templates are created with your business needs in mind. Each of them is empowered with the functionality you may need to do your business effectively and deliver personalized experiences to your customers or partners.
Depending on your business specifications, you may require particular functionality to align with your needs. Integrating custom third-party solutions into your Experience Cloud site is the best practice approach here. Advanced Communities delivers a wide array of 100% native to Salesforce and built on Force.com solutions to help companies from different industries and verticals succeed. Feel free to contact us to get more information on each solution we provide or request a full demo.
How much control do you want over the design?
Experience Cloud site templates are highly customizable. You can refine the look of your site by customizing your branding and themes with Experience Builder, a no-code development tool that provides ready-to-use drag-and-drop functionality to develop and customize powerful CRM-driven websites fast, and with very low setup costs. However, it may be that Experience Builder's capabilities are not enough to meet your unique needs.
If you need something more than just a good UX, Advanced Communities is here to help. Understanding the importance of User Experience and User Interface, we deliver professional User Experience (UX) design services to ensure your site is well-structured, intuitive, user-friendly and aligned with your branding.
Salesforce Experience Cloud as a Tool for Digital Transformation
Experience Cloud is a Salesforce digital experiences platform empowered with technologies, products, and solutions that allows you to create personalized, fully-fledged sites and portals connected to your CRM data in Salesforce. Flexible, customizable, secure, and packed with excellent analytical and optimization tools, Experience Cloud is the best software for companies that are undergoing digital transformation.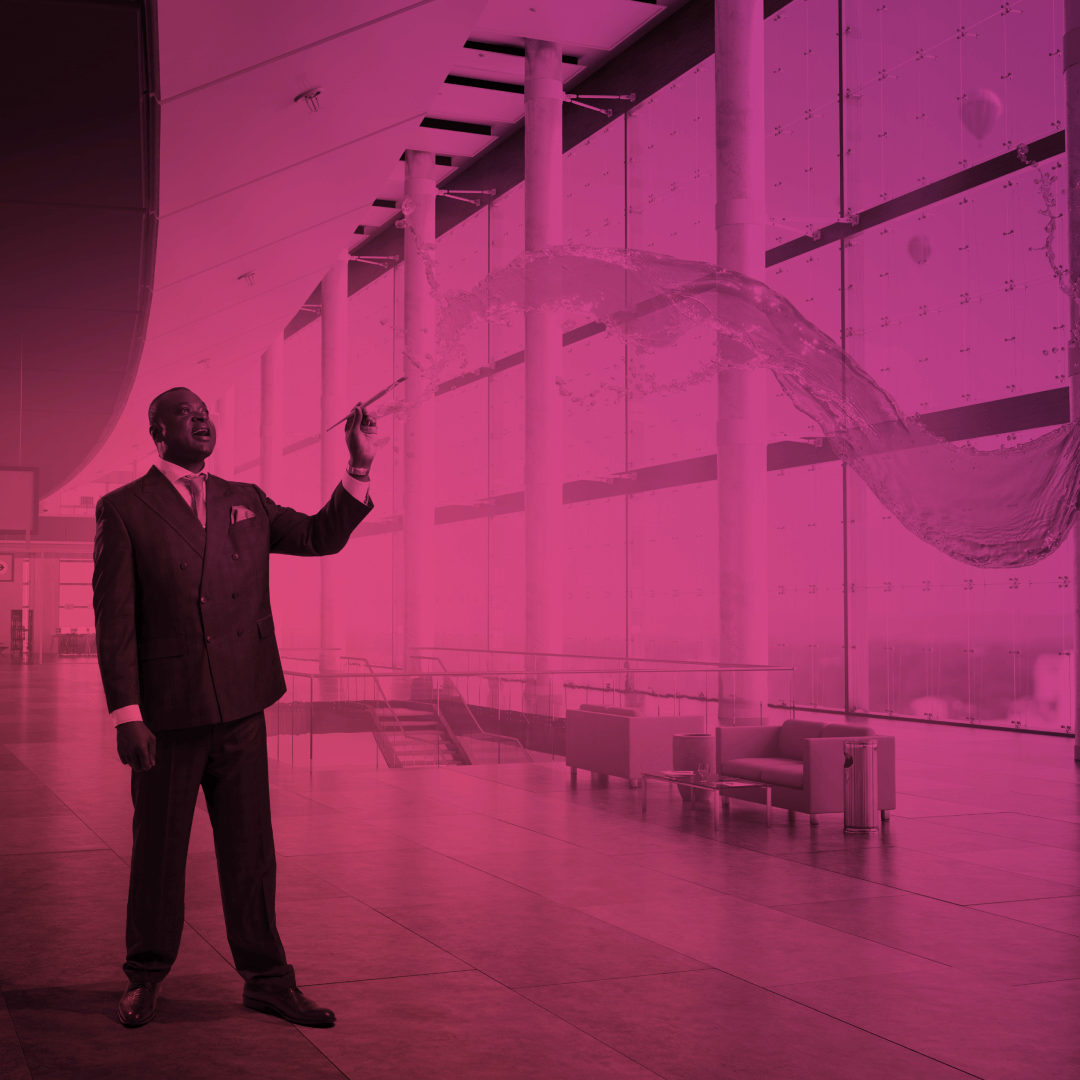 5 Best Practices to Consider Before Creating an Experience Cloud Site
Answering the questions above will have helped you identify the specifics of your site and select a suitable template to start your Experience Cloud journey. Before diving into the building of your site, we recommend you go through our list of 5 best practices to consider before creating your engaging digital experience.
After defining the purpose of your site and choosing a suitable template, think about the following:
Experience Cloud licenses
Licenses grant your customers or partners access to Experience Cloud sites, serving as a gateway to the data on your site. Therefore, license selection is critical when planning your Experience Cloud site. We recommend learning more about licenses and their specifics to understand whether you can create a site without purchasing a license, or buy one to use specific templates and functionality.
Content management strategy
Content is one of the most important things on your site. Your content tells your visitor what your business is all about, what you stand for, and how your customers/partners can benefit from what you offer. It's crucial to plan your content, and a good content strategy is a key best practice. Salesforce provides a great content management tool – Salesforce CMS – a one-stop shop for all your content needs. It's where you can create, manage, and distribute your content to the world, delivering the right information to the right people, at the right time – all in a single place.
The Salesforce Content Management System (CMS) is Now Free!
The Salesforce Content Management System (CMS) is Now Free!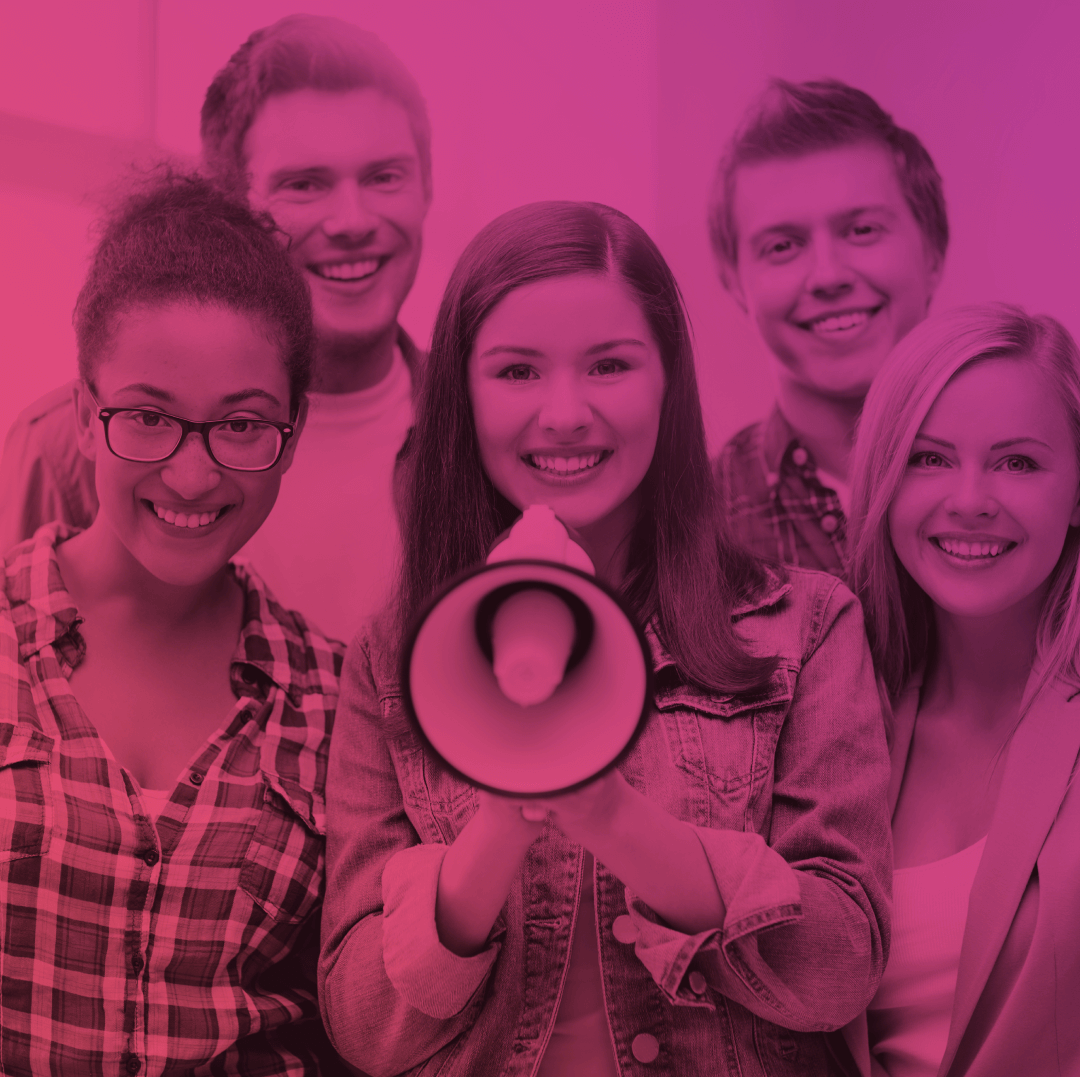 Mobile responsiveness
Living in a mobile era, we can hardly overestimate the importance of responsive design and mobile apps. If you want to increase conversion rates, strengthen customer relationships, enhance user experience, boost marketing campaigns, or, in the case of e-commerce, improve sales, consider building a beautiful mobile app for your Experience Cloud site. Salesforce Mobile Publisher is your best friend in creating a customized, branded mobile app for your Experience Cloud site and publishing it in Google Play or Apple Store by Salesforce.
Third-party integration
When planning your site, think about the combination of features you need to deliver a productive, successful experience. If you need more than out-of-the-box Experience Cloud template functionality to complete your business requirements, think about using additional custom solutions to enhance the capabilities of your site.
Use AC Events Enterprise, a comprehensive event management solution that will make event planning, organization, and management easy as well as seamless.
AC MemberSmart is designed with professional and trade associations, membership organizations, and nonprofits in mind. It is highly flexible, provides enhanced functionality and serves as the ultimate solution for any membership organization or association.
Gather insights and feedback on your products and services from site members, prioritize them, and put the ideas with the most impact into the development roadmap – all with AC Ideas Ultimate.
Make knowledge management on Experience Cloud smooth and holistic with AC Knowledge Management Enterprise.
Please contact us for more information on our other products and solutions.
Security and access
Security is always a major priority, whether implementing a help center for internal usage or a public-facing site. User access to an Experience Cloud site is provided via Experience Cloud licenses (as we mentioned above) and permissions, determining data visibility, sharing opportunities, and access to content, objects, and records. When preparing to build your Experience Cloud site, define the personas you will give access to the site and to Salesforce objects based on your business needs. The best practice here is to create a security plan with various security settings, record sharing, and permissions so that only the right people can access your site and interact with the right data.
Data Access and User Permission Management in Experience Cloud Sites
As organizations continue to adopt Salesforce's Experience Cloud, it becomes increasingly important to understand the various tools and techniques available for managing user permissions and data access within the platform. In this article, we will explore the concepts of permission sets and profiles, and provide you with best practices for securing your site and managing data access.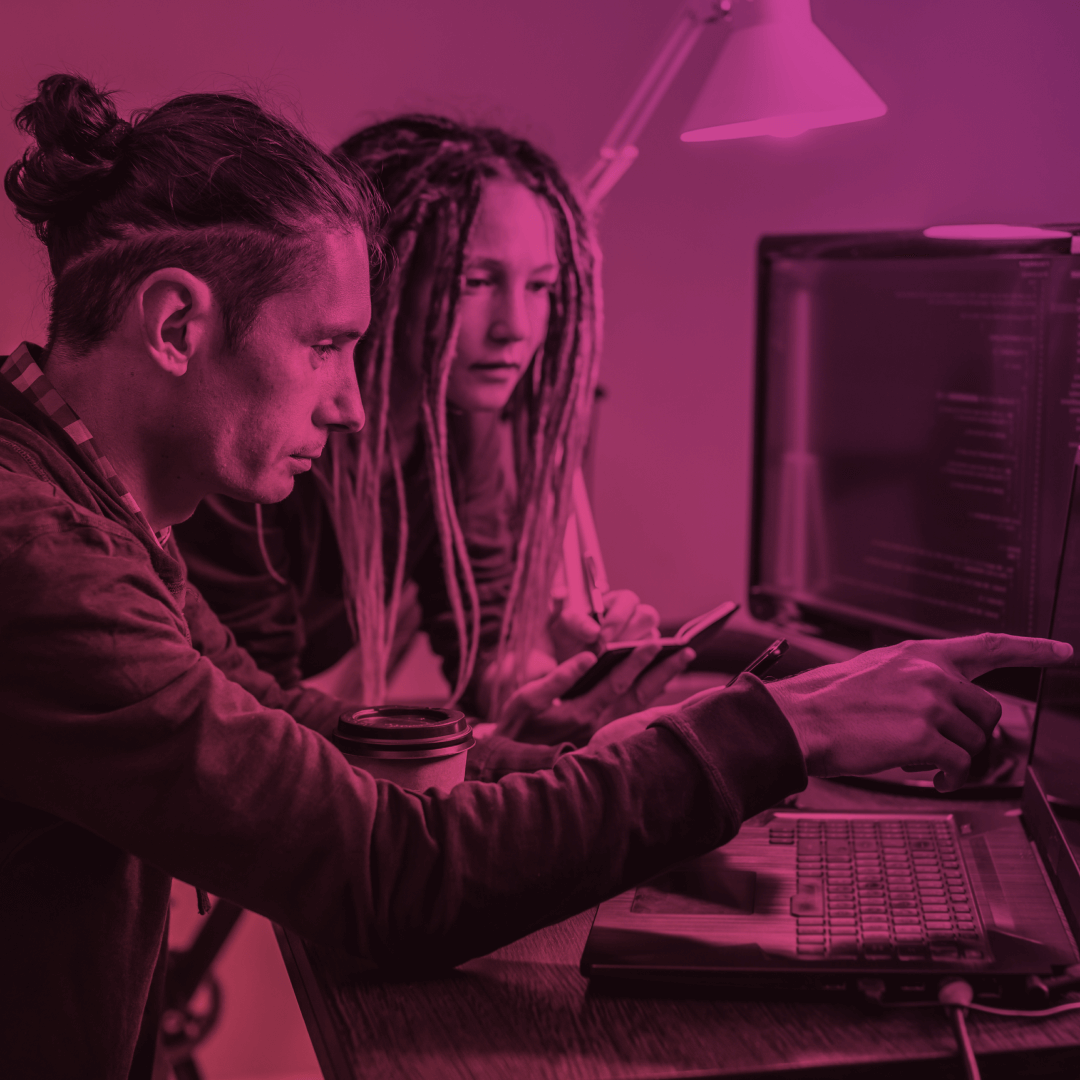 Need Help?
With Advanced Communities, you won't spend time dealing with various implementation or integration challenges, but you will add value to your business and drive sales!
We're 'old hands' at whatever Experience Cloud task you need so, feel free to contact us for Salesforce Experience Cloud implementation assistance or if you just need quick expert advice.