How to create a perfect Knowledge Base for your Community
How to create a perfect Knowledge Base for your Community
Is your tech team struggling to process a huge number of questions from customers? Do you get a vast amount of cases with the same problems every day? Create a perfect knowledge base for your customers, where they can find answers to their questions easily and quickly. Reduce the number of created cases and the support team workload.
AC Knowledge Management Enterprise is a comprehensive software solution for sharing and managing Knowledge Articles on Salesforce Community Cloud.
The NEW VERSION of a Knowledge Management component by Advanced Communities which has a MODERN slick design and ENHANCED functionality WENT LIVE!
You may upgrade your existing version with one click on the AppExchange, but first, we recommend you to become more familiar about new features!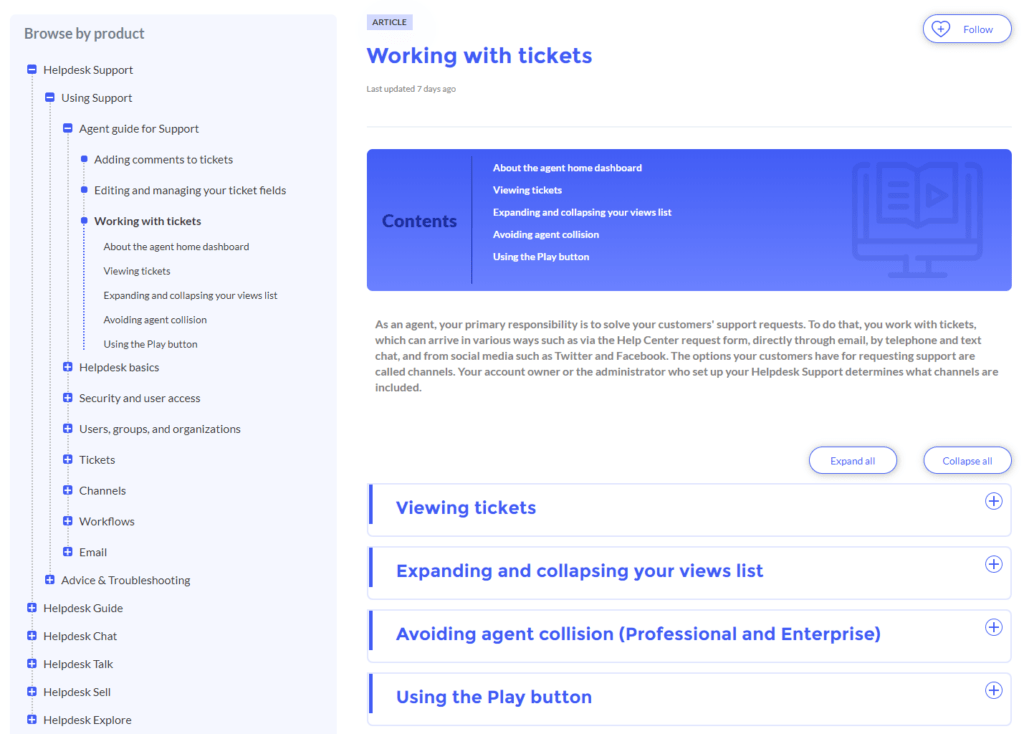 The new design for the Knowledge Management community pages was specially introduced for the most convenient and easy usage.
Now AC Knowledge Management Enterprise app is available for use in two different modes/versions, depending on the selected Navigation component. The navigation is carried out by filtering articles by groups and categories (AC Knowledge Filters) or by structured content, which includes a hierarchy of categories, article titles, and sections/anchors (AC Knowledge Advanced Navigation).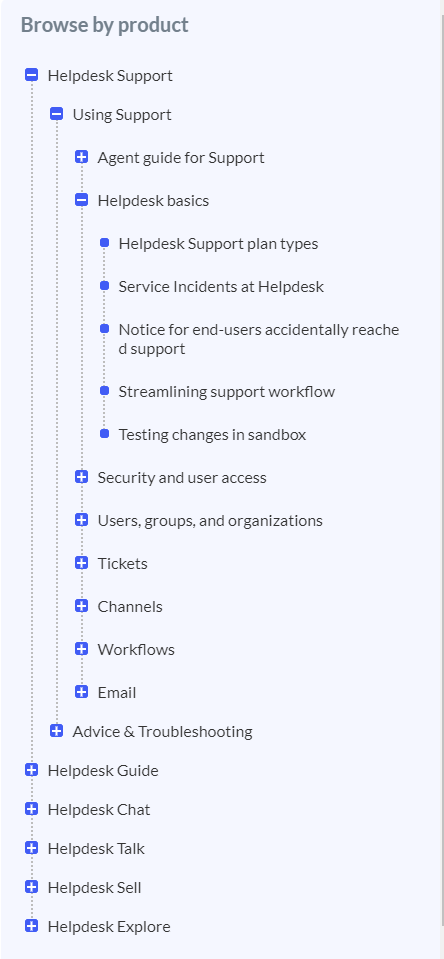 Advanced Navigation is suitable for structured manuals and guides where each article and its order is important.
It is worth mentioning that Knowledge Management with Advanced Navigation mode requires different configuration to the standard version of our app, though it provides more additional features, such as category landing page and custom sort order.
With this release, we provide custom functionality to improve the usage of standard data categories.

Standard Salesforce Data Categories are limited with only 40 symbols length. You can organize your Knowledge Base structure with the help of the custom Knowledge Categories object provided in the package. It allows you to create custom category labels of any length.

Using Knowledge Categories, you can also add a Category Landing page. This is where you can add an image, description, or other information about the category you want to be visible in the category landing page.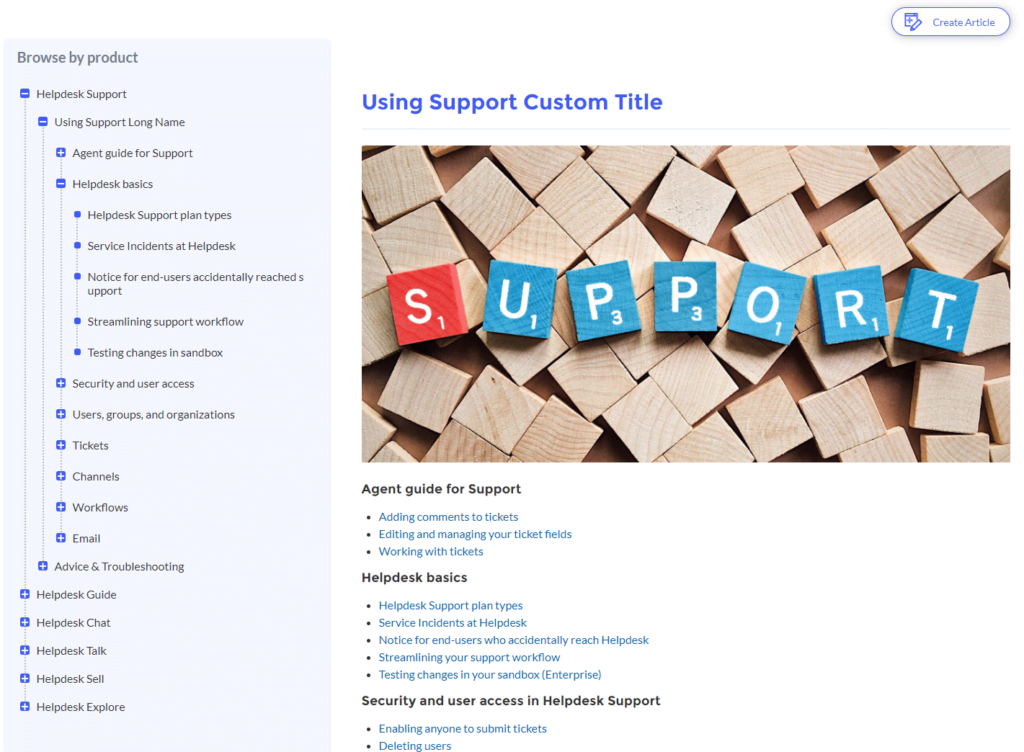 One more great functionality that is available with Advanced Navigation is a custom article sort order.
Define an order number when creating an article and get a clear perfectly-structured knowledge base on your community!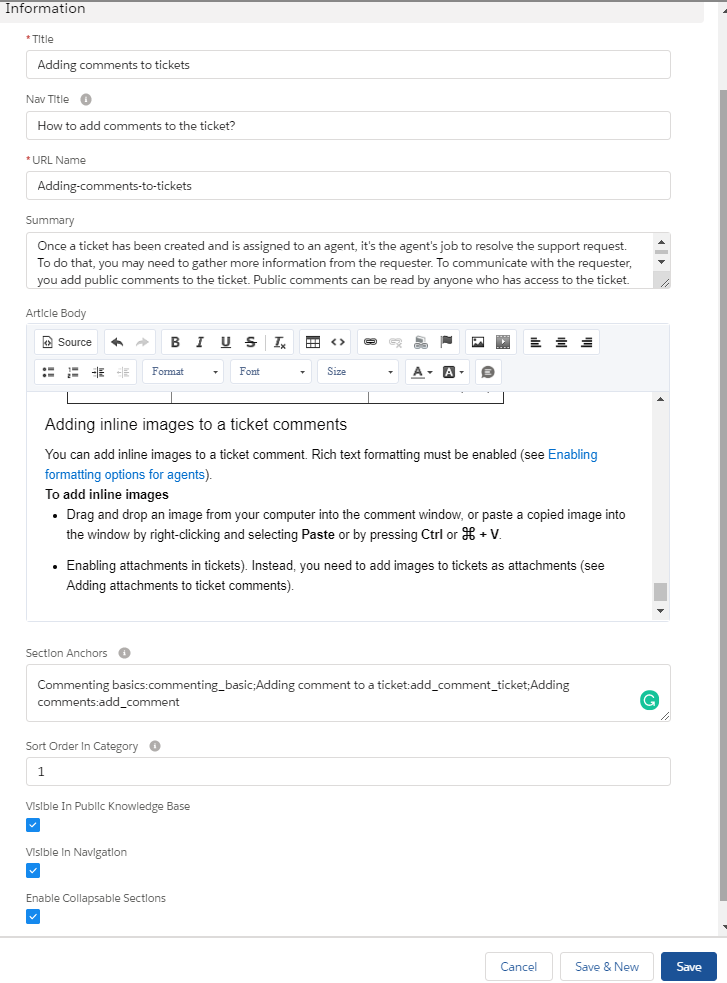 And the following new features are available regardless of the navigation mode used.

Now, when your Knowledge article is rather long and contains lots of info, you can divide it into section anchors and enable collapsible sections.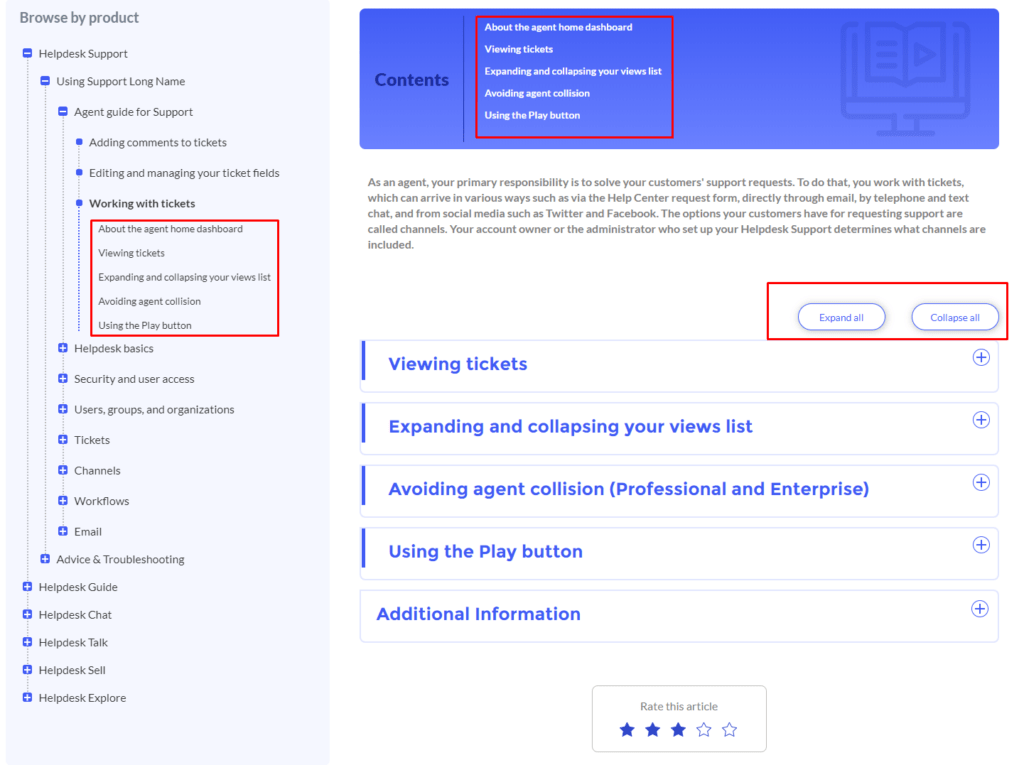 By the way, the Navigation is Sticky! You may scroll the article up and down and the navigation is always next to you!

Encourage community members to contribute to the Knowledge Base by enabling reputation support and awarding them with reputation points for each published article!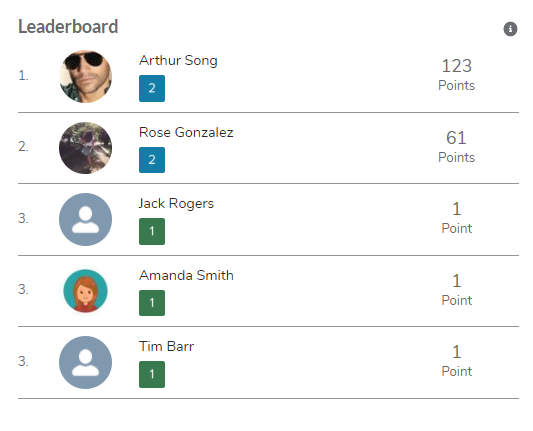 Let your most active knowledge users in the community always be on top of things!
Allow community members to follow specific articles and to be notified via email about new article versions.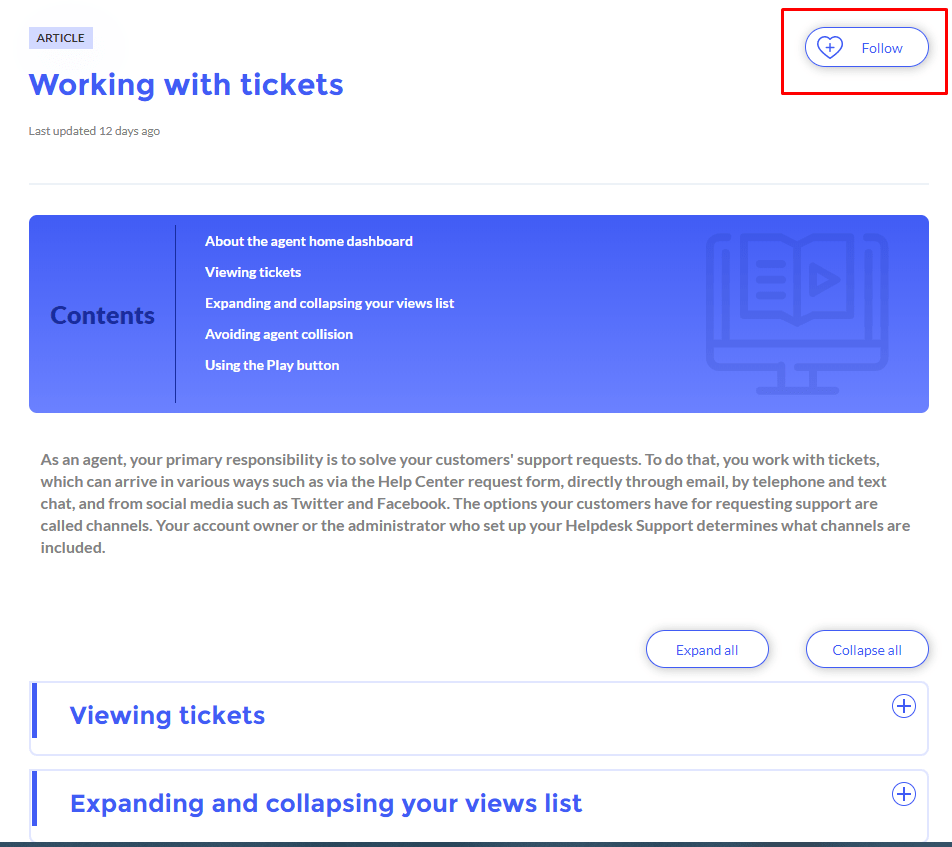 To let community members quickly find and review the knowledge articles that they follow, we recommend adding the Article Subscriptions community page.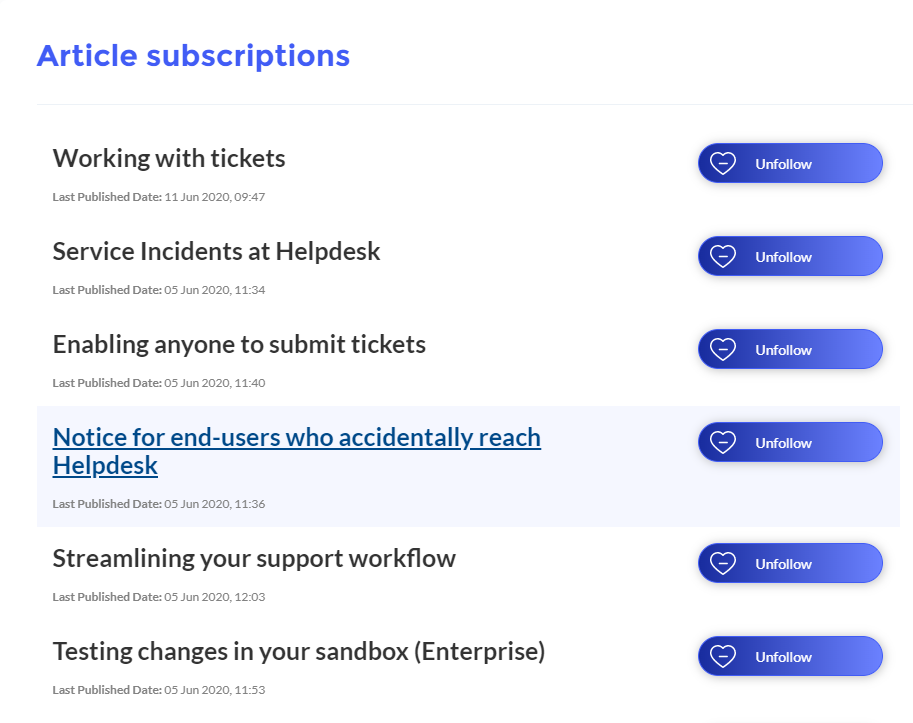 If you still don't have our AC Knowledge Management Enterprise, contact us at salesteam@advancedcommunities.com to ask your questions and request a demo!

And for those who already use our app, visit our AppExchange page to upgrade your Knowledge Management Enterprise app to the latest version, and read the updated documentation.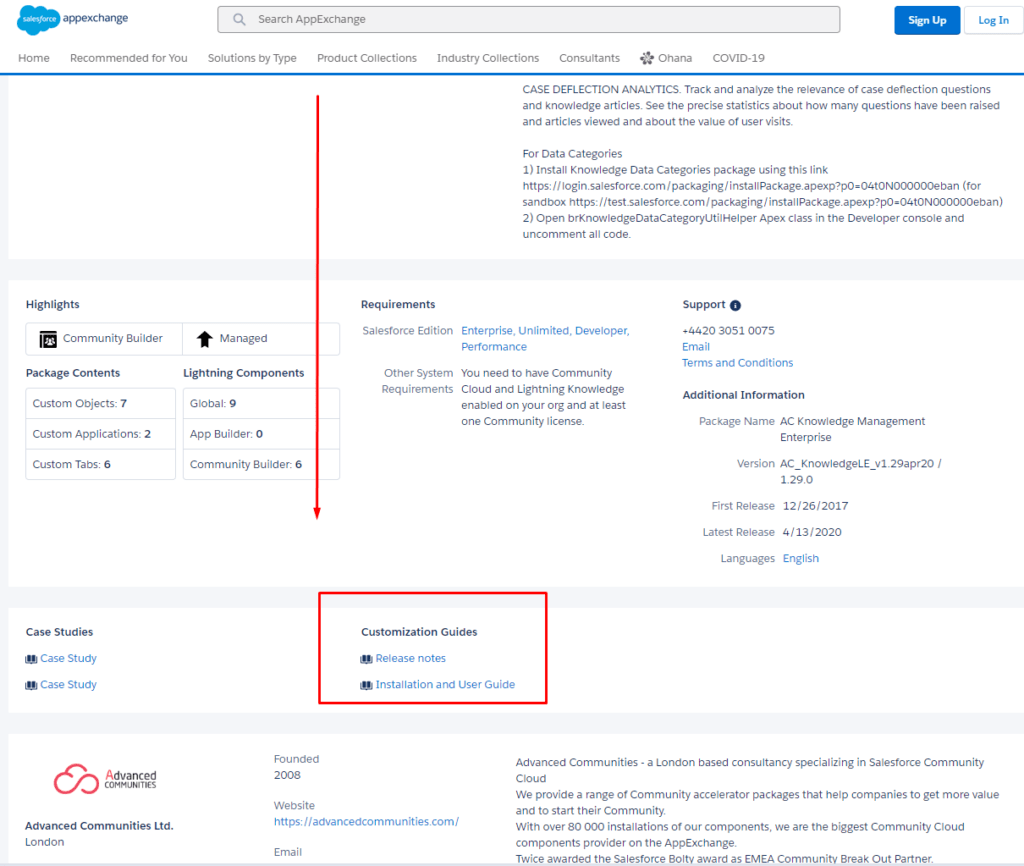 Watch also a video tutorial about how to set up a Knowledge Case Deflection feature in less than 10 mins.