Attention: NEW AC Resource Booking component for online reservations!
Attention: NEW AC Resource Booking component for online reservations!
Many times we have been asked by multiple customers to provide some booking app that can be used on the community.

If you are looking for a booking system to use, we have a solution and happy to introduce our NEW AC Resource Booking component for making easy and fast online reservations within the community.
You can book almost anything and for any period: meeting room, workspace, services, appointment and so on.

If you are still thinking, let's consider why using AC Resource Booking.

First of all, AC Resource Booking, as all AC components for Community Cloud, is built native to the Salesforce platform.
Using the Resource Booking component, add all kinds of resources as meeting rooms, workspaces, equipment or devices, and group them by categories.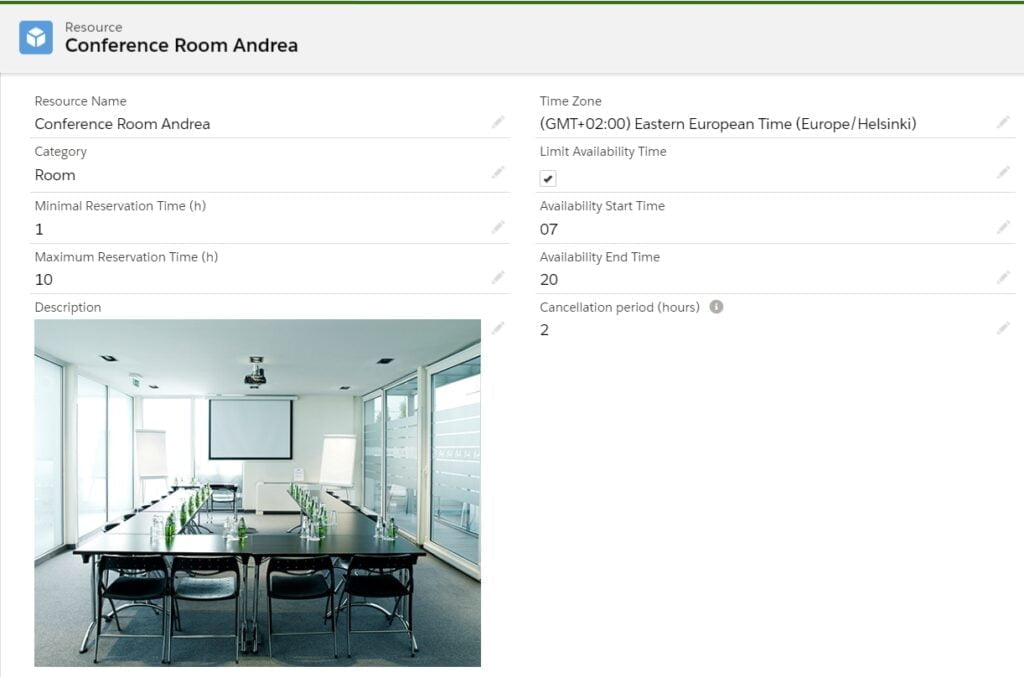 Effectively track and manage all reservations in your database.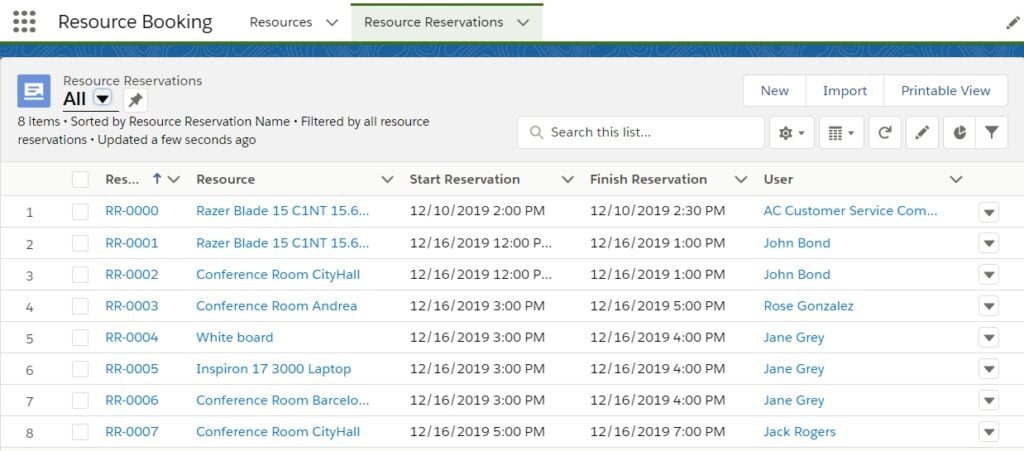 Provide different availability parameters for each resource and easily manage when and for how long it can be booked.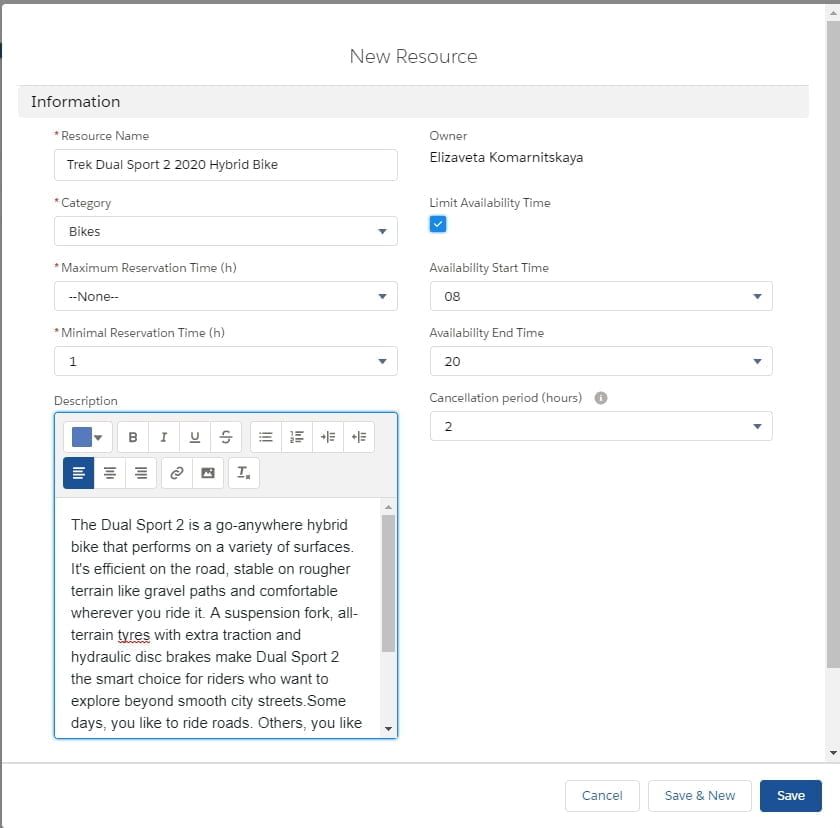 Community users with appropriate permissions can view the list of available resources (rooms, devices, etc.) on the community and make reservations and sort them by category and date.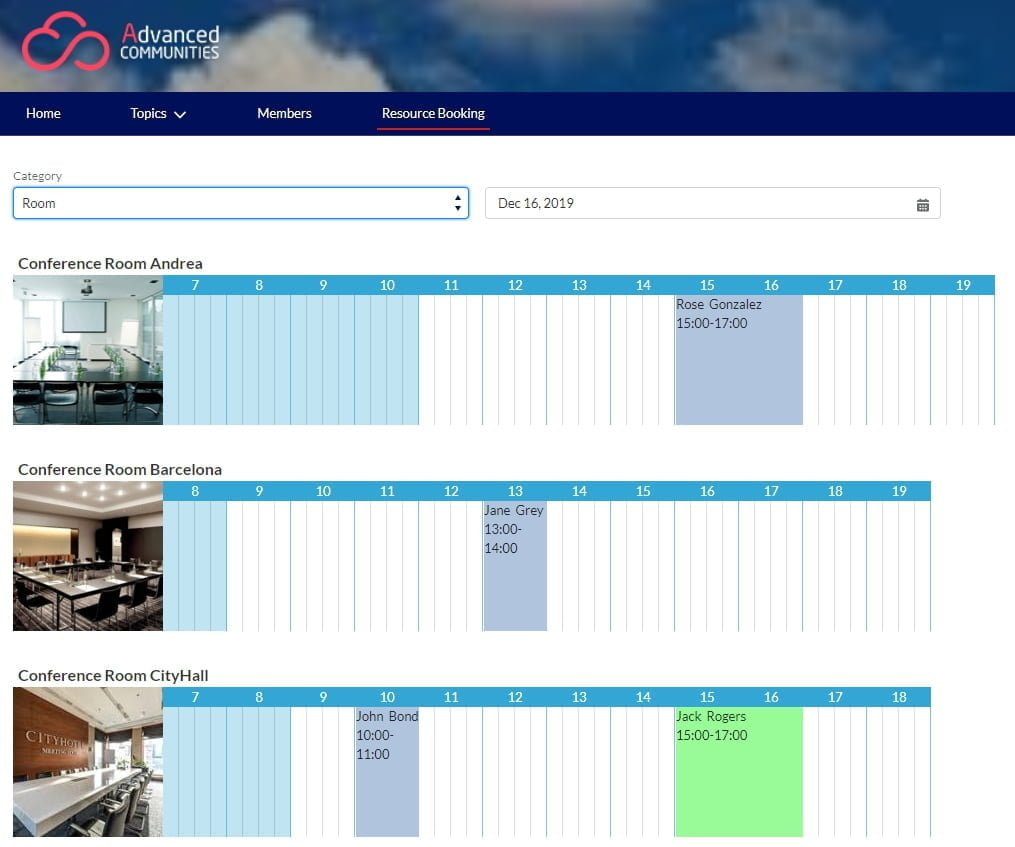 Each resource is represented with a timeline divided into grades by hours. Each hour is additionally divided into 4 grades, where 1 grade equals 15 minutes.
To make a reservation, users can simply click on the appropriate time on the scale next to the required resource and choose the reservation duration.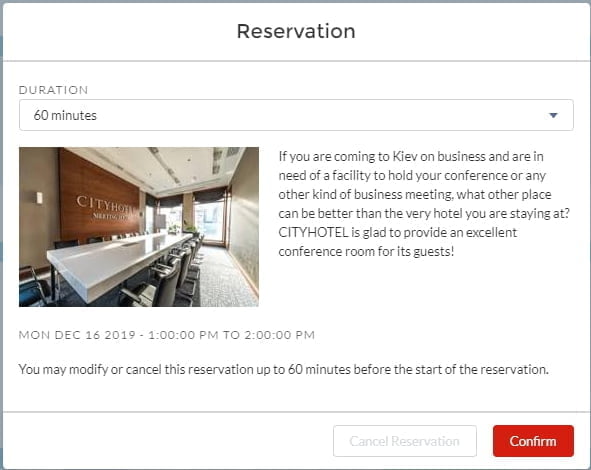 Users also can cancel or modify the reservation according to the cancellation period mentioned in this resource.

Present your resources for booking and appointments, accept online reservations, and provide customers with sufficient booking experience using AC Resource Booking for Community by Advanced Communities!