CMS for Community Cloud becomes Salesforce CMS: top five benefits
Not so long ago Summer 19 Release Notes were published, which features may already or very soon become available in all environments. If you read our hit parade of new features for Community Cloud, then you already know that one of the main innovations is the migration of CMS for Community Cloud to Salesforce CMS. And this time we suggest to present you a more detailed overview and top five benefits of this feature.

From the very beginning we want to assure you, that all content you have already created in the content management workspace in the community will not disappear anywhere and you will still be able to use it, but already in Salesforce CMS app. But let's not get ahead of ourselves and consider everything in order.

# 1 – easy access, a separate application.
You can access Salesforce CMS within the App Launcher if Communities are enabled in your org and users have Salesforce CMS enabled in the Custom App Settings of their profile in Setup.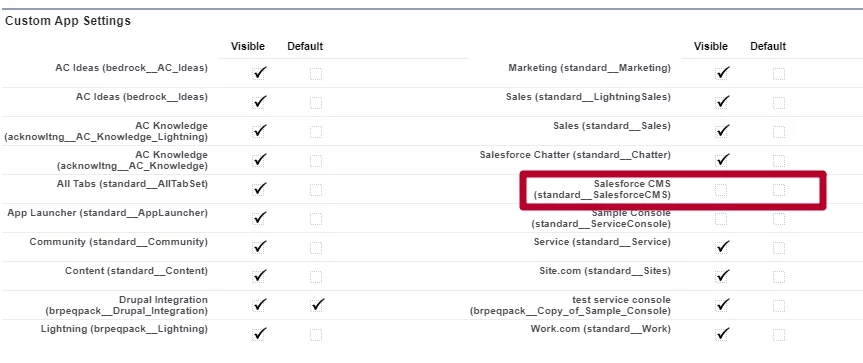 # 2– no more switching between different communities, manage all community content workspaces in one place.
Each community that had CMS for Community Cloud enabled now also has a separate CMS workspace with the same name as the community.

You can also create new CMS workspace easily in the Salesforce CMS app.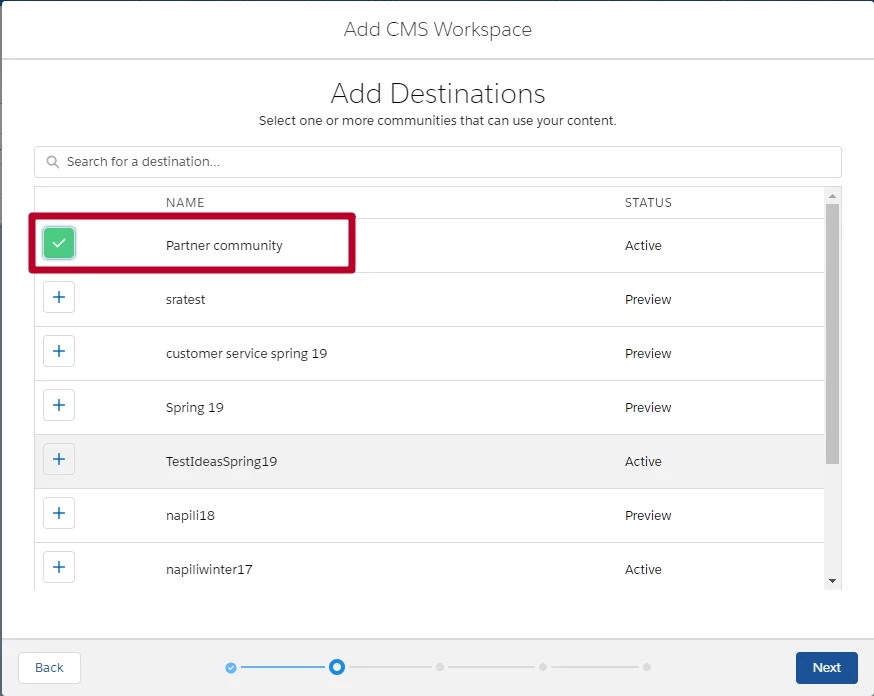 # 3– creating content just from the environment without access to the community.
Now, content managers do not need to have access to the community, because they can add and manage content easily just in the Salesforce CMS app.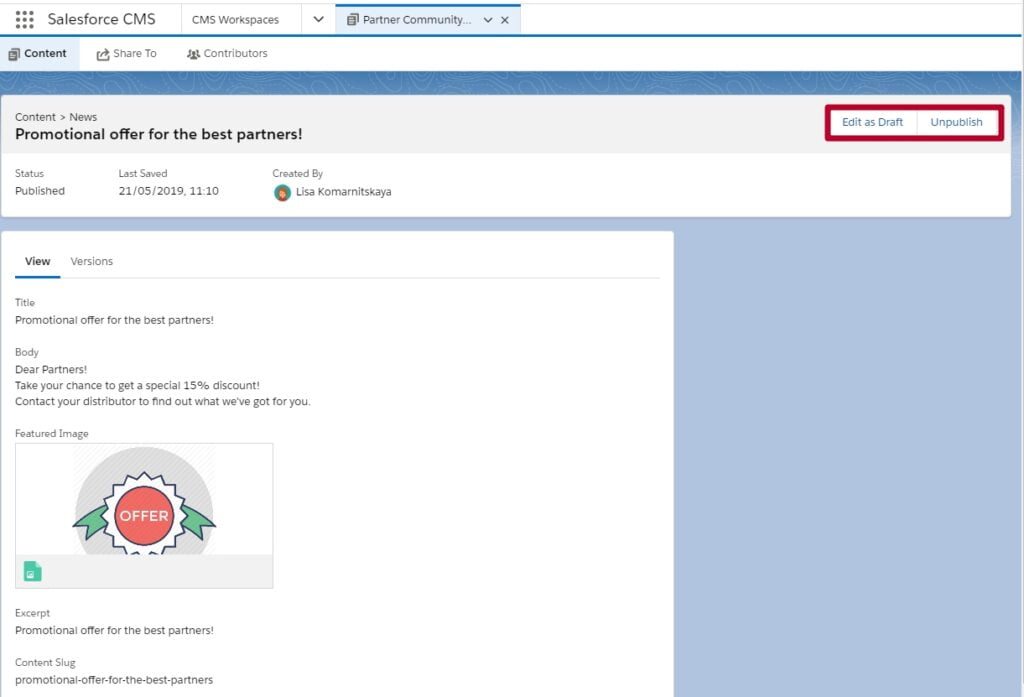 Unfortunately, to add a topic or create a collection, you have to go to the community Content Management.
All collections that you previously created continue to be available in the Content Management workspace of each community.
For creating content using Salesforce data, you still have to go to the Content Management workspace in the community and do this as usual.
# 4 – share content across multiple communities at once.
Previously, you had to double your content if you wanted it to be visible in a few different communities. Now you can share one and the same article within multiple communities by adding them to the "Share to" tab.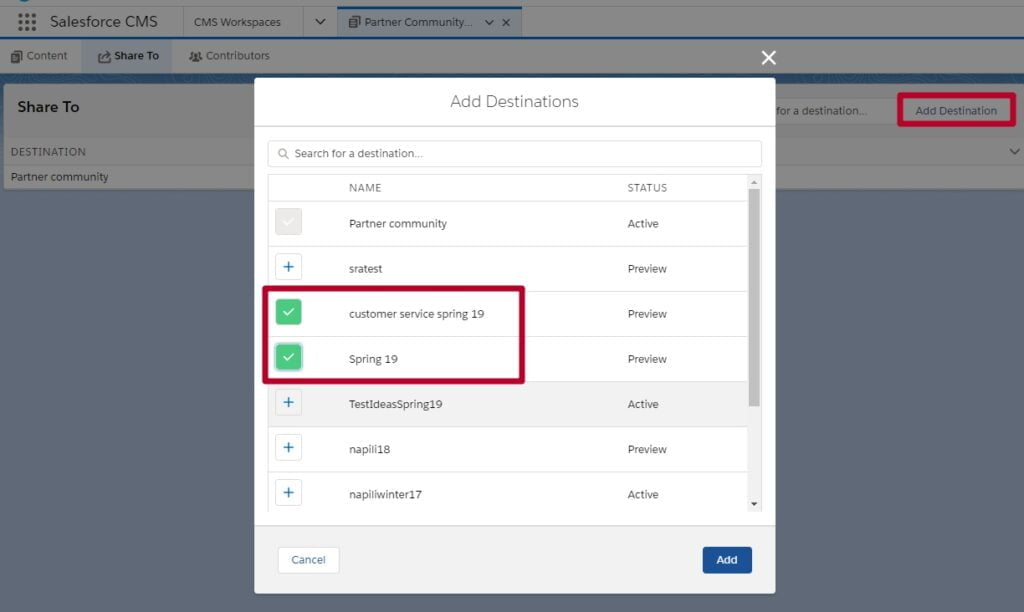 # 5 – Role-based access in Salesforce CMS.
In the former CMS for Community Cloud, it was rather hard to manage user access to content creation and customization.

Now you can add users or public groups as contributors to a specific CMS workspace.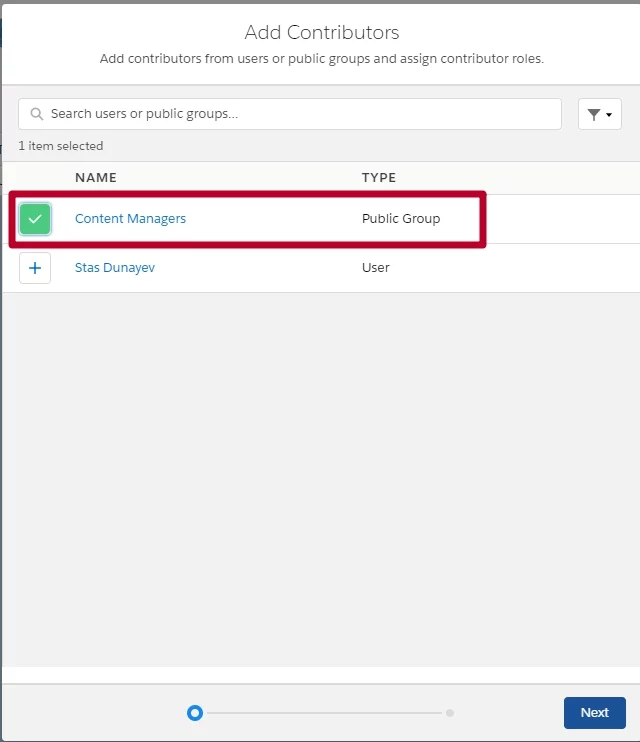 Assign them one of the following roles:
Content admin — has access to all content in the CMS workspace and can manage contributors and sharing.
Content manager — has full access to all content in the CMS workspace.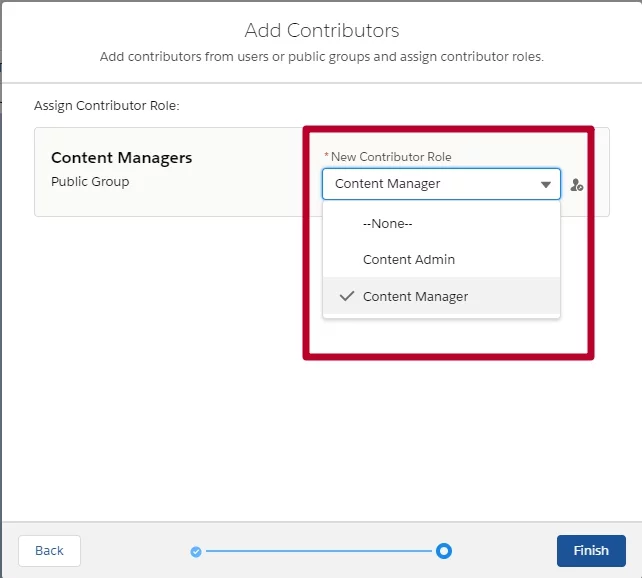 Anyone who had access to CMS for Community Cloud in the previous release is automatically granted a content admin contributor role.
Thus, we can conclude that creating and managing content in Salesforce and Community Cloud has become much easier and more convenient to use.