How To Enable The Global Search in Salesforce Communities
Salesforce Experience Cloud is an all-in-one platform that offers various features to help users communicate and collaborate with ease. One of the most valuable features of this platform is the Global Search functionality, which enables users to search for information across the entire site effortlessly. By streamlining the search process, this feature significantly improves productivity and helps users find the information they need in seconds. In this article, we will provide a comprehensive, step-by-step guide on how to enable Global Search in Salesforce Experience Cloud sites. Keep reading to learn more about this essential feature and how to set it up.
The Top 3 Digital Challenges Membership Organizations Face – and How to Solve Them With Salesforce
The Top 3 Digital Challenges Membership Organizations Face – and How to Solve Them With Salesforce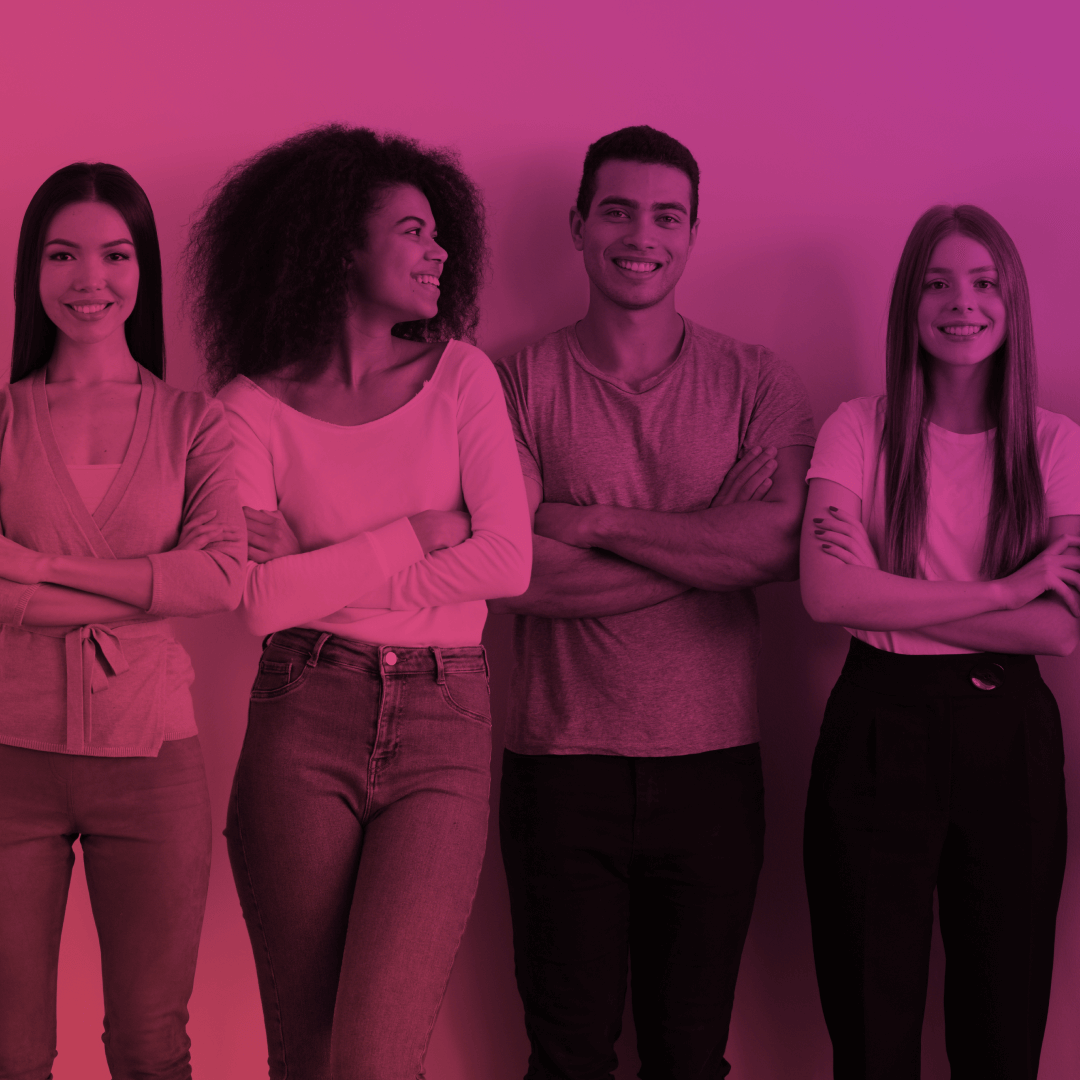 Enabling Global Search Instructions
Global Search is an advanced Lightning component that was introduced in the Salesforce Summer '16 Release. This powerful tool enables users to view search results in a single tab, based on the objects they have access to, including both standard and custom objects. With Global Search, community managers have complete control over which tab and search results community users can access, making it a highly customizable and efficient feature. Whether you're a community manager or a user, Global Search is an essential tool that can significantly streamline your search process and boost your productivity.
Follow these step-by-step instructions to enable Global Search in Salesforce Experience Cloud:
● To enable Global Search, go to the Experience Builder. Navigate to the Pages menu by clicking on Home in the top navigation bar. Once you're in the Pages menu, enter "Search" in the search box and select "Search" from the list.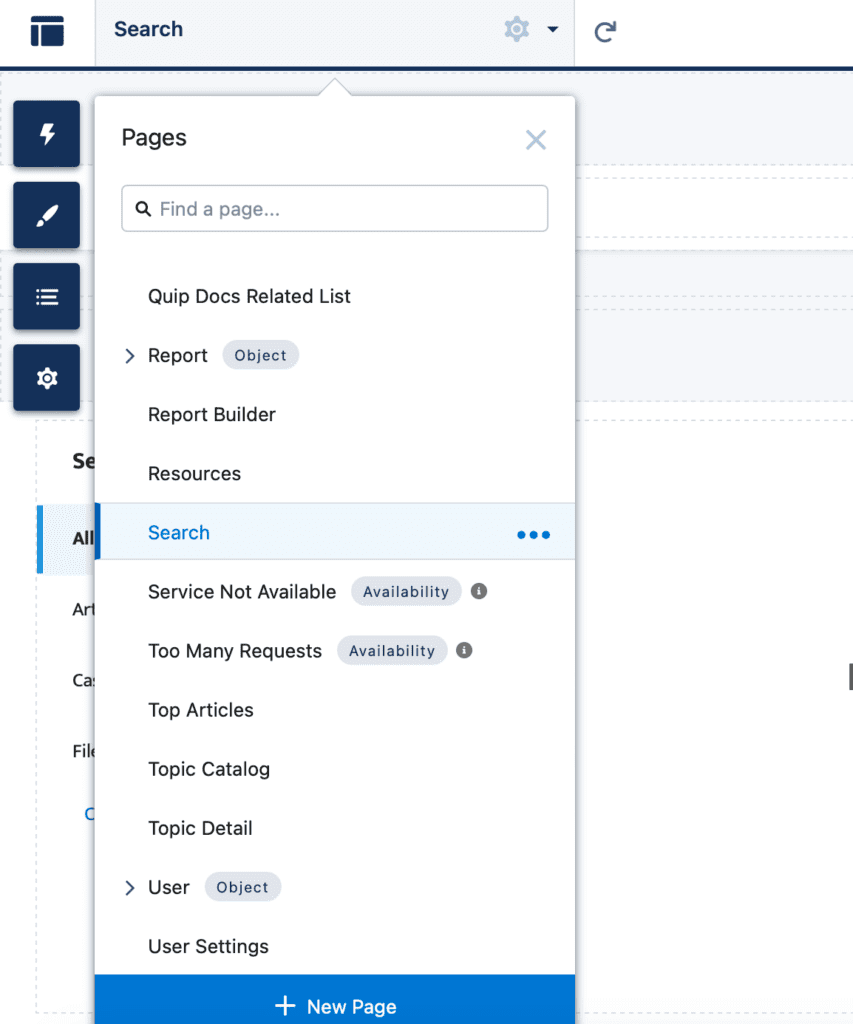 ● Delete the standard Search Results component from canvas.
● Choose the Global Search Results component from the list on the left panel, and drag and drop it onto the canvas.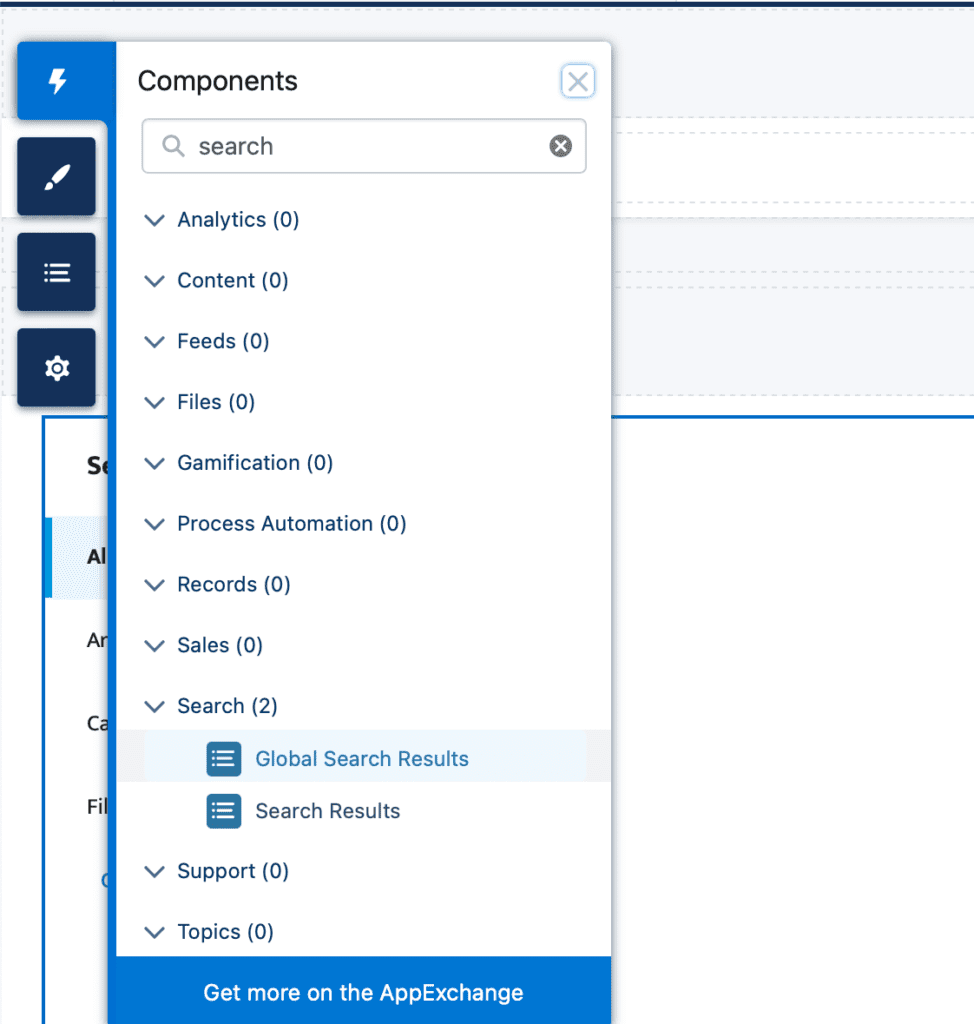 ● By default, the Global Search Results component displays results for Articles (if Knowledge is enabled), Discussions, Cases (for Service Cloud users), and Groups. However, you can easily add any other searchable object in Lightning Experience that is supported in the Customer Service template. To do so, click the "Add" button in the Property Editor of the component and choose the object you want to include in search results, whether it's a standard or custom object.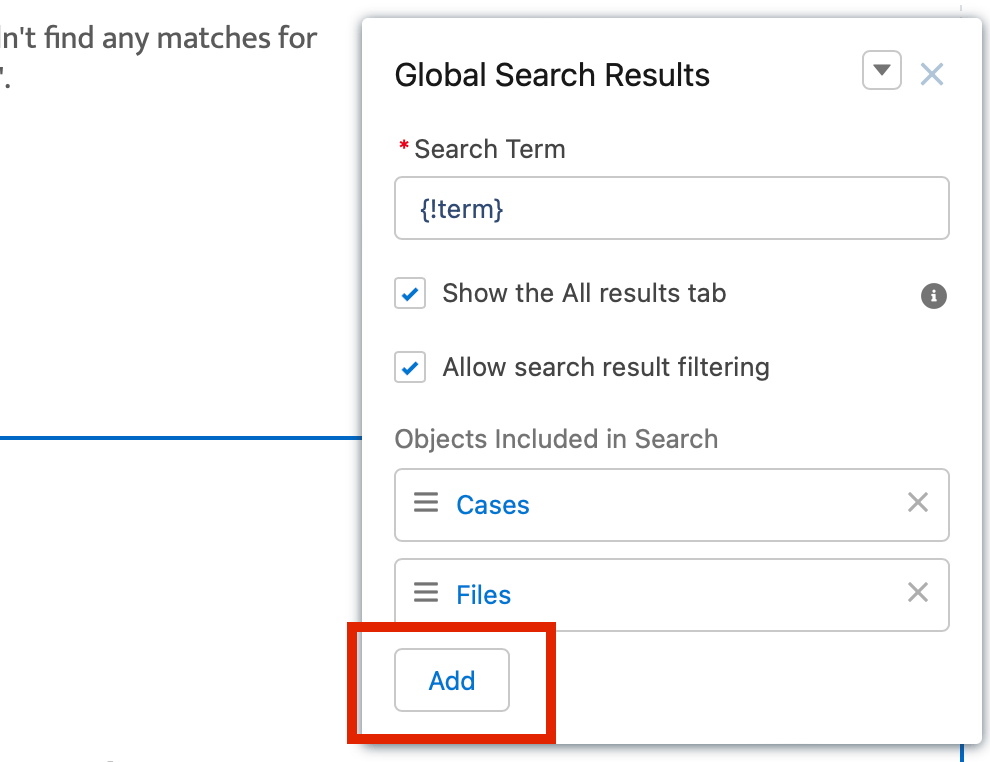 ● After you've added all the desired objects, click Save and Publish. Then, go to the home page, enter a keyword into the search bar, and click Search. You should see search results that include a tab with the added object.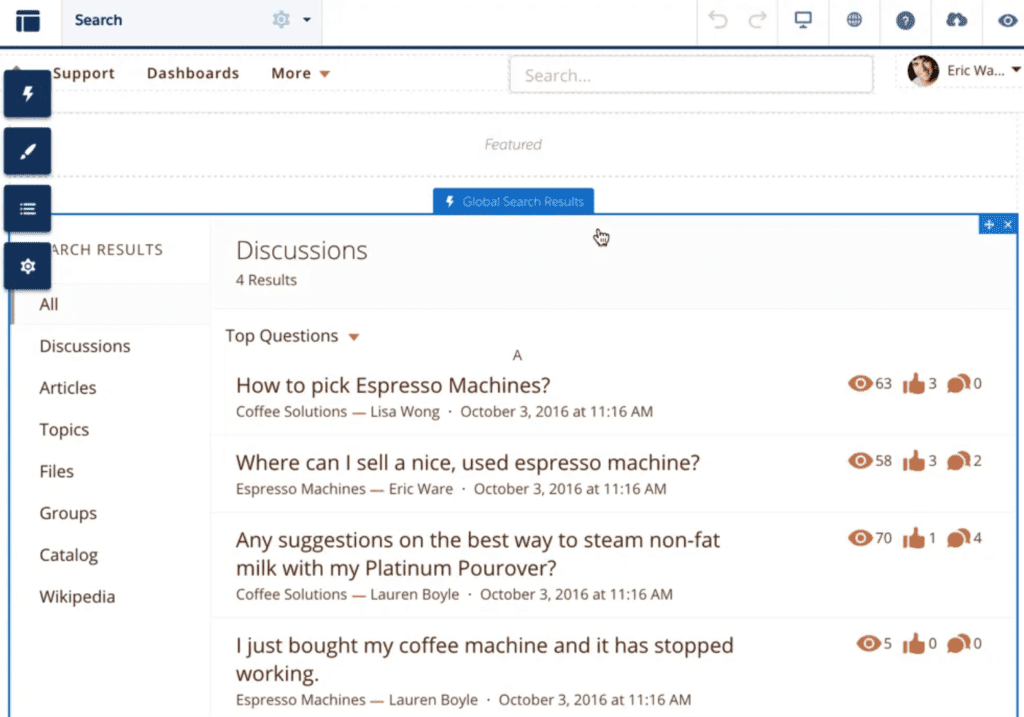 Need Help With Your Salesforce Experience Cloud Site?
If you're facing any challenges while installing or configuring AppExchange applications on your Salesforce Experience Cloud site, it's recommended that you seek the assistance of experts. Advanced Communities, as an ISV and SI partner, has extensive experience in developing and configuring Experience Cloud sites and AppExchange applications for businesses across various industries and sizes. Our team is knowledgeable in all tasks related to Experience Cloud and AppExchange, and we can offer powerful solutions for your Experience Cloud requirements.
We also offer various Salesforce-native solutions to enhance the functionality of your Experience Cloud sites to meet your specific business needs. Looking for a powerful event management solution, Salesforce knowledge management tool, association management software in Salesforce, or require support in implementing Salesforce online communities, support or PRM portals – we're here for all your Salesforce Experience Cloud needs!
Subscribe to our Newsletter
Receive regular updates on our latest blog posts, news, and exclusive content!
Tag cloud