Set Up Navigation Menu Variations and Tile Menu for Community
The days of a single Navigation Menu are in the past.
Now you can create multiple navigation menus and use them in any navigation menu and tile menu components.

Create a Navigation Menu variation in Setting – Navigation – + Add Navigation Menu.

Add a set of appropriate pages and also upload unique images for each page.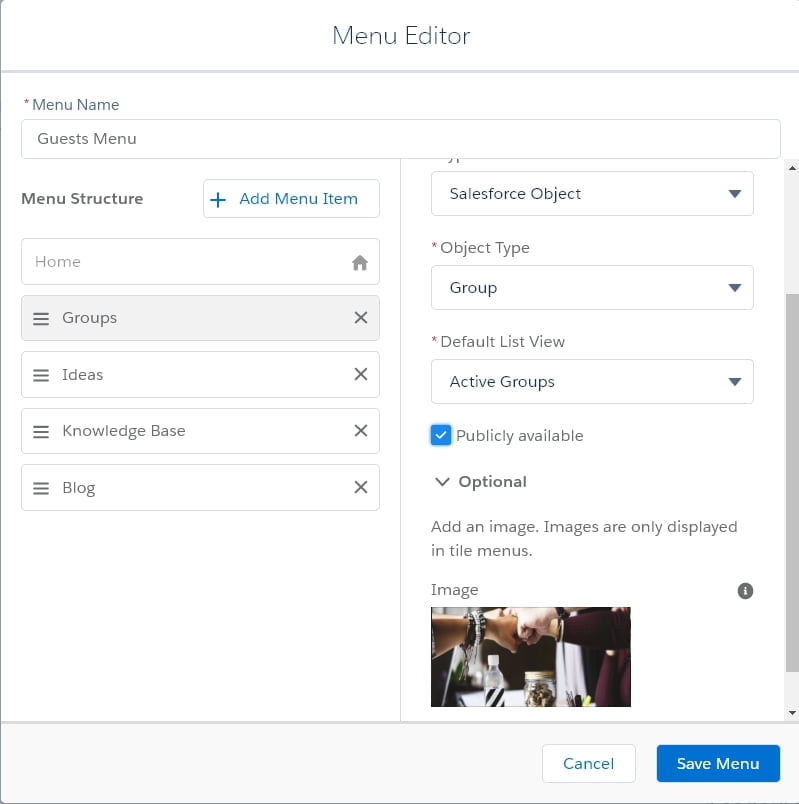 You can even use different navigation menus on different page variations by creating separate theme layouts for the page variation.
Add a Tile Menu component to the Community Builder to add a visually bright navigation experience to your community.
Customers can use the Tile Menu images to access external sites, community pages, records, or global actions. You can set up a maximum of eight image-link combinations per Tile Menu component.

You can get even more, using the Tile Menu component, it is possible to assign a different audience to view different Menu Variations.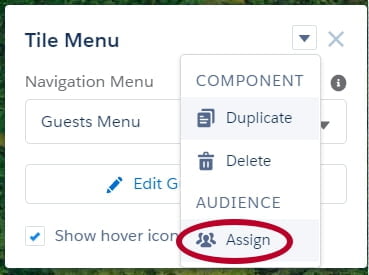 So, you can have a few tile menu components on the same page. Each component will display the particular navigation you choose and will be visible only for a certain audience. Isn't it nice?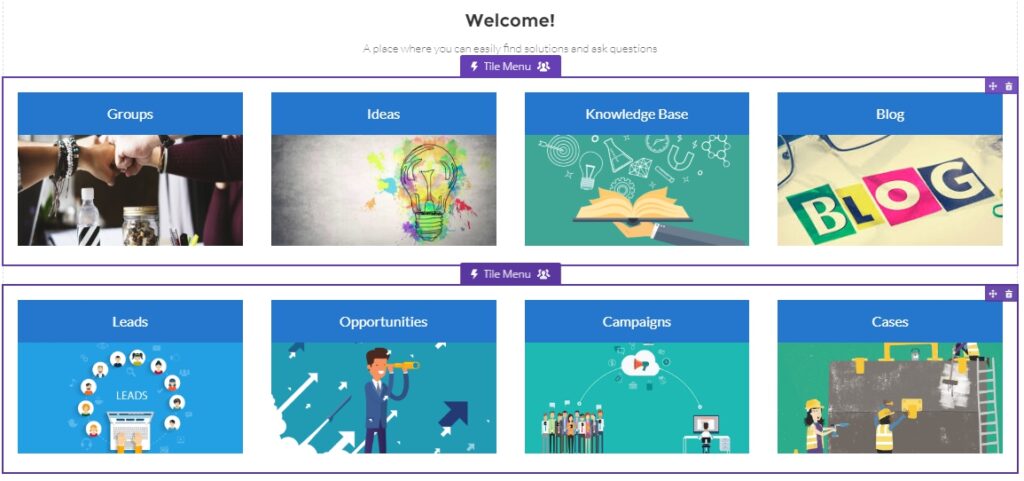 Video instruction
Check our AC Ideas Ultimate and AC Events Enterprise component for a better Salesforce experience Cloud Management.