Maximizing Feedback and Ideas to Enhance Products and Services
No matter what industry you're in or the size of your business, customer feedback and idea sharing are absolute game-changers when it comes to enhancing products and services. They provide incredible insights into what customers truly want and the challenges they face, enabling companies like yours to make intelligent decisions and enhance customer satisfaction.
In this article, we will highlight the remarkable capabilities of AC Ideas Ultimate, a powerful Salesforce ideas management app designed for Experience Cloud. AC Ideas Ultimate streamlines the entire ideas management process, offering you a comprehensive platform to capture, analyze, and implement the valuable insights shared by your customers, employees, and stakeholders.
Salesforce Ideas: functionality and limitations
Salesforce provides an Ideas feature to let you create an engaging space for gathering ideas and feedback on your Experience Cloud site. Using the Ideas feature is like having an online suggestion box where users can share their ideas, vote on them, and join discussions. It's a great way to gather input from your community and see which ideas are most popular. To make things even more organized, you can create different zones within the community that focus on specific interests, product groups, or types of customers.
However, there are significant limitations that you should consider before implementing this great functionality on your Experience Cloud site. One of the most important among them is that the Ideas Object is accessible only in Salesforce Classic, and unfortunately, Lightning Experience users cannot utilize it. This means that whenever Lightning users need to access the Ideas component, they have to switch back to the Classic version, which can be quite time-consuming and inconvenient.
Subscribe to our Newsletter
Receive regular updates on our latest blog posts, news, and exclusive content!
Is it possible to access Ideas in Lightning Experience (LEX)?
Accessing Ideas in the Salesforce Lightning Experience (LEX) has become increasingly challenging for users, as they are required to switch to Classic in order to access ideas on their online community. This process of switching back and forth between Classic and Lightning is highly inconvenient and poses a significant hurdle for Lightning users.
But there's a Salesforce solution – LEX-native Ideas management software that works on your Experience Cloud site. This is where AC Ideas Ultimate comes into play!
AC Ideas Ultimate as an impactful Salesforce ideas management solution
If you want to access Ideas within the Salesforce Lightning Experience without experiencing any system performance issues, all you need to do is install AC Ideas Ultimate, a LEX-native application, in your Salesforce org. This handy Salesforce Ideas management app is packed with a variety of features that not only ensure secure access but also provide long-term reliability and scalability. With AC Ideas Ultimate, managing ideas right from your Experience Cloud site becomes a breeze.
AC Ideas Ultimate main features:
Zone-based ideation. This feature allows you to create separate zones to tailor the ideation process to specific products or target audiences.
Idea prioritization. Effectively rank and prioritize ideas based on factors like votes, development effort, or monetary value.
Custom fields support. Capture the essential information for your organization by configuring custom fields and fieldsets for creating ideas in Salesforce Lightning and on-site.
Idea campaigns. Create ideas campaigns that will have their dedicated landing pages with comprehensive details and descriptions. Ideas created for a specific campaign will be visually highlighted with a color of your choice.
Customizable reports & dashboards. Monitor idea performance, track votes, analyze statuses, posts, new ideas, and categories. Use the Ideas matrix for feedback analysis to identify top-performing ideas.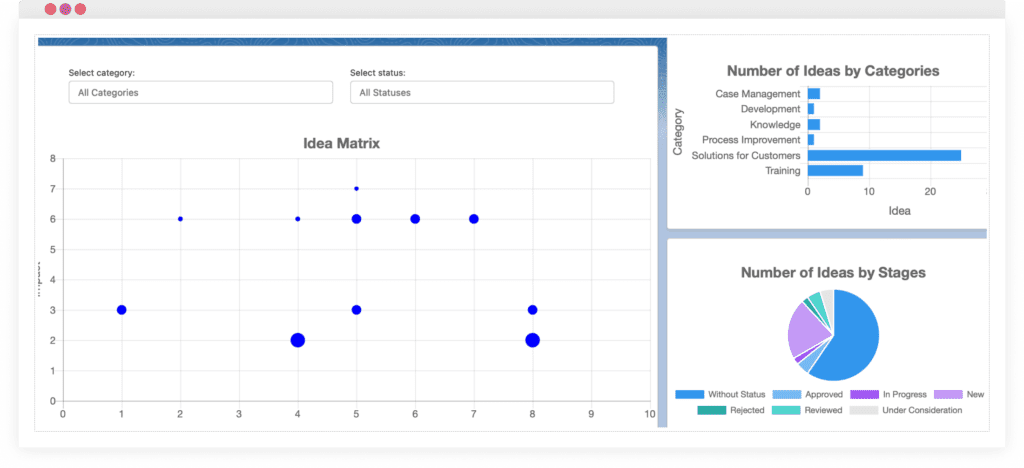 Kanban view support. Seamlessly move ideas between different statuses with easy drag-and-drop functionality. Benefit from additional path options for greater flexibility.
Jira integration. Simplify idea tracking by linking Salesforce ideas to Atlassian Jira issues.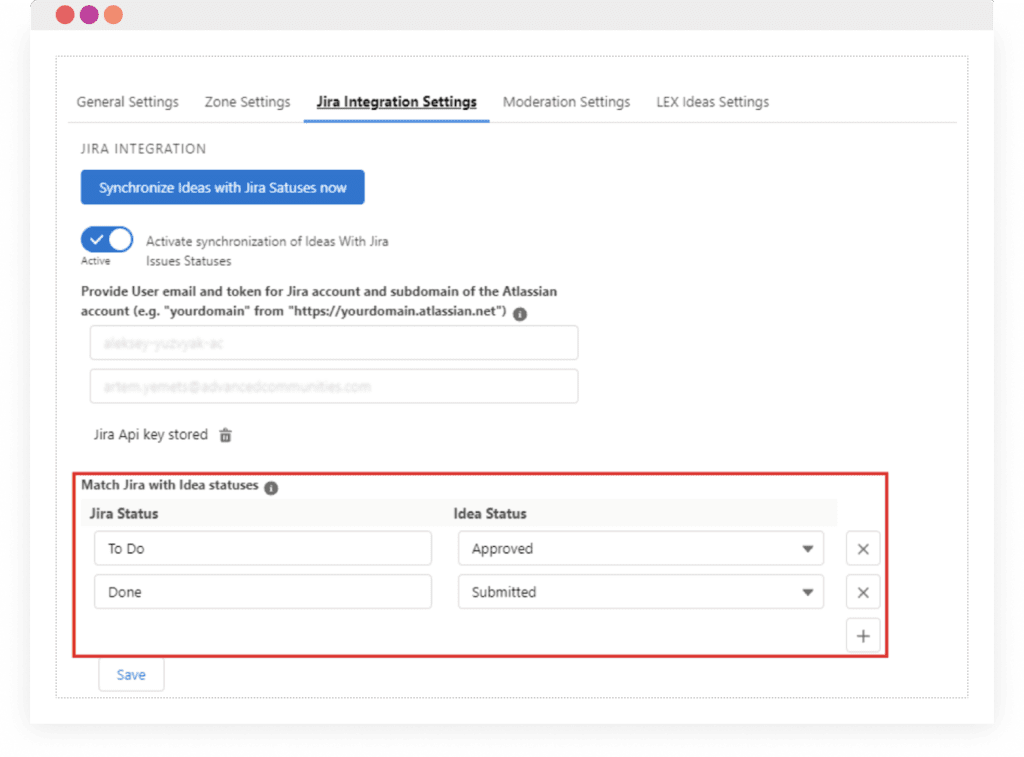 Reputation support. Set rewards for posting ideas, commenting, and voting, and award reputation points for each activity.
Email notifications. After subscribing to a certain idea, users start getting regular email notifications regarding updates, such as changes in the idea's status, new comments, and official answers.
Idea Flagging. Members can flag ideas they support or oppose and provide an explanation for their reasoning.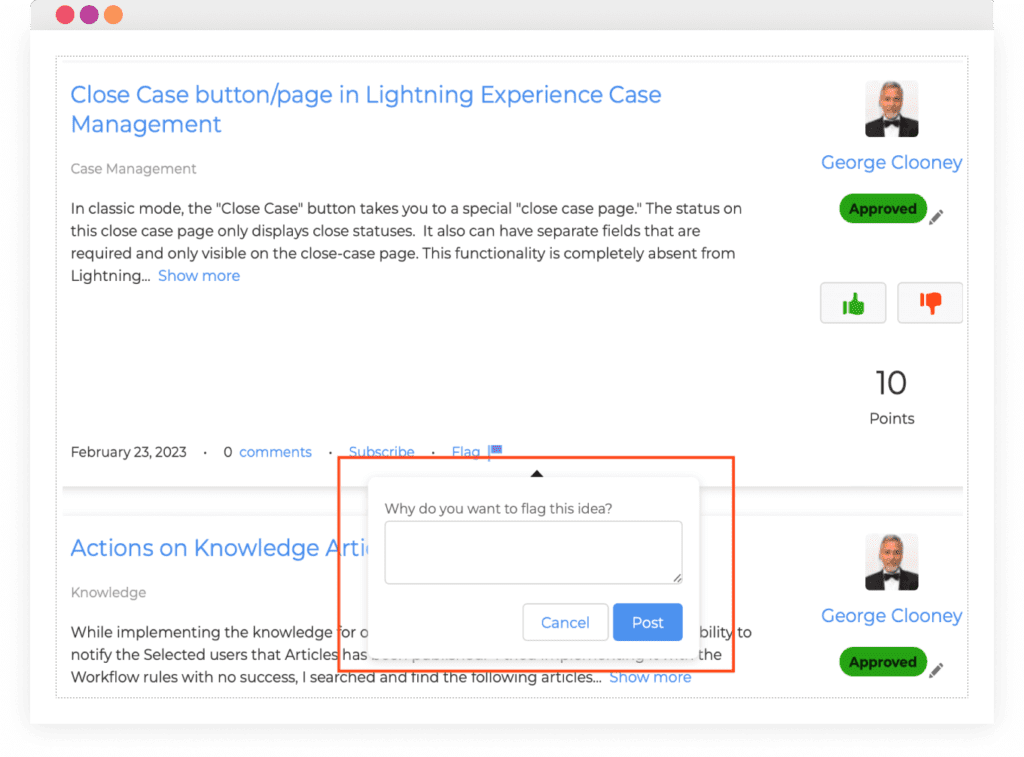 Unleashing the power of AC Ideas Ultimate for a feedback-driven innovation and improvement
As a customer feedback analysis tool, AC Ideas Ultimate ideas management app allows you to enhance your products and services based on real customer needs and preferences, leading to increased customer retention and loyalty. And as your business evolves and grows, AC Ideas Ultimate ensures that you have a scalable solution that can keep up with your changing needs.
How AC Ideas Ultimate helps with product development and service improvements
Idea generation. With AC Ideas Ultimate, you can unlock the power of your customers, employees, and partners to drive ongoing improvements in your products and services. By implementing this app to your Experience Cloud site, you can gather valuable insights, feedback and ideas that can contribute to the enhancement of your offerings.
Idea evaluation. Utilizing AC Ideas Ultimate, you can evaluate and analyze the ideas and feedback received. The app offers functionality for organizing and categorizing suggestions, making it easier to identify trends and prioritize the most impactful ideas.
Streamlined idea management. The application streamlines the entire idea management process, making it easier to track, analyze, and implement ideas. With features like zone-based ideation, customizable reports, and Kanban view support, you can organize and manage ideas efficiently, ensuring nothing falls through the cracks.
Chatter support. The application acts as a central hub for collaboration, enabling discussions and interactions around ideas. It fosters engagement and encourages active participation, empowering your team, customers or partners to contribute their expertise and perspectives.
Cases related ideas. This AC Ideas Ultimate feature enables a seamless transition from customer support cases to actionable ideas. It ensures that valuable feedback received through cases is not lost but rather transformed into potential improvements.
Opportunities related ideas. When ideas are linked to opportunities, it enables you to align product and service improvements with specific sales opportunities. This customer-centric approach ensures that your enhancements are closely tied to the needs and requirements of potential customers. It increases the likelihood of delivering solutions that resonate with your target market.
Seamless integration. AC Ideas Ultimate seamlessly integrates with your existing Salesforce ecosystem, ensuring data consistency and security. It simplifies the management of ideas and feedback, making it easy to track progress, prioritize initiatives, and monitor the impact of implemented improvements.
Idea Management Strategies for Business Innovation and Efficiency
A systematic approach for managing ideas can skyrocket the business innovation process, helping with efficiency and growth. Read our blog to discover our best tips on how to implement a successful idea management strategy.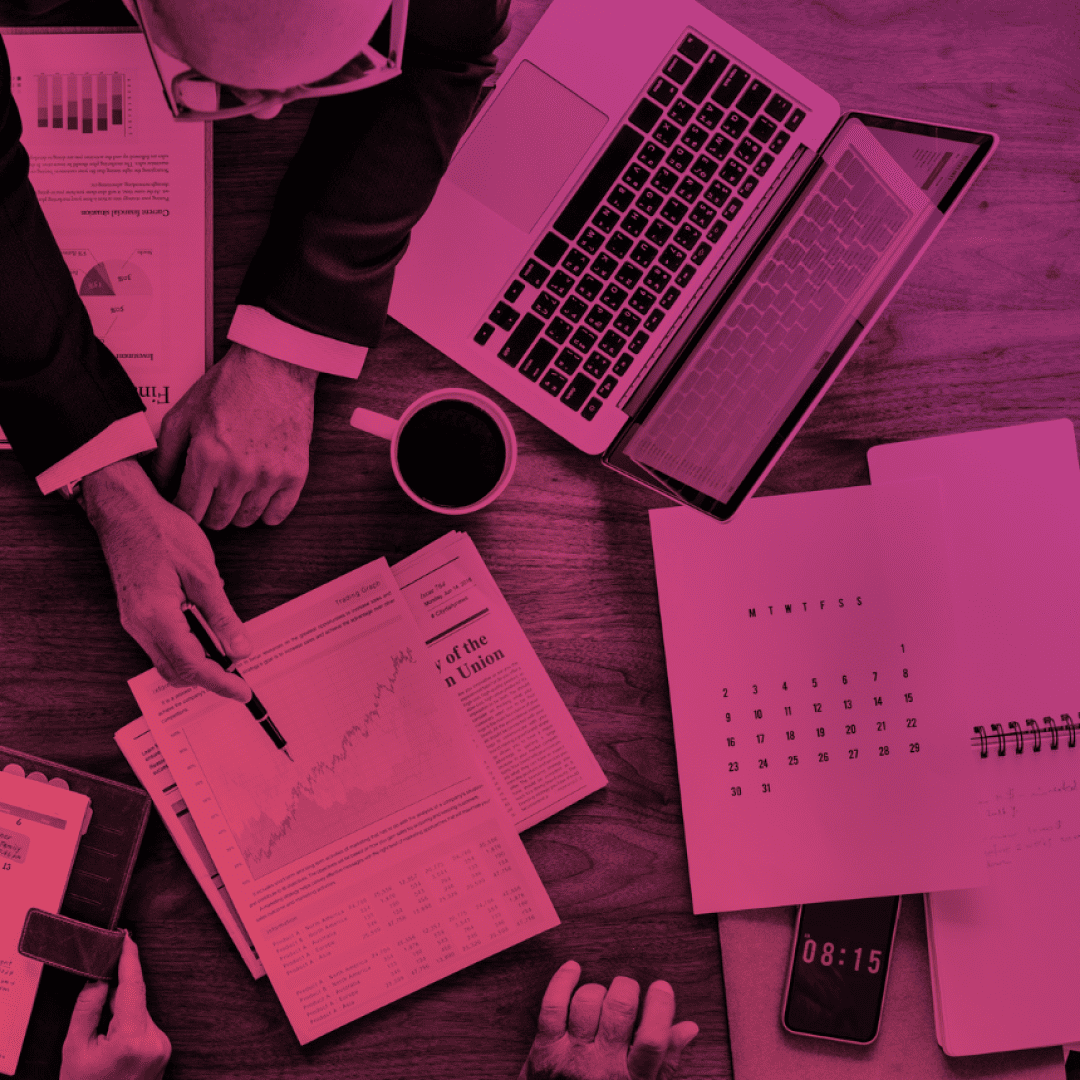 Conclusion
If you're an organization looking to set up a great ideation process for a product or service innovation on your Experience Cloud site, AC Ideas Ultimate is the way to go. By tapping into the collective intelligence of your stakeholders, you can constantly improve, make your customers happier, and grow your business sustainably. It's all about harnessing those brilliant ideas and insights to keep evolving and staying ahead in the game. With AC Ideas Ultimate, you'll have the power to drive continuous improvement, enhance customer satisfaction, and achieve long-term success.
Need assistance with the Salesforce Experience Cloud integration? As a trusted SI Salesforce partner, Advanced Community is here for you. Feel free to reach out with any questions or concerns. Click the "Read customer stories" button and discover how we assist our customers in achieving success across a wide range of industries. Whether they utilize Salesforce for nonprofits, manufacturing, IT/high tech, healthcare, or other sectors, our products and services have helped them thrive.
Tag cloud