Why Should You Move Your Data to Salesforce from Other CRM Platforms?
Technological progress and active digital transformation make modern companies look for innovative ways to organize their business operations, automate repetitive processes, and strengthen their web presence.
It's now time to upgrade from obsolete technologies to newer and innovative ones. Keep reading to learn about the benefits of migrating to Salesforce and get tips on making your jump successful.
What is Salesforce CRM?
Salesforce is a powerful customer relationship management (CRM) solution. It is packed with smart optimizing features and marketing automation solutions to help improve your business processes, sell smarter, grow faster, and provide exceptional customer service.
Uniting marketing, sales, commerce, and customer service tools under one roof, Salesforce is becoming the best product for companies looking for a comprehensive cloud-based solution to run their business. It's full of outstanding CRM features, like content management, automation tools, analytics, sales and service management solutions, collaboration and customer engagement tools, and many more…
Why Do More and More Businesses Switch to Salesforce?
Every year, the number of companies migrating away from premise-based systems onto Salesforce.com is constantly growing. Today, Salesforce is widely adopted by organizations of different sizes and industries. Providing enhanced features that accelerate growth, SFDC is great for big and small to mid-sized companies.
Millions worldwide use Salesforce to manage interactions with existing and potential customers, connect and collaborate with partners, build smart marketing and sales strategies, enhance client management, as well as learn and generate growth. Extremely popular among membership organizations and non-profits, it is also used for fundraising, charities, and volunteer management in Salesforce. Learn more about using Salesforce for non-profit organizations in our article.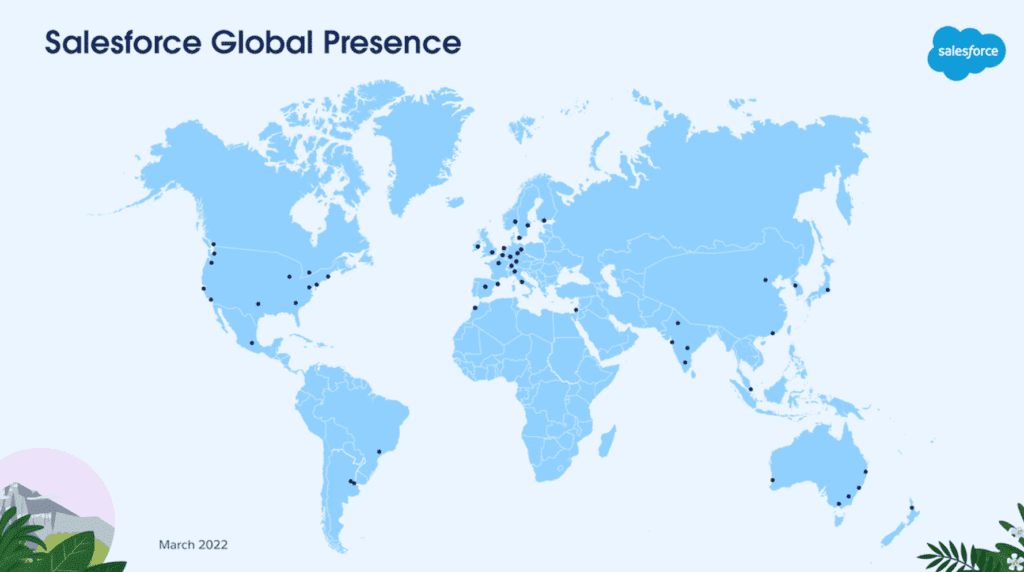 7 Reasons Why You Should Consider Migration to Salesforce CRM
Why choose Salesforce? If you're asking, you probably need more than your current CRM system and are looking for something new, innovative, and packed with smart features to help you grow and scale faster. This is where Salesforce comes in.
Salesforce has completely changed the idea of the traditional CRM system. It merged all the features of a traditional CRM with a bunch of new unique tools and capabilities, offering its users much more than ever before.
Salesforce is your best choice if you're looking for:
Flexibility. As a cloud-based platform, Salesforce allows its users to work from anywhere, anytime, and on any device with an internet connection.
Data centralization. Built on the Customer 360 concept, Salesforce gathers customer data from every step of their journey into a single database. Having a holistic view of each user and their history with your organization, you will better understand them, their needs, and their preferences to deliver the service they love.
Automation. Salesforce offers a bunch of automation tools to save time and resources. Use Approvals, Process Builder, Workflow, and other tools to automate repetitive processes, optimize workload and boost productivity.
Seamless integration. Enhance the capabilities of your Salesforce by using ready third-party apps from AppExchange. These solutions are specifically designed to work in Salesforce, ensuring smooth performance, seamless automated instant data synchronization, and enhanced security.
Enhanced productivity. Salesforce offers all the necessary tools to eliminate manual data entry, automate repetitive and time-consuming tasks, making the sales pipeline more efficient, enhancing collaboration between departments, and ensuring sales rep productivity.
Sophisticated cloud infrastructure. As a Software as a Service (SaaS), Platform as a Service (PaaS) and Infrastructure as Service (IaaS) solution, Salesforce offers an excellent cloud-based infrastructure for users and developers to do their job effectively.
Enhanced security. When talking about safety, no one place is better protected than Salesforce. It utilizes the best security technologies ensuring enhanced protection of your data.
10 Useful Tips on Salesforce Data Migration
If you're about to start your data migration process in Salesforce, you may have wondered how to carry out this complicated and responsible process. How do you move thousands of users and millions of posts, reputation points, likes, followers, hashtags, comments, groups, images and files you have accumulated over the years?
We've created a collection of best practices, solutions and tips so you can avoid crucial and costly mistakes when implementing your Salesforce data migration strategy, making your transition as smooth and simple as possible.
The preparation process. Thorough and comprehensive planning is crucial to ensuring a successful rollout. The starting point of your Salesforce implementation journey should be analyzing your day-to-day business processes to shape your goals and define progress expectations. Remember to evaluate possible risks and weak points. It's always a good idea to perform SWOT (Strengths, Weaknesses, Opportunities, and Threats) analysis to develop strategic planning for the future.
The best implementation strategy for your business. At this point, it's necessary to choose the best implementation strategy and define clear Salesforce data migration steps, taking into account your specific business needs. It helps to choose the right Salesforce data migration tool, such as Data Loader which can move up to 5 million records. We recommend you contact us if you need to load more than 5 million records.
Data migration plan with a completion timeline. A migration plan with a particular completion timeline facilitates the execution of a strategic plan, helps organize the work that needs to be done, and helps determine when to complete your transfer to Salesforce. Follow your plan and timeline, but be bold and adjust it when needed.
Prepare your CRM data for migration. Evaluate your data and define what you want to move to Salesforce. We suggest migrating only essential data and not spending time and resources on moving data that has not been used in the past, nor would be used in the future. Make sure you back up cleaned data before transferring it to keep it safe in case something goes wrong.
Data implementation workbook. This document aims to provide detailed guidance for data import in Salesforce. Add every step to take to ensure nothing is forgotten or left behind during the migration.
Data accuracy testing after migration. No matter how smooth the migration goes, it's always a good idea to perform a post-migration check. Pay special attention to data loss, duplicates, data corruption, or semantics errors.
Error documentation. Make sure you document all the errors that occur while transferring data from your legacy system to Salesforce. Having them at your fingertips helps you to react quickly to avoid big problems after the migration is completed.
User adoption. Prepare your team to work in a new environment. Ensure they are willing and comfortable with the new system. Note that Salesforce offers a great platform for learning – Trailhead. By completing trails, your team will become more confident with the system and the tools it offers to adapt easily to changes.
Complaints from internal users. Lack of adoption and knowledge can turn into a costly undertaking. Listen to your team members and support them in overcoming the problems and difficulties when adapting the system.
Leave it to the professionals. Let our experts carry out the implementation process for you for seamless, painless Salesforce integration. We can handle any common migration issues that arise when moving from your legacy system. Advanced Communities is here to help you get through the migration process without stress. Please contact us for additional information.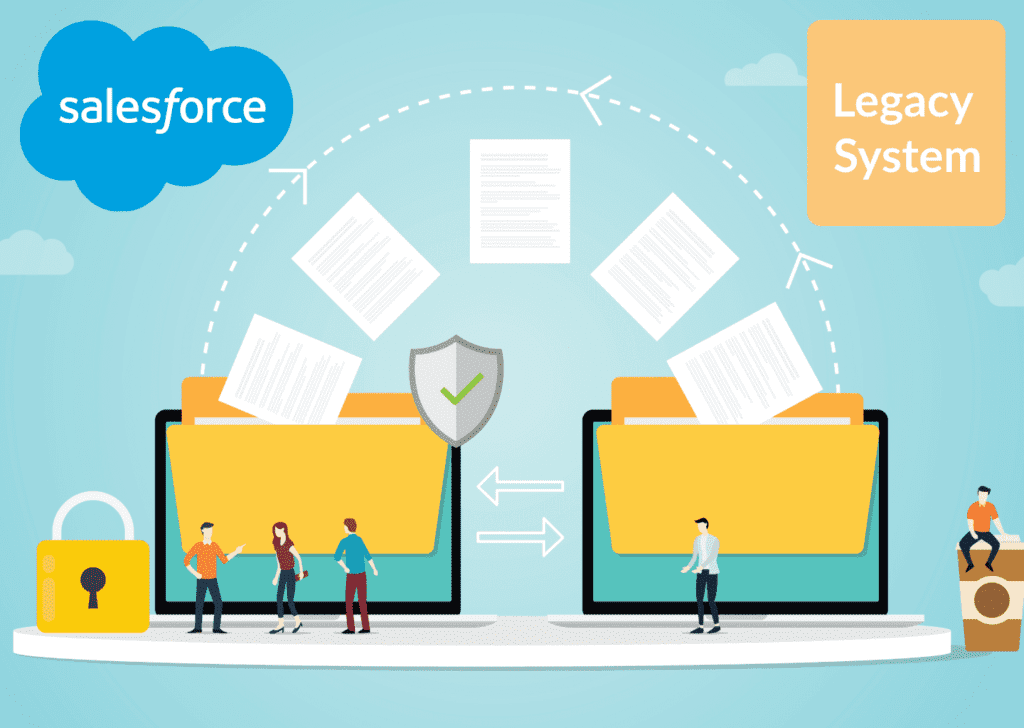 How can Advanced Communities Help?
Advanced Communities is a team of experts specializing in building engaging experiences on Salesforce, providing consulting services, and delivering comprehensive solutions for your Experience Cloud sites.
We've accumulated years of experience moving our clients' data to Salesforce and are happy to help you with Salesforce implementation or Salesforce data migration services. Feel free to reach out and book a full demo of our components, or ask for a professional Salesforce implementation consultation.
Tag cloud