Multi-purpose, simple yet powerful, Member and Volunteer Management app, native to Salesforce.
AC Members Directory is a comprehensive solution to manage and collaborate with community members.
Popular Features
Find local members
using geolocation

Segment members
using zones

Find the right people
with custom filters

Flexible Sorting
Get to know all the benefits of the most popular Salesforce app for Members and Volunteers Management!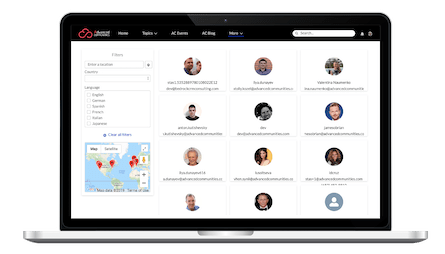 Get the best Salesforce native Member Management app.
Create, update and edit members' information

in your database.

Facilitate interaction

between members.
Help members to

find each other

.
Coordinate various

marketing activities

.
Can be used for

Salesforce Members

and

Volunteers Management.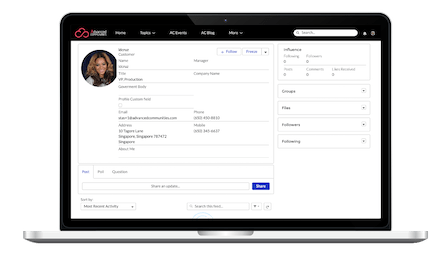 Communication has never been easier!
Communicate

with members

by email, social media, telephone

or

posts.

Deliver personalised

textual or visual

content.

Track members interests and activity

to provide relevant services.

Control members displayed

on the community with the

Select Profiles option.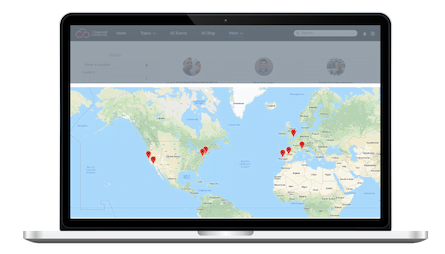 And even more functionality for advanced analytics:
Use

members

database for analytics

.
Modify, add and manage member information fields using

Custom Field Set.

Create

members

targeted groups by key criteria

(location, age, industry, etc.) using flexible filtering.

Create Zones

to display different groups of members and set up different options for each zone.

AC Members Directory for Salesforce Community Cloud by Advanced Communities is a vital software for companies and non-profit organisations of all sizes that provides member and volunteer management functionality on Community Cloud. The application is intended to track, manage and collaborate with community members. Moreover, AC Members Directory is an effective Volunteer Management integrated with Salesforce which is designed for managing donors and volunteers within Salesforce. AC Members Directory can be especially useful for Non-profits which may be using Salesforce without NPSP because it provides tool for Donors and Volunteers Management. The app is native to Salesforce and allows charity organisations to manage their volunteers on Community Cloud by campaign.
Get AC Members Directory and start successfully using Salesforce for volunteer management today!
Get in touch
If you want to have a conversation about anything related to Community Cloud or see demos of our free components and learn how to maximize the value of community to your business.