iCIMS
Human resources (HR) technology
Holmdel, NJ, USA
1,400 employees
iCIMS is a leading cloud-based talent acquisition software company that helps businesses find, attract, and hire the right talent to drive their success. Its headquarters are in New Jersey in the US with a global workforce of 1400. The company provides a comprehensive suite of talent acquisition solutions that streamline the entire recruitment process, from sourcing candidates and managing resumes to conducting interviews and onboarding new hires.
Challenges
iCIMS faced several challenges that included the need to improve the UI/UX of their customer community, difficulty in updating pages on the site due to excessive HTML usage, and the desire to enhance their knowledge base's functionality while still being cost-effective. iCIMS turned to Advanced Communities for help due to our expertise in Salesforce and experience in delivering successful projects. 
Solution
Advanced Communities proposed a solution that included developing a new user-friendly design for the customer community, adding more out of the box Salesforce components, and enhancing the functionality of iCIMS knowledge base with the help of custom logic. 
What was done:
Improved UI/UX. Our team created a beautiful customer community for iCIMS, significantly improving the UI/UX of the site. 
Implemented Salesforce CMS. We added CMS, an out-of-the-box Salesforce component, which allowed iCIMS to make updates to their pages without having to rely on developers, saving them time and money.
Enhanced the UX for the knowledge base cost-effectively by creating additional custom logic, including custom "Subscribe," "Favorite," and "Print" buttons, a custom "My favorite articles" page, and the ability to subscribe to article categories.
Configured a forum with the help of Salesforce's out-of-the-box feature – Questions & Answers. We also implemented custom logic to provide more functionality than Salesforce offers out-of-the-box.
Configured Recently Viewed page which resulted in improved the usability and convenience of the website and enhanced the user experience.
Created user guides. Advanced Communities created comprehensive user guides to help iCIMS team members manage content in Salesforce without the help of developers or Salesforce specialists. 
Results
Our solution proved to be highly successful in meeting iCIMS' specific needs and requirements. The key benefits that iCIMS experienced as a result of our collaboration include:
• iCIMS got an aesthetically pleasing and easy-to-use community that led to a rise in user engagement and satisfaction, and ultimately improved the performance of their website.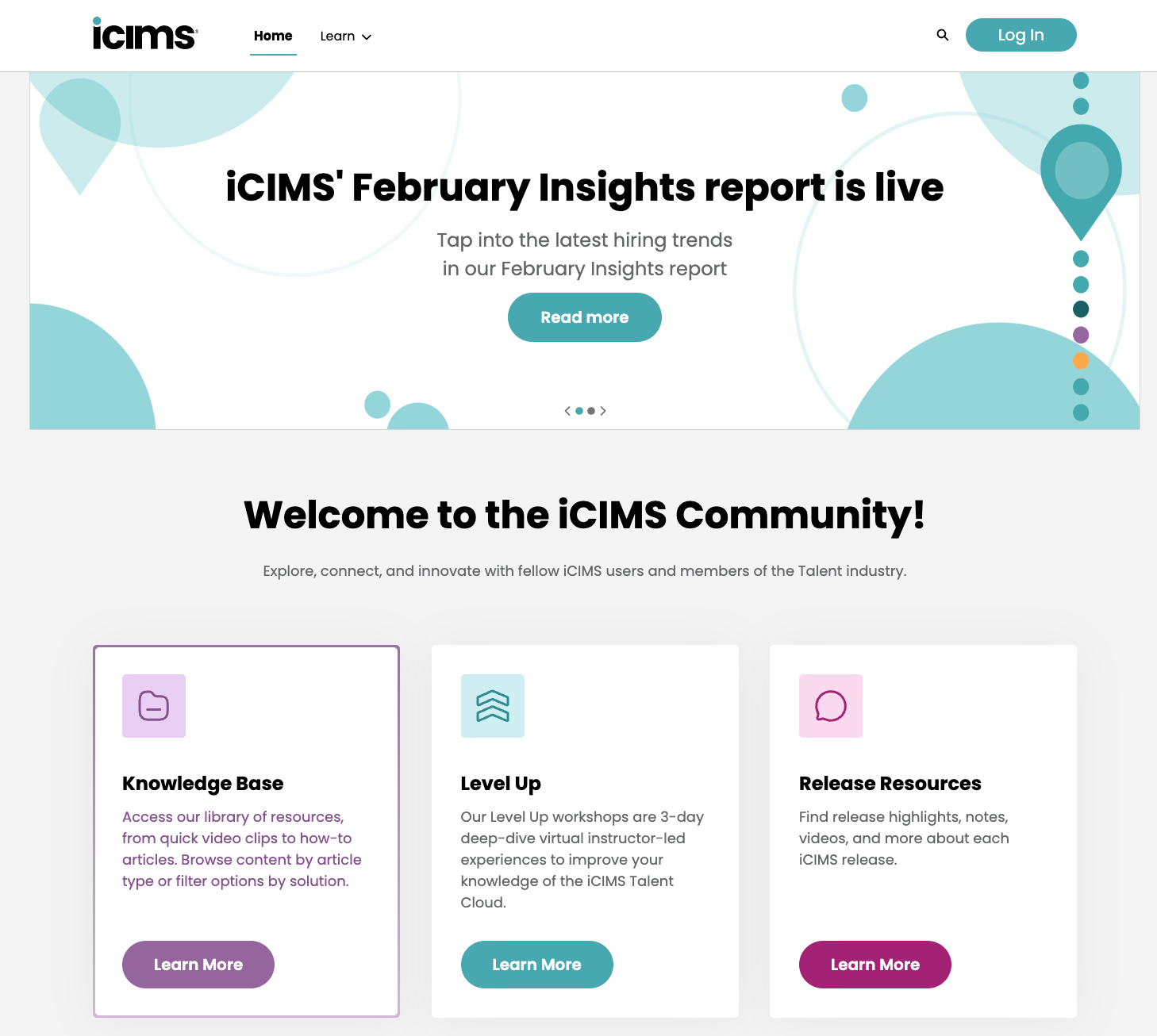 • With the help of the guide provided by Advanced Communities, iCIMS team members can now change page layouts, add or remove sections, adjust photos, images or content themselves directly in Salesforce Experience Builder or Salesforce CMS without needing to contact developers.
• Thanks to the custom buttons, iCIMS site users can now print particular articles, subscribe to some articles and get updates on any changes that happened to those articles. They can also see all subscribed articles in one place as well as subscribe to article categories.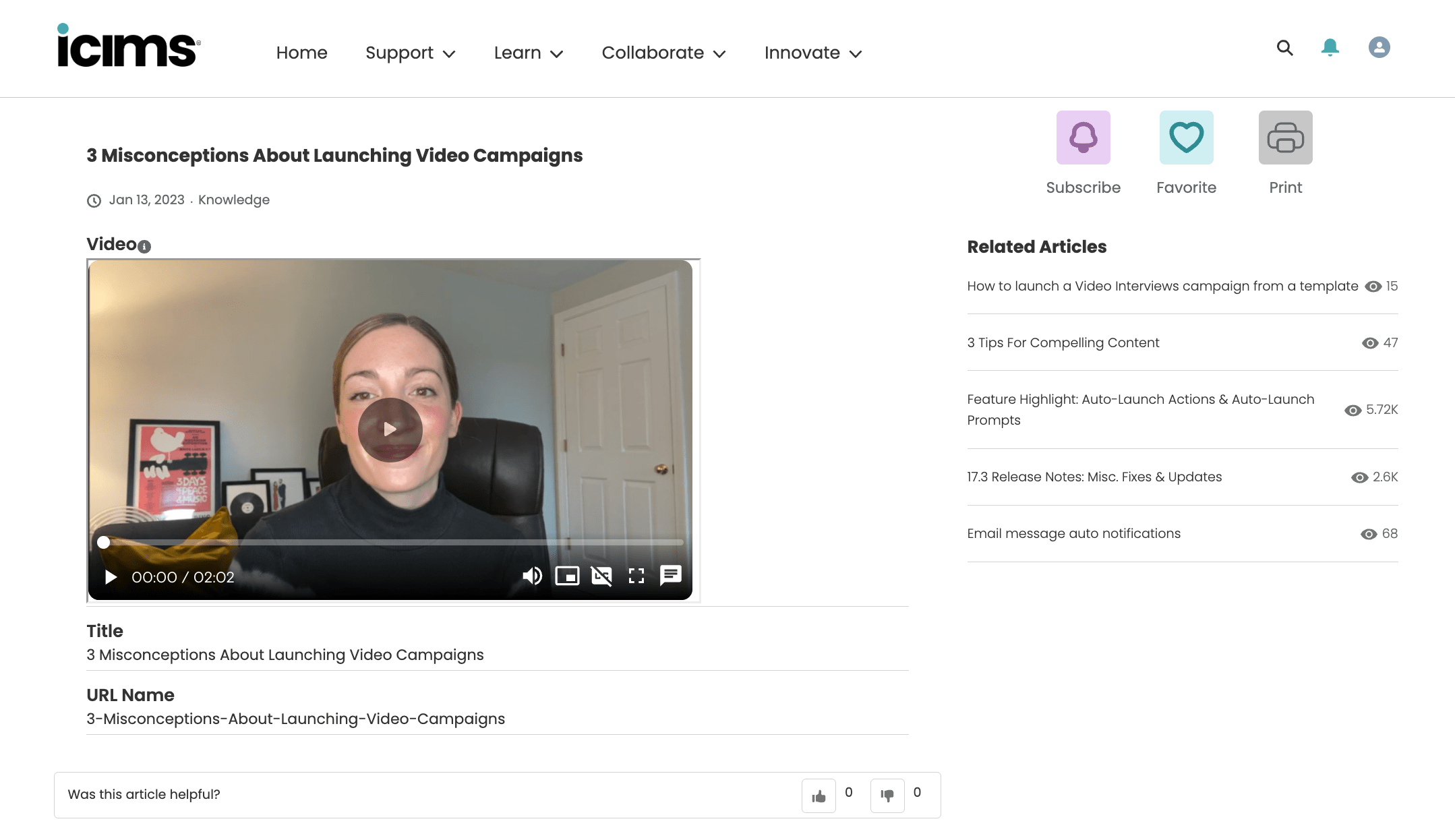 • Through the incorporation of custom logic to the site forum, site users were granted to post questions, get answers they need, like posts of each other, and follow particular posts.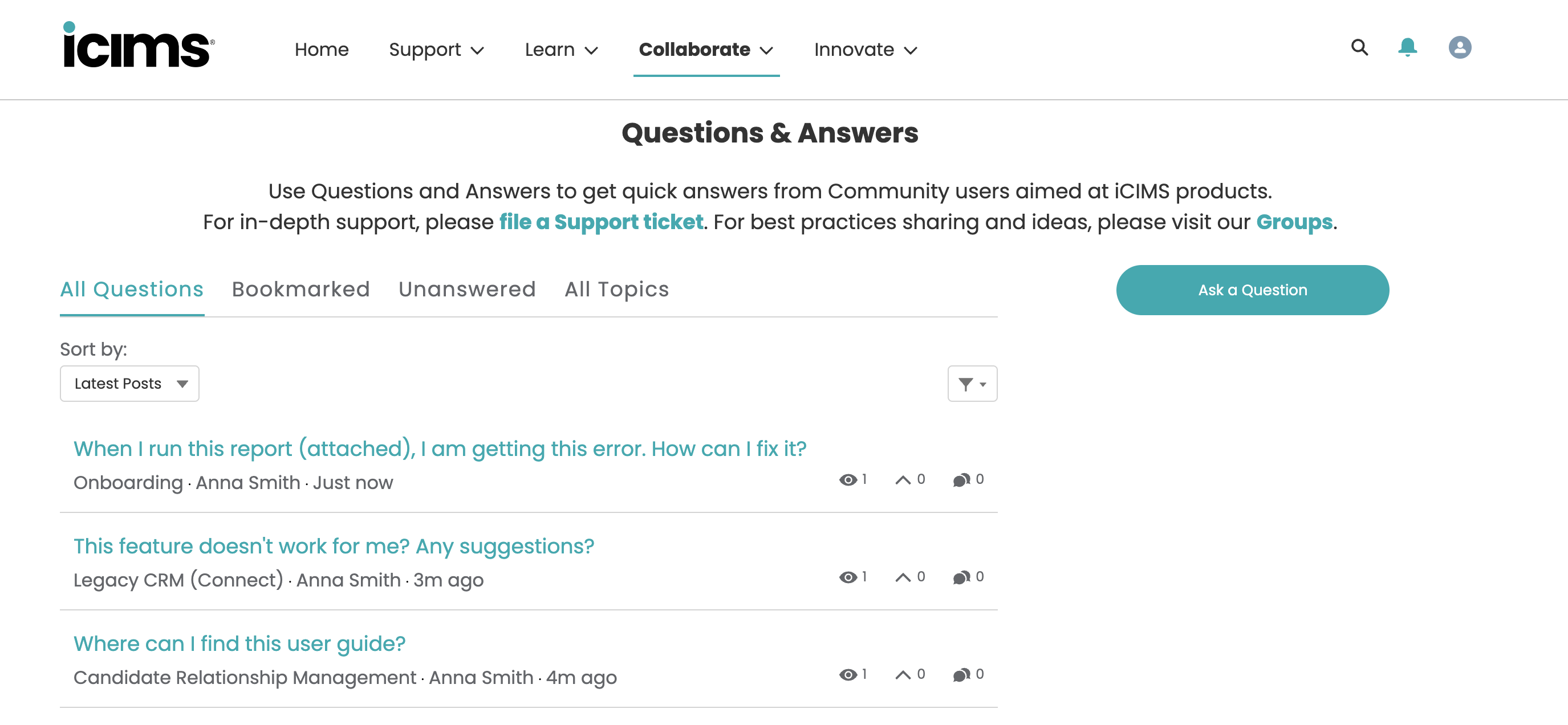 • Users can now go to the Recently Viewed page to see all pages recently visited on the site which can save users time and effort in trying to find pages that they may have previously accessed, but can no longer recall how to navigate to. 
And here's what iCIMS said about our performance: 
"I can not speak highly enough about Advanced Communities. The level of expertise, the quality of work, the constant open lines of communication – I truly have never worked with such a strong consultant before. I am beyond appreciative of not only the community that was created, but also the knowledge that was shared. I feel confident that our team will have what we need in terms of training and documentation to continue to maintain this community moving forward, which is a testimony to this incredible team."
Kimberly Hosking
Senior Manager, Community & Strategic Programs, iCIMS
Learn more about Advanced Communities:
Visit AC Consulting Services page on the Salesforce AppExchange.
How Can We Help You?
Over the years we've accumulated a wealth of experience working with Salesforce Experience Cloud, helping businesses and nonprofits connect with customers, partners, members, donors, volunteers, students, and alumni. We can help you with any kind of Experience Cloud engagement, and share our expertise and best practices to help you maximize your investment. We look forward to speaking with you!
Trusted by great companies
We help our customers succeed with Salesforce and Experience Cloud