Track and manage bugs with a new AC Known Issues component
Track and manage bugs with a new AC Known Issues component
We face large and small issues and problems every day and everywhere: in a code, soft, or just in our daily life. Sometimes we can sort them out rather quickly and other times we spend days trying to find out what went wrong and it drives us crazy.

But, in fact, the issues and bugs we meet are helping us and our creations to become better!

The AC team decided to take care of the time you spend on support and troubleshooting and your clients' satisfaction by providing you with a new bug-tracking application for community cloud.

Welcome new AC Known Issues component for Community Cloud!
AC Known Issues is a bug-tracking application that keeps track of reported software bugs and also allows you to prioritize them for your development team. Its main purpose is to provide a clear overview of development requests, known issues, improvements, and their state. You can also use a bug-tracking system to generate reports on programmers' productivity at fixing bugs.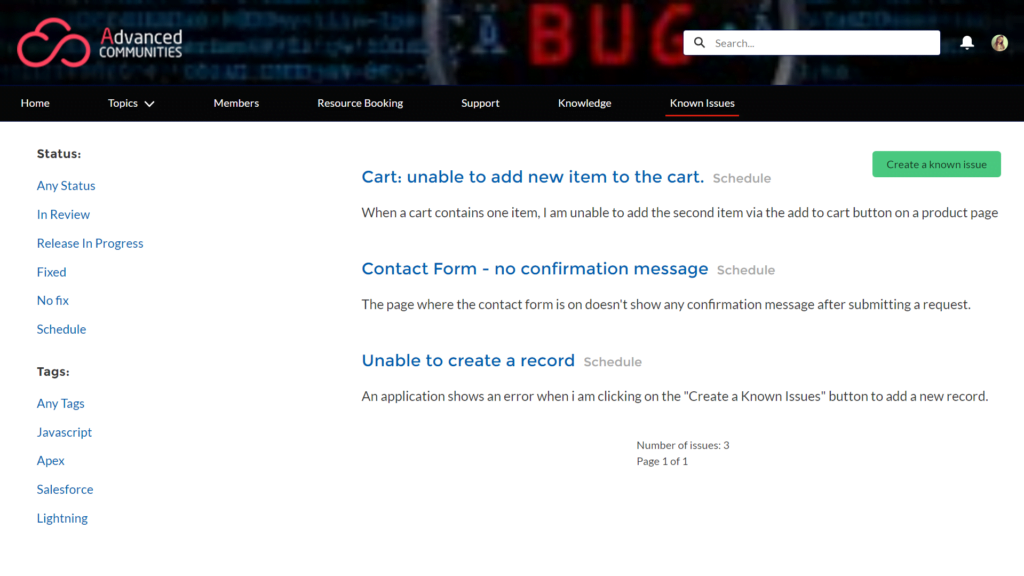 Provide clear and systematic information about issues using AC Known Issues:
Give a clear name and a brief description of a bug
Give the details on how to reproduce a bug
Create and assign statuses to track the life cycle of a bug and report on its state for end-users
Add and use tags for easy search and filtering on issues
Provide a solution or workaround for an issue
Add any additional information using custom fields
Use draft mode to be able to check and edit issue info before making it public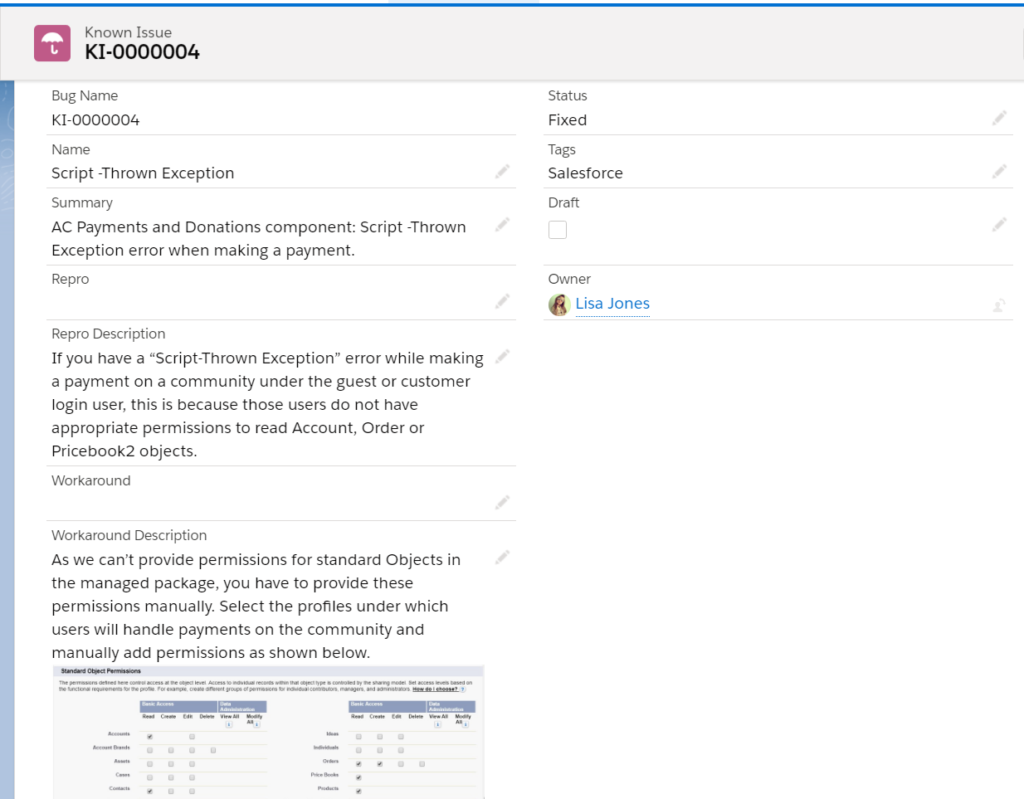 You can also customize optional settings that help you create your perfect bug-tracking system, reduce time to identify and correct errors, and increase support effectiveness.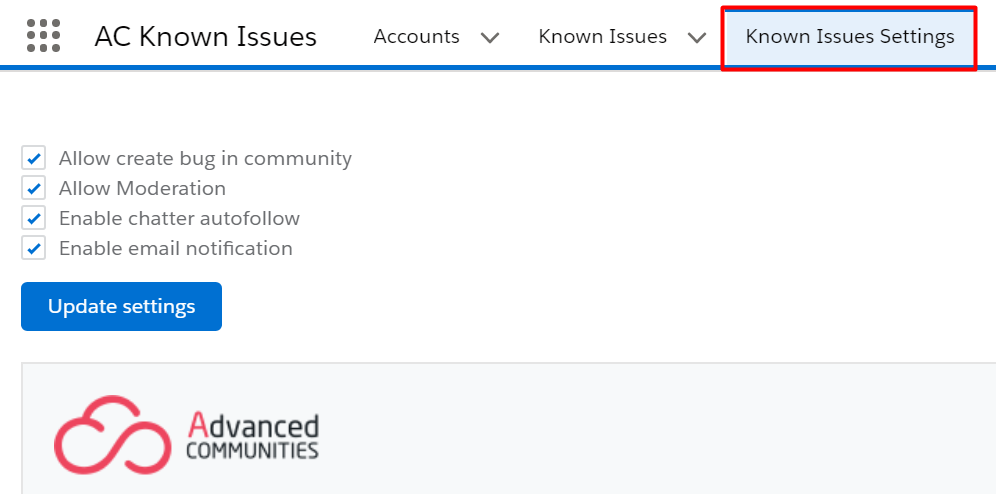 Let community members help you and report on the known issues and bugs directly from the community.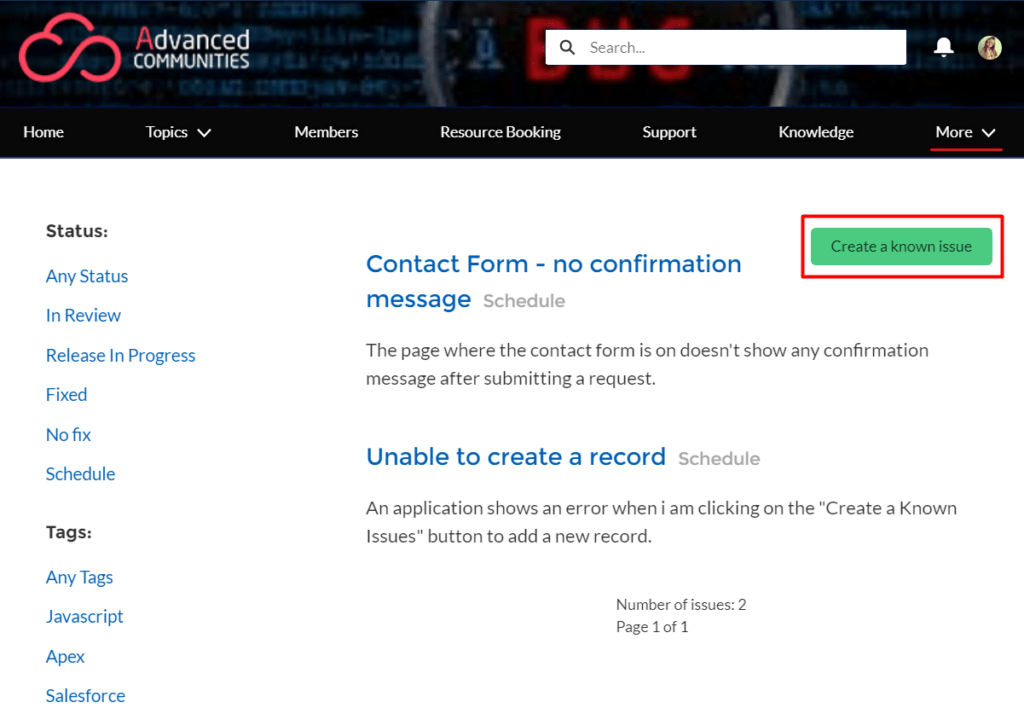 If you allow end-users to enter bug reports, it is almost necessary to use moderation. Enable moderation for Known Issues component and each newly-reported issue will be sent to moderation and will not be displayed on the community.

When a new bug is detected, it is very important to know how many of your customers are affected to understand the bug severity. Enable chatter auto-follow feature and let community members follow the issue that affects them. This will help you to prioritize your resources and to deal with the most critical bugs first.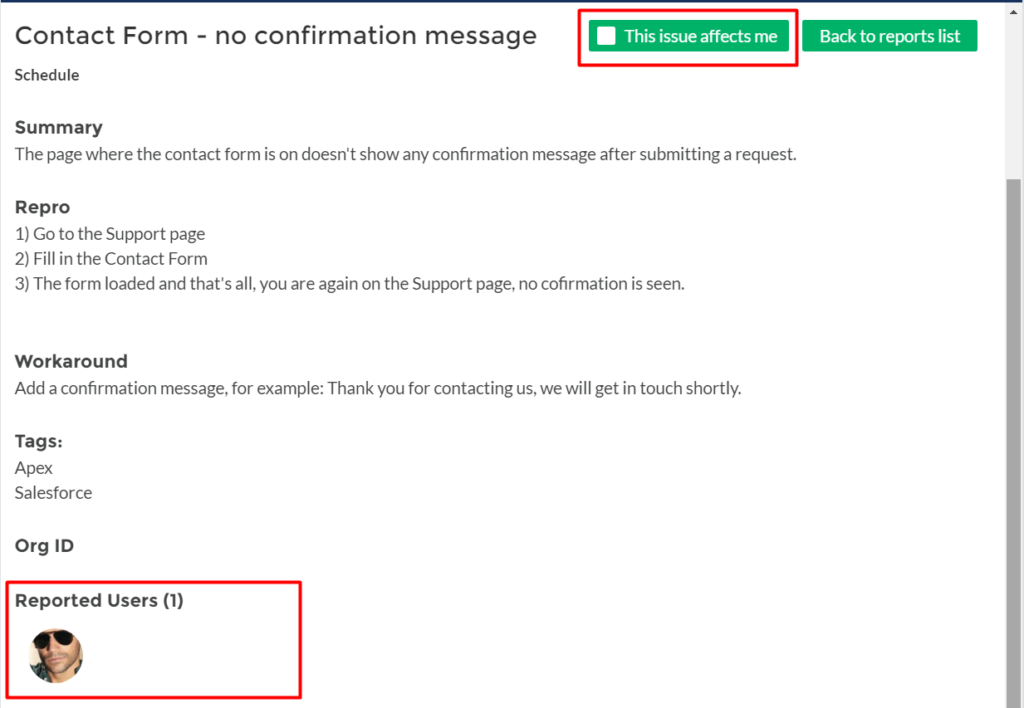 You can also enable email notification to notify community members about the status change for issues that they follow.

Track and manage bugs easily with AC Known Issues component for Community Cloud by Advanced Communities.