Essential Things to Think About Before Setting Up a Member Portal on Experience Cloud
Most associations and member organizations that use Salesforce as a CRM system eventually consider creating an online membership portal on the Experience Cloud because it's the best way to centralize all membership management in one place. If your organization is among them, then this article is for you. We'll guide you through the essential initial considerations you need to keep in mind before you start setting up your member portal in Salesforce. These insights will assist you in creating a membership site that truly meets the needs of both your organization and your member community, helping you maximize the benefits of your membership management.
Understanding Experience Cloud member portals
Experience Cloud is a Salesforce DXP platform that allows for building full-fledged portals connected to Salesforce data for various business needs, including PRM partner portals, customer service portals, online communities, member portals, and more. With Experience Cloud, you can create sites easily and quickly by using its pre-built templates and customizing them using the drag-and-drop functionality of the Experience Builder – a no-code tool used for building sites on Experience Cloud.
Membership site platforms built on Experience Cloud serve as spaces where members can access information, collaborate, donate, subscribe to events, and interact with each other and the membership company. Out of the box, Experience Cloud doesn't provide enough functionality to meet most membership organizations' needs for efficient membership management in Salesforce. However, Experience Cloud is a flexible platform that allows easy customization with the help of third-party applications that enhance the out-of-the-box capabilities of the platform. That's where AC MemberSmart membership management software comes into play. AC MemberSmart was specifically designed for associations and member organizations to help them organize efficient membership management on their Experience Cloud member portals. With features like Member Directory, Job Board, Events, E-Commerce, Payments & Donations, it helps in creating a dedicated and interactive space for members to network, share resources, access exclusive content, register for events, and participate in fundraising and discussions – everything both members and member organizations need for success.
More information about our ultimate nonprofit membership management software AC MemberSmart below.
Key factors for a successful member portal deployment in Salesforce
When it comes to launching a member portal in Salesforce, a few things can make or break it. Before you start setting up your portal, there are some essential questions that need answers to make sure everything goes smoothly. These important things to think about will be your roadmap to a successful launch of your site.
Define your needs and goals
Think about your member organization. How many members do you have? Are your members organizations or individuals, or both? What value do you provide to your members? What's the main idea behind creating a member portal? What goals do you want to achieve with it?
Answering these questions will help you understand your organization and its needs, allowing you to create an experience that truly resonates with your goals and your audience.
Transition to Salesforce
Do you currently use Salesforce, or are you planning to transition to Salesforce? If you haven't used Salesforce before and are now considering the move to centralize all member management in one place, you'll need to import data into Salesforce from the external platforms you used previously. This migration process may take a significant amount of time, and sometimes things might not go as planned. The best solution here is to leave the migration work to professionals like Advanced Communities. We have extensive experience in migrating to Salesforce from various external platforms and are well-versed in every aspect of this process.
Customer Story
Explore how we helped Greenpeace streamline their work processes by merging their five regional Experience Cloud sites into one international space and handling all the content migration work.
read now
Design and customization
As you proceed with your member portal project, consider whether the development team should handle design to match your brand and website or if you plan to provide your own designs. Evaluate your portal requirements and necessary assets, and don't worry if you don't have them, as a good implementation partner can assist. To streamline the process, share a complete list of the required community pages and their features with the development team. It's also important to provide wireframes, mockups, designs, and any existing user stories or process flow documentation (of course, if you have them).
Security measures
For your member site setup, you have a few options: you can make it completely private, mostly open to the public, or have a mix where some pages are public, and others are for logged-in users only. If the latter is your preference, please share the specific pages and access details with the development team.
The implementation partner may also ask about the Salesforce Experience Cloud licenses you currently have – whether it's Customer Community, Customer Community Plus, Nonprofit Experience Cloud licenses. Make sure you have this information in place.
User experience
Do you expect that all users have the same access and the same user experience or different types of users have access to specific data or areas of the community? If so, think about each user type and what they should or should not be able to access in the community. In case you want to provide a different experience for different types of users, think about using Salesforce Experience Cloud personalization capabilities. This way, different groups of users will see only relevant content on the site specifically tailored to their interests.
5 Challenges Faced by Member Organizations And How AC MemberSmart Can Help
In addition to an effective membership engagement strategy, every membership organization requires a robust system to manage its members and deliver the desired experience. In this article, we will explore five common challenges faced by member organizations and introduce a solution that effectively addresses them all.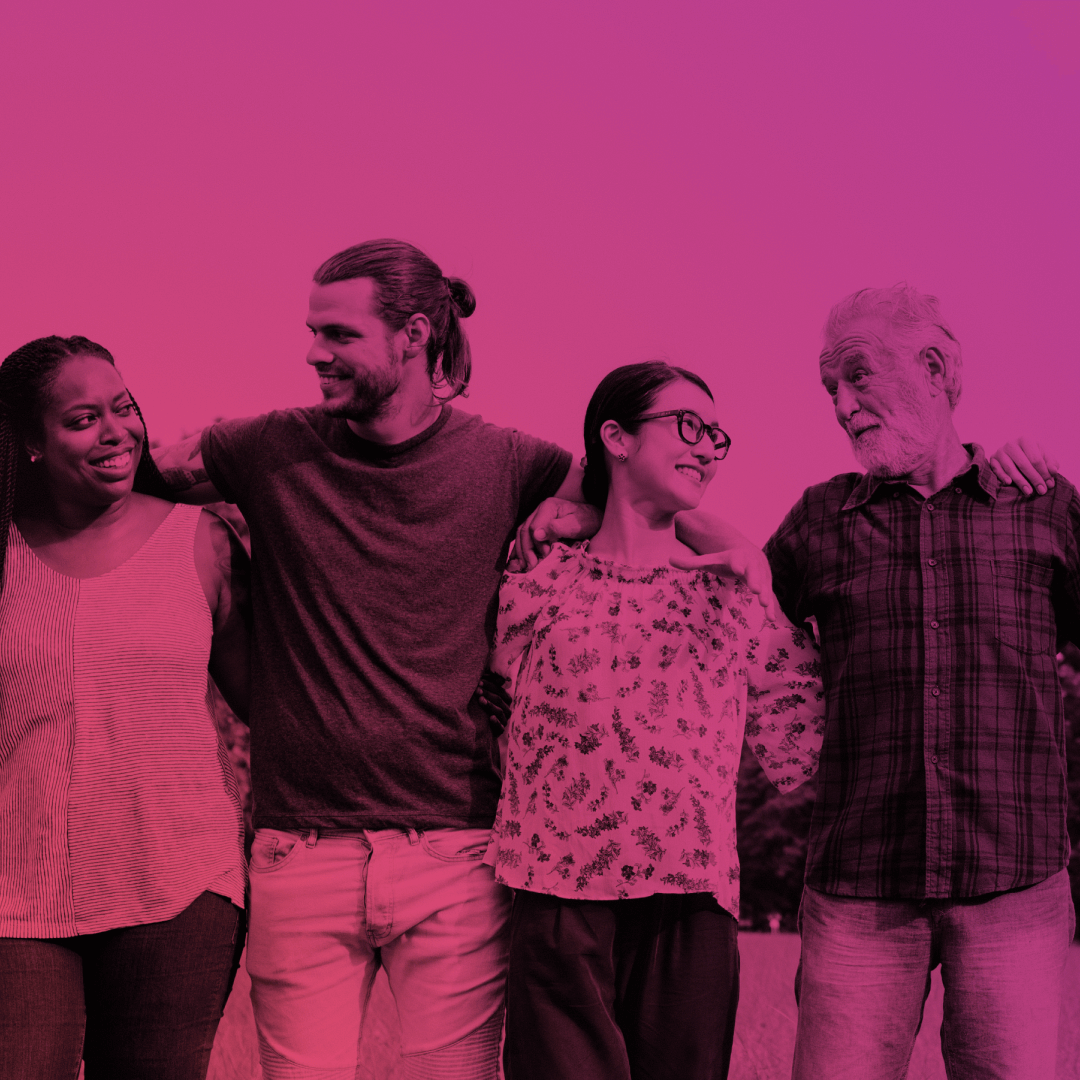 Member registration process
There are a few common ways:
They sign up on the portal by themselves
You add them manually
They apply for membership, and your admins approve/deny every registration.
Or you'd prefer something else?
You may also be interested in having a member admin users that manage other users in their account.
Social functionality
Are you planning to use the social features in the community, such as Chatter feed, Topics, and Chatter groups? It's essential to consider all the social features you want to implement in advance and share the list of all the groups you'd like to have on your member portal with the development team.
Gamification
Do you want to use gamification features like leaderboards, statuses, reputation points, badges, and missions? These features let members earn points or badges by sharing knowledge, helping others, and collaborating. If you want to encourage engagement and motivate members to interact with your portal regularly, gamification is the way to go.
Access to files or Salesforce Libraries
Do you need access to files or Salesforce Libraries? Keep in mind that Libraries offer more features and control but require Customer Community Plus or Partner Community licenses. You can find your community license type in Salesforce by heading to Setup > Company Information.
Event management
If you're considering an event management system for your portal, think about the events you host and their ticket prices. If you plan to organize various events, both virtual and in-person with different pricing packages, and need a robust system to simplify the whole process, from registration and ticketing to marketing and post-event analysis, then AC Events Enterprise, a Salesforce-native event management solution, is your top pick.
Member/Organization Directory functionality
Do you want a Member Directory on your site so that users can connect with each other? And do you need an Organization Directory to help users find a list of organizations, whether they're members or partners? These features will help you increase member engagement and facilitate effective interactions among members and partners, whether related to donations, charities, or NGO properties.
Job Board
The Job Board is a fantastic tool for volunteering and more. With this feature, you can post job offers or volunteer opportunities directly on your member portal. It makes it simple for members interested in volunteering to apply for these opportunities and for you to find supporters for your mission.
Blog/News
If you want to share updates, news, and informative content with your members, keeping them informed about important initiatives, events, or resources, then consider adding a Blog/News functionality to your membership site.
Mobile Publisher
Do you need a mobile app for your community? Experience Cloud works on web browsers, both on computers and mobile devices, but if you want a mobile app experience, you can consider using Mobile Publisher, a product by Salesforce that offers this feature (requires Salesforce licensing).
Memberships/subscriptions management in Salesforce
For the implementation team it's important to understand how you manage subscriptions in your organization, and what pricing and payment options for members you offer.
Keep in mind the following:
Do you offer different membership packages, like Standard and Premium, and what sets them apart?
How do members pay – is it a one-time yearly payment, monthly, or quarterly?
Is the membership period based on the payment date or follows a specific calendar period, like from January 1st to December 31st?
Which payment methods should be available for members, such as debit/credit cards, ACH, Direct Debit, Google Pay, PayPal, checks, or others?
Are you currently using or planning to use a particular payment gateway like Stripe, Authorize.net, or Adyen?
Note!
Please note, most of the functionality listed in this guide is included in AC MemberSmart membership management app! Contact our team to request a demo and see all these features in action!
How Advanced Communities can help
Choosing the right expert in Salesforce Experience Cloud is crucial for setting up your membership management system smoothly. Your integration partner should be open to discussions and ready to answer all your questions in detail. When you work with Advanced Communities, you can trust that we listen to your concerns and understand your needs.
We can schedule a one-hour session to cover all the details and guide you through the entire process of implementing your member portal and organizing your Salesforce membership management. Contact us today!
Subscribe to our Newsletter
Receive regular updates on our latest blog posts, news, and exclusive content!