Joining Forces for Success: Introducing Our New Sales Engineer, Director with a Wealth of Experience in Salesforce!
We are thrilled to introduce our new Sales Engineer, Director, Kevin!
With an impressive background as a Solutions Architect in Salesforce and a passion for delivering excellence for various verticals across the enterprise and commercial markets, Kevin brings a wealth of experience and knowledge to our team. His expertise in Salesforce will undoubtedly play a vital role in driving success for our customers and achieving our business objectives. To help us get to know Kevin better, we asked him a series of questions about his experience, approach to problem-solving, and thoughts on the future of Salesforce. Here's what he had to say:
Tell us about yourself and your past career experience.
Before joining Advanced Communities, I was a Salesforce Experience Cloud Specialist responsible for supporting the communication, media and high-tech vertical across the enterprise and commercial markets. In this role, I served as a trusted advisor helping customers achieve success and accelerate their return on investment with Salesforce, specifically customer and partner experiences.
I spent a majority of my 12-year career at Salesforce in customer success roles. As a Success Architect, I led the implementation of customer projects across multiple domains. Served as a co-author of the Salesforce Experience Cloud Consultant Certification Exam and helped innovate new customer repeatable service offerings to ensure accelerated enterprise customer adoption and digital transformation at a global scale. I have helped businesses of all sizes and industries optimize their Salesforce experience, streamline their customer experiences, and achieve their business outcomes and goals.
I am a resident of Charlotte, North Carolina. My wife and I love the outdoors and the surrounding Charlotte area. I recently took up snow skiing as a winter hobby, and we love exploring the beaches in the summertime. We also stay active in the local community and are regular volunteers in a local non-profit.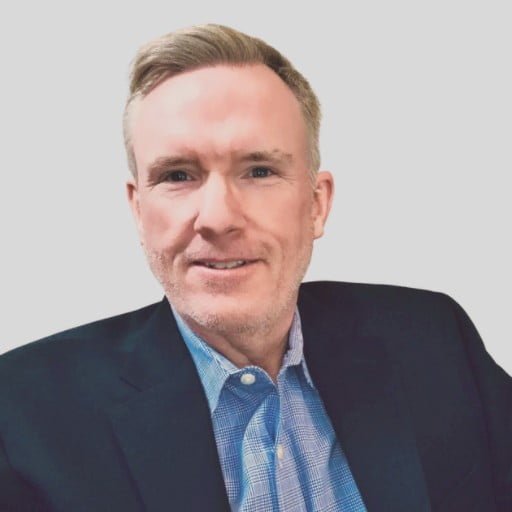 Kevin Dwyer
Sales Engineer, Director, Advanced Communities
What inspired you to pursue a career in Salesforce?
What excited me about Salesforce was their focus on customer success. When I joined Salesforce in 2010, I would often talk with customers on the success planning methodology or the 7 domains of success. I enjoyed talking with customers on how to set up their Salesforce program for success. All of these principles are still key factors to a successful implementation (Vision & Strategy, Business Outcomes, Governance, Processes, Technology & Data, Roadmap and Adoption).
What drove you in your career as a Solutions Architect?
I enjoy guiding customers to the best solutions, educating them on the benefits of the Salesforce ecosystem, and the power of the platform.
How do you approach customer discovery when working with Salesforce?
I like to approach discovery by using a framework to best understand the customers goals. I believe customer discovery and education is done throughout the entire sales process. The framework I use when speaking to customers about their customer or partner experiences is similar to a customer journey map. The first meeting is deep discovery, goals & objectives, use cases, key roles, and existing tech stack. At the highest level, I like to start with a good understanding of the problem/opportunity we are trying to solve. Identify the key personas and what's getting in the way, or could be improved to meet their needs. Then document the key stages and interactions along the journey. Once the "on-stage" journey is defined, I start filling in the key features and capabilities to shape the solution. All of this will help gain a better understanding of the project and maintain alignment with the key stakeholders. This template,
Community Management Canvas helps identify those key areas to ensure long-term success.
How Can Salesforce Experience Cloud Help You to Grow Your Business?
For all businesses, there is often a moment in their development process when they reach a certain point and get stuck. This very moment can be crucial for business growth. If you are decisive enough to turn this stagnation into something bigger and more powerful. It's time for fresh ideas as well as new approaches, or directions.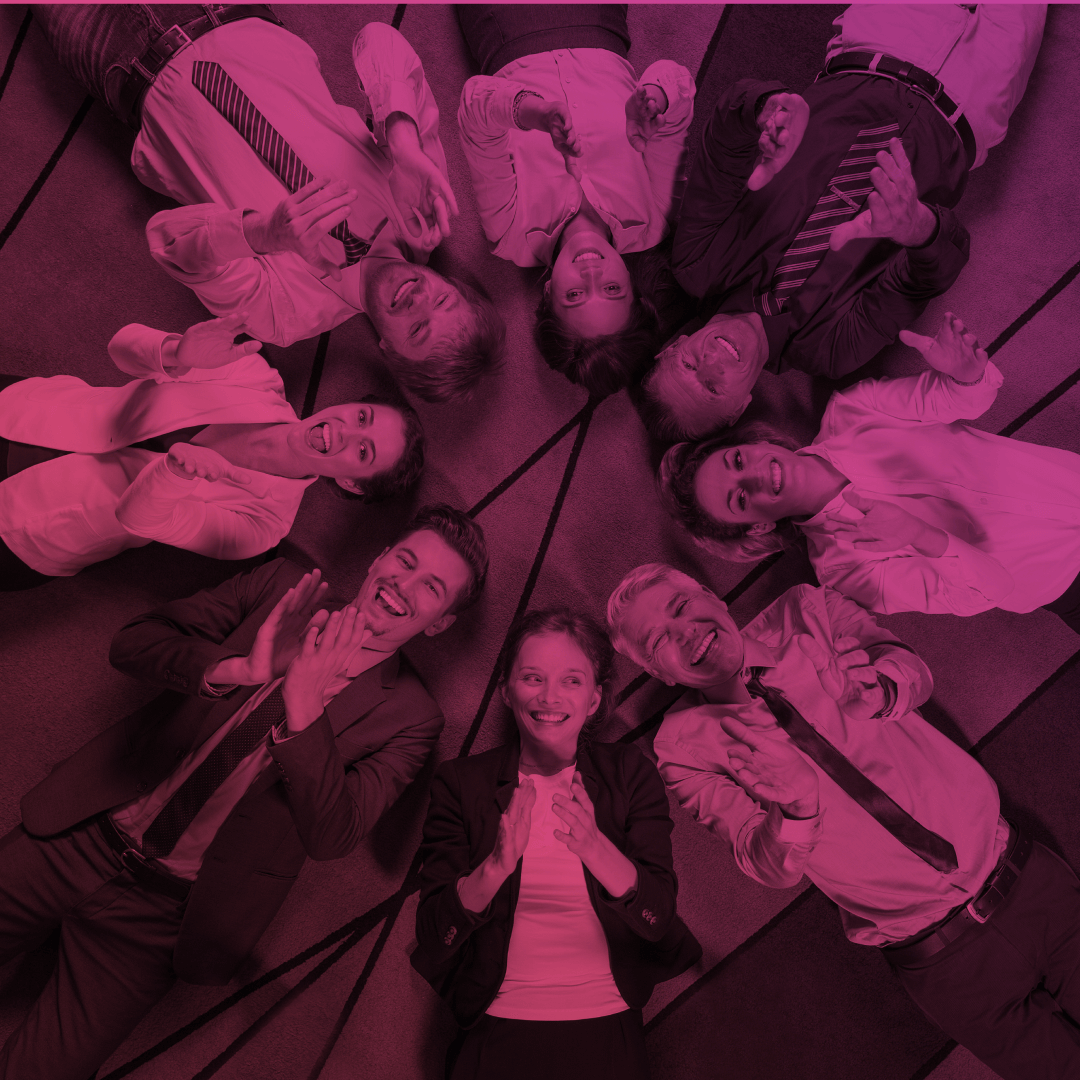 Can you give an example of a complex project you handled, and the strategies you used to overcome challenges to support the sales team?
While working as a Solution Architect I was assigned to a large transactional-based company with a highly complex custom Salesforce solution. I was faced with a big challenge to understand the root cause of some system errors. Business users were unable to run critical business reports, often time outs, long running or error out. These errors would interrupt the customer's business, cause them frustration, and loss of trust in performance.
I saw the opportunity to use my ability to dive into the problem head-first, and carefully and patiently work through the entire situation until the right solution is found. I kept track of the various pieces and considered multiple solutions at the same time. I tried to understand both the technical aspects of the problem and the people-related issues.
To address the situation, I took the following steps. I researched the problem by collecting all the information from previous support cases and history. I then interviewed other members of the team who were previously engaged. Once I had the background, I set up a meeting with the customer to understand how it was impacting their business and to pinpoint the business process where it was taking place. I then reviewed the issue with technical engineers and product specialists.
I was then able to better recognize the problem of many users creating similar, very complex reports to run their departments. The lack of governance around who can create reports. Consistent row lock errors were occurring when multiple queries were hitting the database.
I developed a plan by gathering long-running, complex customer reports and ran Splunk searches to pinpoint performance issues. With this data, I was able to understand similarities in long-running reports, which allowed me to create custom field Indexing on critical fields needed in reports. Lastly, lack of governance on report creation.
I then started working with the customer to document our get-well plan and implement governance around creating reports. I was able to discuss efficiencies in having the business run static business critical reports and created Splunk reports for the team to measure progress.
As a result of this plan, the customer noticed immediate relief and felt confident of the root cause and plan. I was able to build trust with the customer by owning the problem and resolution, plus we regained their confidence in the Salesforce Platform.
What do you think are the key skills needed to be successful as a Solutions Architect in the Salesforce ecosystem?
Everyone brings their personal experience and unique skills to every customer engagement. Here are just some skills that will help you be successful.
Having a good balance between technical, and business skills
Domain, Process, and Functional expertise for scale and sustainability
Guide companies through multi-cloud solutions
Differentiated customer experience
Understanding Implementation considerations
Best Practices from industry or personal experiences
Align product features to vision and goals
What advice would you give to anyone searching for a solution on top of Salesforce?
The first piece of advice is to make sure you have a solid strategy in place. This may require taking a step back and documenting the vision and goals you are trying to achieve. Additionally, line up an executive sponsor. Executive sponsors/stakeholders are critical for long-term success and signals to the organization that the solution is important.
How do you stay up-to-date with the latest developments and trends in Salesforce?
Continuing my Salesforce relationships and remaining plugged in to the releases, marketing messages and product roadmaps. I will also review other key software players in the space along with some thought leaders. Here are a couple:
What do you see as the future trends in Salesforce?
Customer experience is the new battleground – Tiffani Bova, The Future of Indirect Sales: Adapt or Get Left Behind. Being able to focus on creating amazing customer experiences is a huge opportunity for implementation partners. Personalization and AI-powered personalization will help power customer experiences.
As customers look to gain efficiencies they will look to how they can create or optimize their indirect sales channels. The Salesforce Partner Portal is a great place to manage all types of partners and create a frictionless experience. It's not just reseller use cases! We will continue to see many partner types and use cases, supplier, two-tier distribution, and partnering strategies around subscription/consumption models.
Could you share some of your favorite Salesforce resources (blogs, conferences, etc.) with us?
At Advanced Communities, there are endless opportunities to learn and contribute.
On a daily basis, I want to be getting work done that makes a difference, and Advanced Communities is a team of passionate and dedicated professionals that makes this possible.
What are you most excited about bringing to our team as Sales Engineer, Director?
I bring a unique combination of strengths, skills, and experience that I believe will complement the team.
Helping the team as we continue Improving customer experiences through our products and services and helping each other to develop and become more successful.
How do you see the future of Advanced Communities as a part of the Salesforce ecosystem?
I believe Advanced Communities is positioned well as the Experience Cloud experts. Strong portfolio of brands and complex projects, prebuilt products native to Salesforce and purpose-built to extend customer use cases. Strong expertise in design and being able to create amazing customer experiences.
Subscribe to our newsletter
Receive regular updates on our latest blog posts, news, and exclusive content!
Tag cloud