Major Update for AC Events Enterprise!
AC Events Enterprise is one of the most popular Salesforce native event management apps, covering the most basic to complex event management scenarios. It's very popular both with non-profits and commercial companies.
This time we've prepared a BIG update with many new features. Let's dive in!
New Modern Design
The Experience Site's User Interface has been updated, and it now appears more stylish.
Now it's easier for users to navigate between their online and offline events, register for events, and view the scheduled events.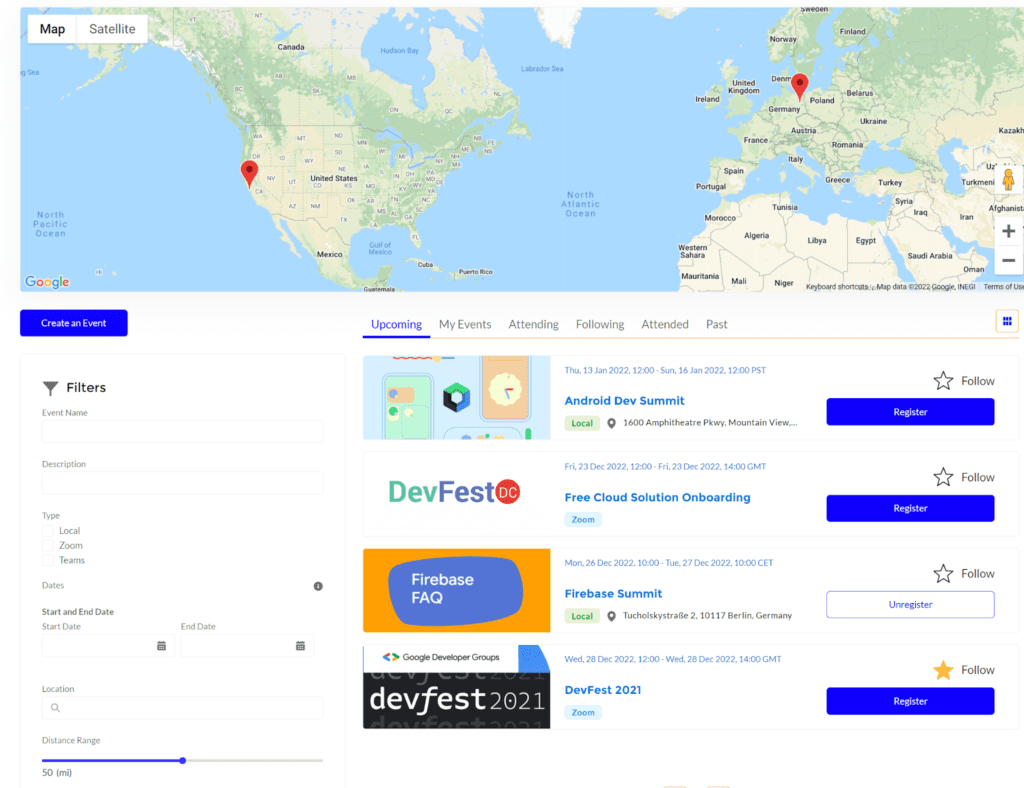 Easily get tickets with a QR code
Great news! Now registered attendees can receive tickets for Local events with QR codes.
That's so handy that you can have a ticket right on your smartphone and event controllers may scan the code and mark the participant as attended. You don't need to print it.
Introduce your sponsors!
Now you can display sponsors on the event page. With this new functionality, it's easy to attach sponsors' logos and site links to introduce users to companies or people involved in the event organising.
Now you can display who participates in your event
The Event Attendees component can be used on the Experience Site to display people who attend the event.
Now users can see the number of participants and check if their colleagues or partners are on the list.
A simple way of adding event questions and payments
Now you can implement any custom logic for the registration form and payment process.
It's possible to add any questions, picklists, or checkboxes to the registration form to collect all data you need from attendees.
Also, with a custom screen flow feature, you may integrate almost any payment provider to make the payment process comfortable for all participants.
Increase participants' engagement by synchronising them with other campaign members
Now you can enable the synchronisation of Event Participants with Campaign Members.
It can be automatic or manual synchronisation. With this new functionality, you can increase participants' engagement. In addition, it's possible to use it within Marketing Cloud or Pardot and communicate with participants by creating email campaigns for different segments.
For example, you can set up one campaign for those who registered but didn't come to the event and another campaign for those who attended the event.
Other New Features
– Any Event can be connected to Chatter Group or several groups.
– Users can cancel their registration from the Experience Site (for free packages).
– Events can be displayed in the timezone of the user's device locale.
– Also, we introduce forced picklist updates. If your AC Event Enterprise app version needs to update picklist values, you will receive a notification and link to Event Settings for the update.
– Event Questions can be asked for Waitlisting.
– Event Vouchers can be in percentage.
Our application is already popular among our customers thanks to its numerous advantages, but we are open to our clients' suggestions and are always happy to implement them in our product.
We hope this update will be helpful for you and you will enjoy all the benefits of the new features. Please stay up to date by following us on LinkedIn, Facebook, Twitter, and YouTube.