Manage Ideas in Lightning Experience!
Finally the wait is over! We have added Lightning Experience support for Ideas Management in our AdvancedCommunities.com Enterprise Ideas component! Now your admins can manage ideas from the Lightning Interface without switching to the Salesforce Classic.
Customize Ideas tab view in LEX Ideas Settings.
If you have multiple zones, define a zone for which ideas will be created.
Set number of items per page, default order of ideas and modify ideas list filter.

View, create and edit ideas from the Ideas tab!
Look through the posted ideas in the different zones in one click. Choose appropriate zone from the drop down list and see all ideas available for this zone.
Moderate new ideas easily by using "Edit" and "Delete" buttons. Search for any idea quickly with the help of the search bar and filters on the sidebar.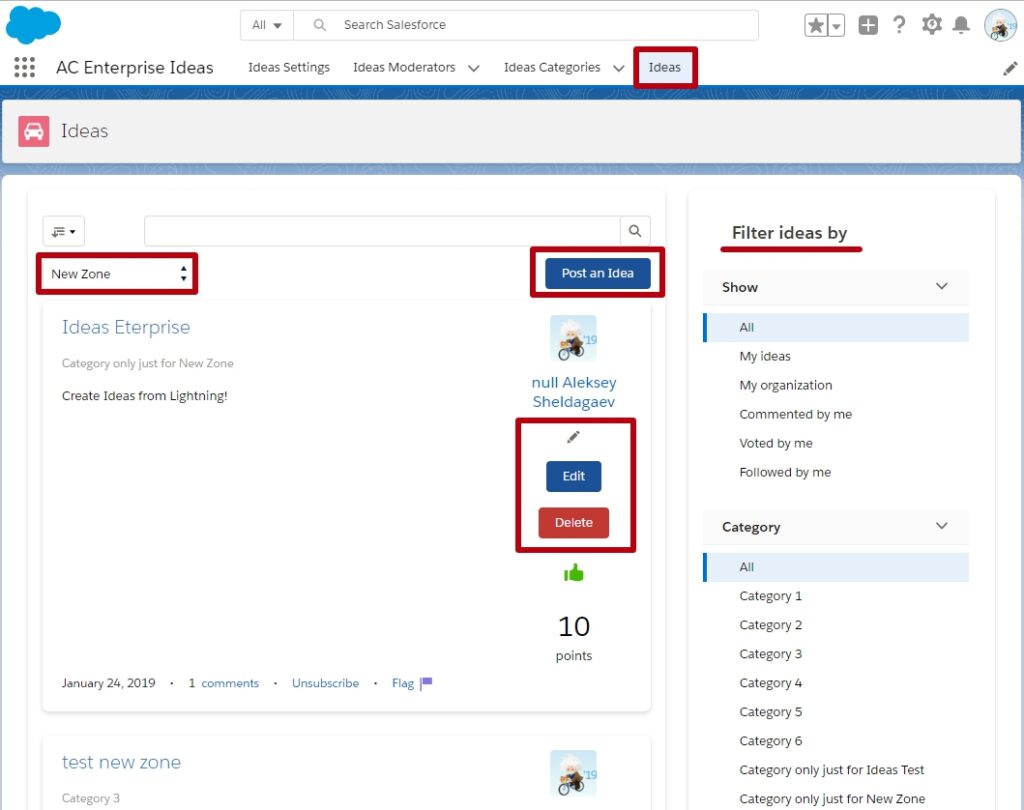 Get even more flexibility with our component and give an "Official Answer" to your community users ideas.


If you still do not use Ideas Enterprise component by AdvancedCommunities.com, get it now on the AppExchange.
Tag cloud