Beautiful and ascolutely indispensable Resource Booking app for managing rooms, devices and service appointment in one place
Native to Salesforce AC Resource Booking for Community Cloud comes with a range of fantastic features to help you build the perfect working environment for your business.
Key Features

Real time booking
and scheduling

Highly Customisable
Cancellation Period option

Timezone Support
Find out how these key features can benefit your community every day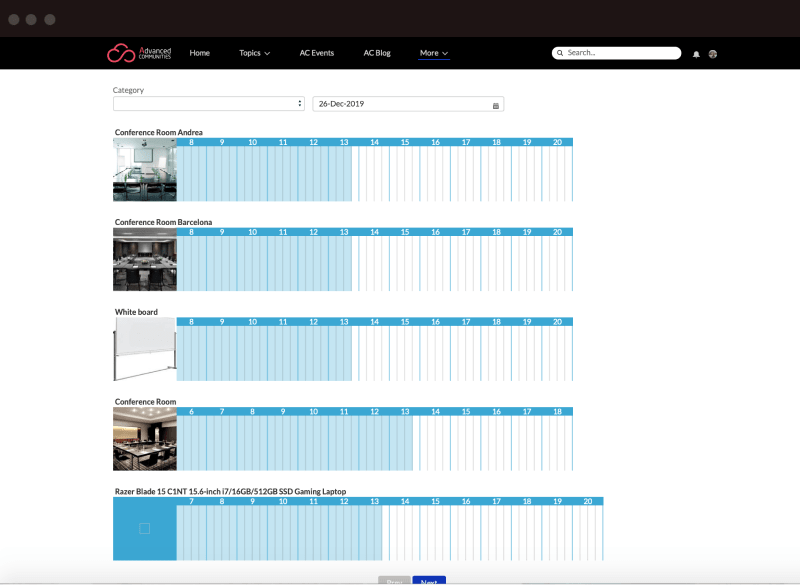 Get multi-purpose, easy-to-use Salesforce Appointment Booking Management.
Easily

set availability

and

book

any number of

resources.

Track

and

manage

all

reservations

in your database.

Online

reservations available

24/7.

Generate

resource utilisation

reports.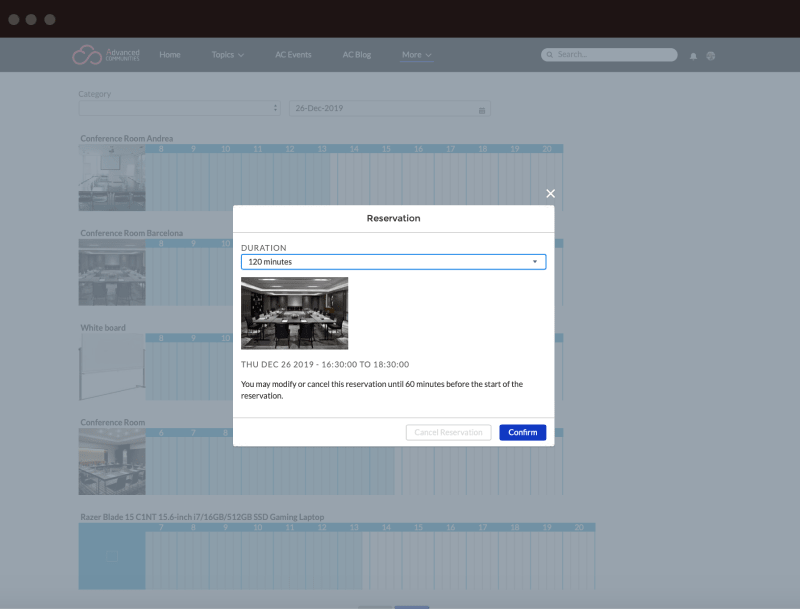 AC Resource Booking provides even more benefits for your organisation:
Streamline operations

and

eliminate double reservations

or loss of information.

Provide detailed information

on each

resource

, including photos and characteristics.

Present

any

product

or

service

group using

Customisable Categories.

Flexible availability

and

booking time management.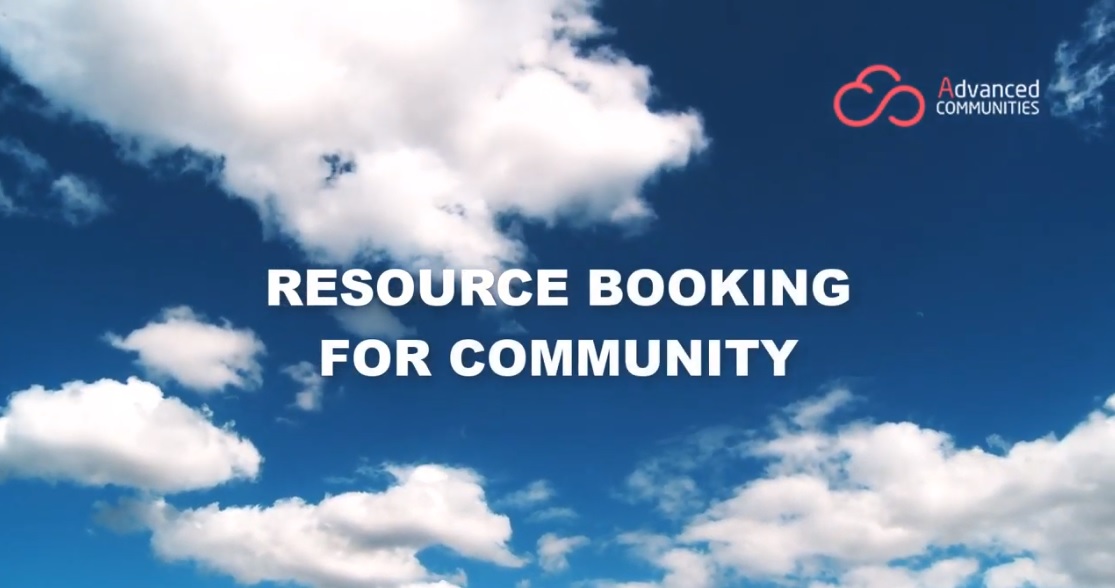 AC Resource Booking for Salesforce Experience Cloud (former Community Cloud) provides full information on your resource bookings, accepts online reservations, and optimises your expenses! Use your Salesforce Experience Cloud for managing rooms, devices and for booking appointments in one place. Enable your team to organise resources in the most effective way today!
Get in touch
If you want to have a conversation about anything related to Community Cloud or see demos of our free components and learn how to maximize the value of community to your business.