Community Cloud Consulting
Advanced Communities Consulting
Working across multiple industries, we've got a wealth of experience in building out, configuring and developing feature-rich and engaging Salesforce communities for employees, partners and customers, maximising value for our clients' businesses.
Sustainable Restaurant Association
Sustainable Restaurant Association (SRA) is a non-profit organisation which brings together restaurants that commit to comply with certain standards such as treating their staff fairly and getting their food from sustainable sources. SRA required a community as a way of bringing member restaurants together and as a communication channel that would allow them to share events, announcements and blog posts.
One of its main requirements was to run an annual survey of over 300 questions in order to evaluate the sustainability score of each restaurant and to provide a PDF report for each member. Community Cloud implemented by AdvancedCommunities.com provided an effective platform for collaboration and for running the survey.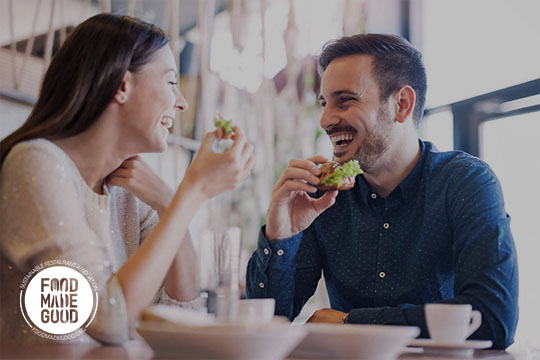 With our collection of more than 50 ready-made components, we can build a Community Cloud that will bring together all your employees. It will improve their productivity, reduce barriers and provide them with access to all relevant information within a single central location. Inviting your customers to share their ideas and experience with each other will make your community truly vibrant while the most active members will get recognised with reputation points, statuses and customizable badges. Community Cloud provides companies with a secure platform for their partners where they can share relevant information and at the same time keep some data private.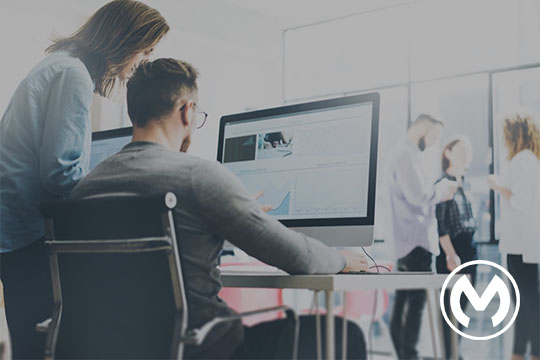 Mulesoft
Mulesoft (now Salesforce Integration Cloud), which is one of the world leading iPaaS providers, required an efficient way of getting feedback from its customers and understanding which features are the most required in its range of products. Its range of products includes Anypoint Platform, Dataloader, and Anypoint design center.
AdvancedCommunities.com Ideas component provides a tool for getting the most valuable kind of feedback: feedback from customers. Free Ideas component was selected by Mulesoft as the most reviewed and popular Community Cloud Component on AppExchange.
Currently our component provides a public ideas portal functionality for Mulesoft and helps it to understand the needs of its customers and to develop a roadmap for future developments.
Here at AdvancedCommunities.com, we help our clients to engage their audiences with beautiful branded portals, forums and sites. Our Design and UX team knows how to create custom Community Cloud templates to match your corporate branding guidelines and our top-rated Lightning Components provide additional features and functions to extend your community, providing you with a perfectly tailored Community experience. Our ready-made components are a great way for you to quickly improve your community and to add value to your business.
Help Center for BigCommerce
BigCommerce, one of the leading SAAS providers of e-commerce solutions, required a single sophisticated support portal for its customers where they would be able to access knowledge articles and videos as well as share ideas and ask questions.
The AdvancedCommunities.com team provided an innovative environment tailored for specific BigCommerce requirements. The newly-created portal provides integrated access to different support options, official documentation and the knowledge gathered from thousands of community discussions.
This community helped us to win a Salesforce Community Bolty award and has been praised by many Salesforce experts.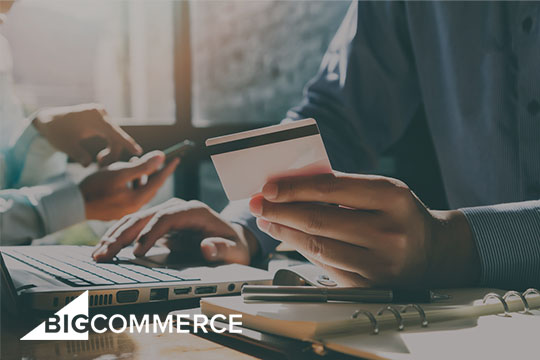 We have been in Community Cloud consulting since it was first announced and recently, we are seeing more and more clients switching from different social platforms to Salesforce Community Cloud. As a part of the Salesforce Community Cloud consulting and customisation services, we are often asked by our clients to migrate to communities from their legacy platforms. Our consultants provide migration services and have also produced comprehensive Community Migration guides.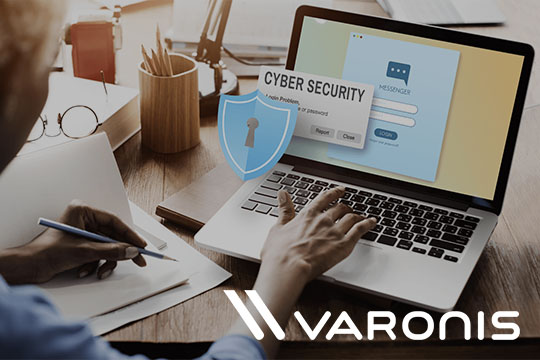 Varonis
Varonis is one of the leading US software security companies. It had been utilising the Jive platform for a few years and decided to move to Salesforce Community Cloud and to create communities for its partners, customers and employees.
Most of Jive features have appropriate equivalents on Community Cloud but, some of the features – such as events or blogs – required custom development. Having Events and Blog components and expertise in Community Cloud migrations made AdvancedCommunities.com an ideal candidate for Community Cloud implementation and migration from the Jive platform.
AdvancedCommunities.com is an award-winning boutique Salesforce Partner specializing in Community Cloud.
With over 30,000 installations, we are the biggest Community Cloud components provider on AppExchange.
Get in touch
If you want to have a conversation about anything related to Community Cloud or see demos of our free components and learn how to maximize the value of community to your business.