AC Knowledge Management Enterprise
The most powerful Knowledgebase Component for your Salesforce Community Cloud!
AC Knowledge Management Enterprise app, built native to Salesforce, takes knowledge management on community to the next level, preventing data silos and making it easier to find information.
Popular Features

Support for Data Category
and Article Type filters

Create Knowledge articles from Community

File attachments support

Advanced case deflection
Discover smart new features in the app you use every day
Install AC Knowledge Management Enterprise and manage effectively your Knowledgebase!
Make discovery and exploring of knowledge articles easier with the support for

Data Category and Article Type

filters.

Create Knowledge articles from Community

– allow your Customers and Community Champions to contribute to your Knowledgebase and to provide valuable content directly from the Community.

Improved search results

– better article search results with relevant articles on top and filtering by categories and article types.

File attachments support

– enrich your articles with attached files. We support article file attachments with a separate component.

Support both for thumbs and star article rating

– we support 5-start ratings for articles, so you have a better understanding of which articles are highly rated high by your users.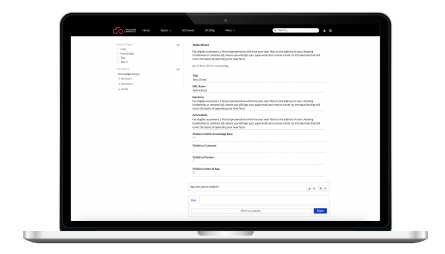 An ultimate Salesforce Knowledge Management app.
Advanced Case Deflection

– decrease the number of created cases by making your users see the Knowledge articles BEFORE they create new cases.

Case Deflections statistics

– we track the users who are coming to create cases, the articles they view and if they eventually open the case form or not. By doing this, we can give you valuable statistics about user behaviour and about which articles are valuable and which need to be improved.

Custom Article View

– have better control of how your articles look like on a community with our Article view component.

* Overcome Salesforce field size limits

– had enough of Salesforce field limit? We provide a work around so you can have articles as large as you need without any limits.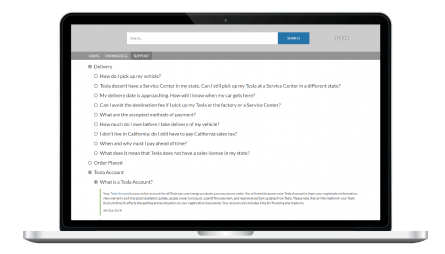 100% Salesforce native Lightning product.
* Articles Following functionality

– notify users by email about the new version of articles being published.

* Improved Design

– much neater interface of the component that provides better user experience.

* Advanced Search

– dramatically improve the quality of Knowledge articles and files search using Enterprise grade indexing engine and machine learning.

* Advanced Navigation

– allows users to navigate across, into, and back out from the different pieces of data within your Knowledge articles.

* Tribal Knowledge

– allows your customers to contribute to Knowledge, correct mistakes, update outdated content and collaborate with your team on improving the content.
Easy

Drag n' Drop

on your community.
* Coming soon

AC Knowledge Management Enterprise for Salesforce Community Cloud by Advanced Communities provides a wide range of benefitsthat are designed to get the best return from your company's data.
Get in touch
If you want to have a conversation about anything related to Community Cloud or see demos of our free components and learn how to maximize the value of community to your business.