AC Knowledge Management Enterprise
AC Knowledge Management Enterprise
The most powerful Knowledgebase Component for your Salesforce Community Cloud!
AC Knowledge Management Enterprise app, built native to Salesforce, takes knowledge management on community to the next level, preventing data silos and making it easier to find information.
Popular Features

Support for Data Category
and Article Type filters

Create Knowledge articles from Salesforce Community

File attachments support

Advanced case deflection
Discover smart new features in the app you use every day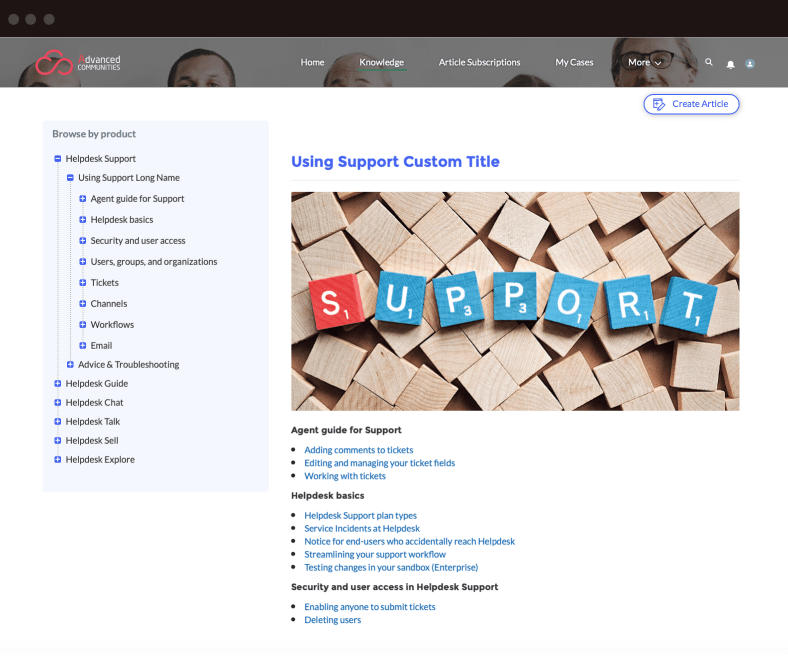 Install AC Knowledge Management Enterprise and manage effectively your Salesforce Knowledgebase!
Make discovery and exploring of knowledge articles easier with the support for

Data Category

and

Article Type

filters.

Create Knowledge articles from Community

– allow your Customers and Community Champions to contribute to your Knowledgebase and provide valuable content directly from the Community.

Standard navigation for filtering articles using data categories

– systemise your knowledge base and provide an easy way for users to find the relevant content via the filtering by data categories and articles type.

Advanced multi-category filtering

– choose several categories at once by selecting categories with checkboxes.

Sticky navigation for greater user experience when navigating

– while you are scrolling down even the longest articles, your Navigation Bar remain visible.

Flexible search and sorting system

– search for the best content easily with a "Most Relevant" sorting option for knowledge articles. Sort articles by date and by the most viewed.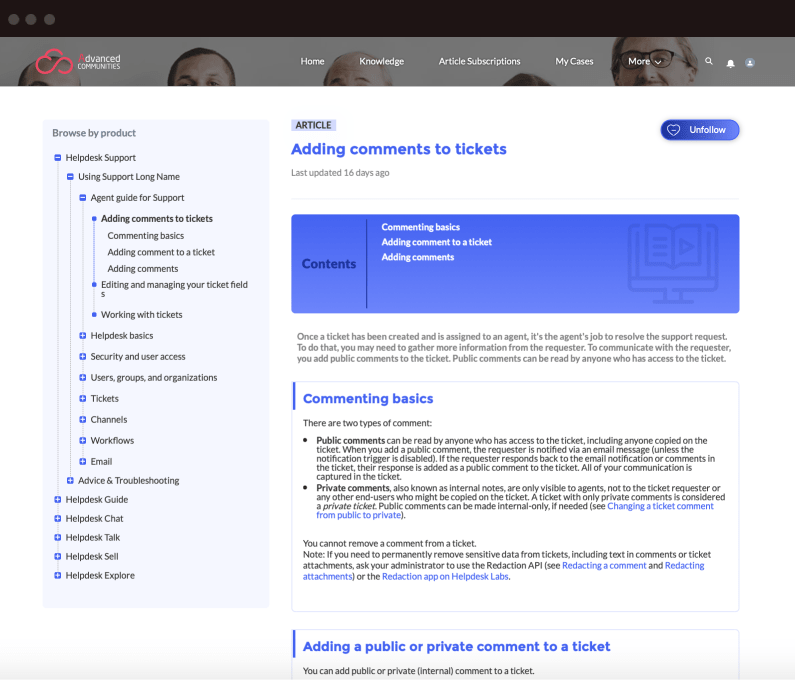 Enable an ultimate Knowledge Management app, specifically designed for Salesforce
Advanced navigation for structured manuals and guides when each article and its order is important

– category landing pages allows you to put a summary of a knowledge category for customers. Long Data Category names support (not limited by standard 40 symbols). Custom ordering of articles for manuals and guides where order is important.

Article sections + collapsible/expandable sections

– long articles are rather difficult for users to navigate. Collapsible and expandable sections allow users to see all article sections and effectively choose a needed one without scrolling up and down.

Article Subscription + subscription management

– subscribe to articles of your interest and get email notifications on each new version published.

Advanced Case Deflection wizard that provides up to 70% case deflection!

– decrease the number of cases by letting users go through the most common problems and questions and finding solutions in relevant knowledge articles INSTEAD of submitting cases.

Case Deflections Analytics

– track and analyse the relevance of case deflection questions and knowledge articles. See the precise statistics about how many questions have been raised and articles viewed and about the value of user visits.

Overcome Salesforce field size limits

– create knowledge articles as large as you need without any limits with our workaround that help you to overcome Salesforce filed size limits.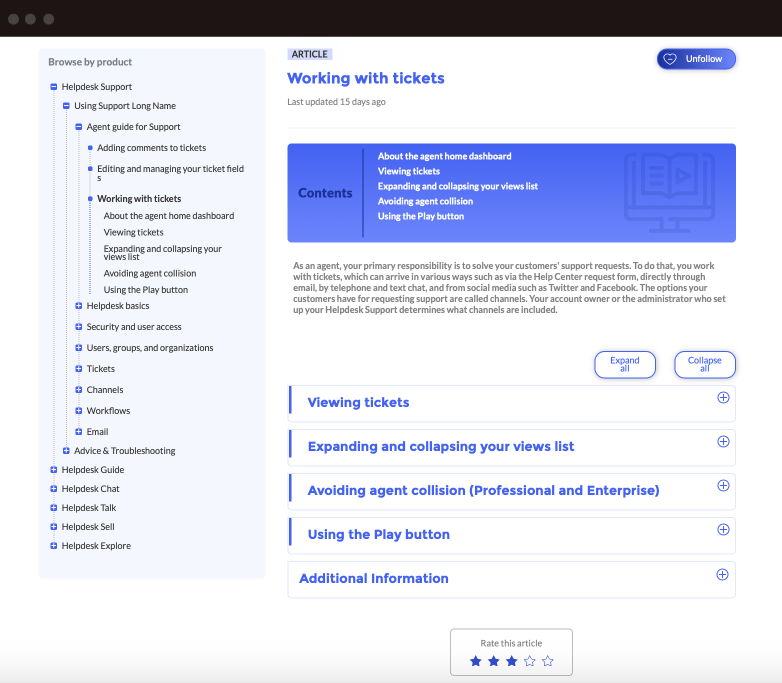 100% Salesforce native Lightning product.
New modern slick design

– with this new design the app looks way more vibrant, more polished and more immersive.

Reputation support for article creation when created articles get approved and published

– reward and motivate your community experts with reputation points for contribution to your Knowledgebase.

Support both for thumbs and star article rating

– we support articles' 5-star rating, so you have a better understanding of which articles are highly rated by your users.

Follow Articles Functionality

– let community members to follow the specific article and to be notified via email about new article versions.

File attachments support

– enrich your articles with attached files. We support article file attachments with a separate component.

Tribal Knowledge

– allows your customers to contribute to Knowledge, correct mistakes, update outdated content and collaborate with your team on improving the content.
Easy

Drag n' Drop

on your community.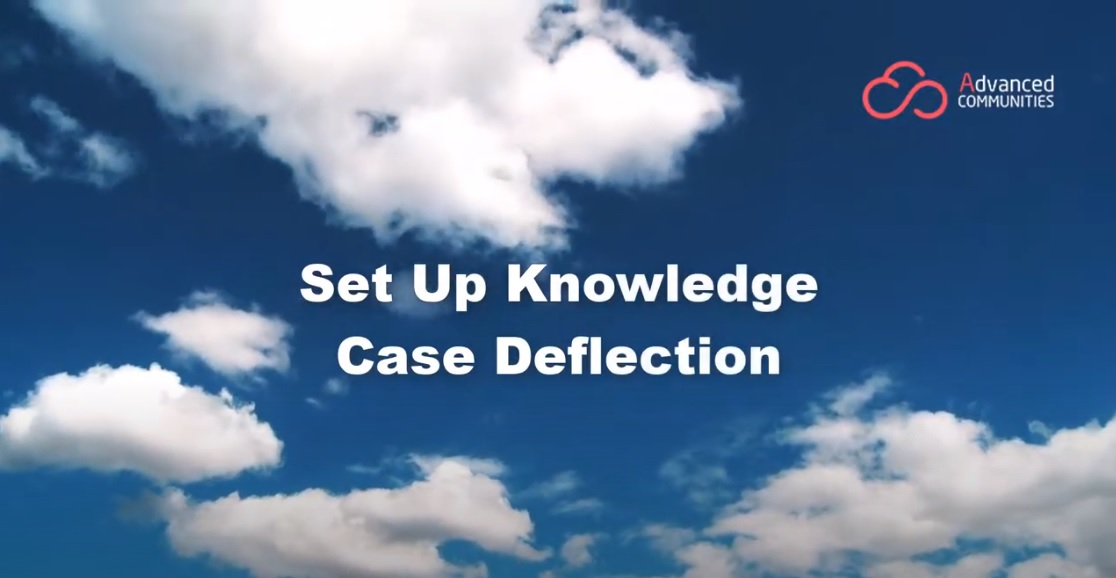 AC Knowledge Management Enterprise gives companies and organisations of all sizes the ability to build out a comprehensive Knowledge Base inside their Salesforce Experience Cloud (former Community Cloud) to serve their customers, partners and employees.

Native to Salesforce, AC Knowledge Management Enterprise permits you to create cloud-based collections of articles with relevant information about products and services. Developed specially for Salesforce Experience Cloud, our app helps companies carve out their own Knowledge Base - a self-service tool that encourages customers to solve their issues by themselves.

We help companies and organisations make their Knowledge discoverable, visible and ultimately useful for their clients. Ensuring considerable case deflection, improving the customer experience and taking pressure off support teams helps our clients to save hours and hours of unnecessary work every month.
Get in touch
If you want to have a conversation about anything related to Community Cloud or see demos of our free components and learn how to maximize the value of community to your business.