BigCommerce
Industry: IT
Headquarters: Austin, Texas, USA
Size: 600+ employees
Introduction
BigCommerce provides mighty eCommerce tools that turn shoppers into customers, enhancing B2B and B2C ecommerce for more than 60,000 small and midsize businesses, more than 2,000 mid-market businesses, more than 25 Fortune 1000 companies, and industry-leadingbrands including Assurant, Ben & Jerry's, Gibson, Paul Mitchell, Martha Stewart, and Toyota.
Challenge
When a company has more than 60,000 customers, quality user experience and support become a crucial factor. BigCommerce required a Help Center that would provide a high-end experience for customers enabling access to documentation, videos, events and other support options.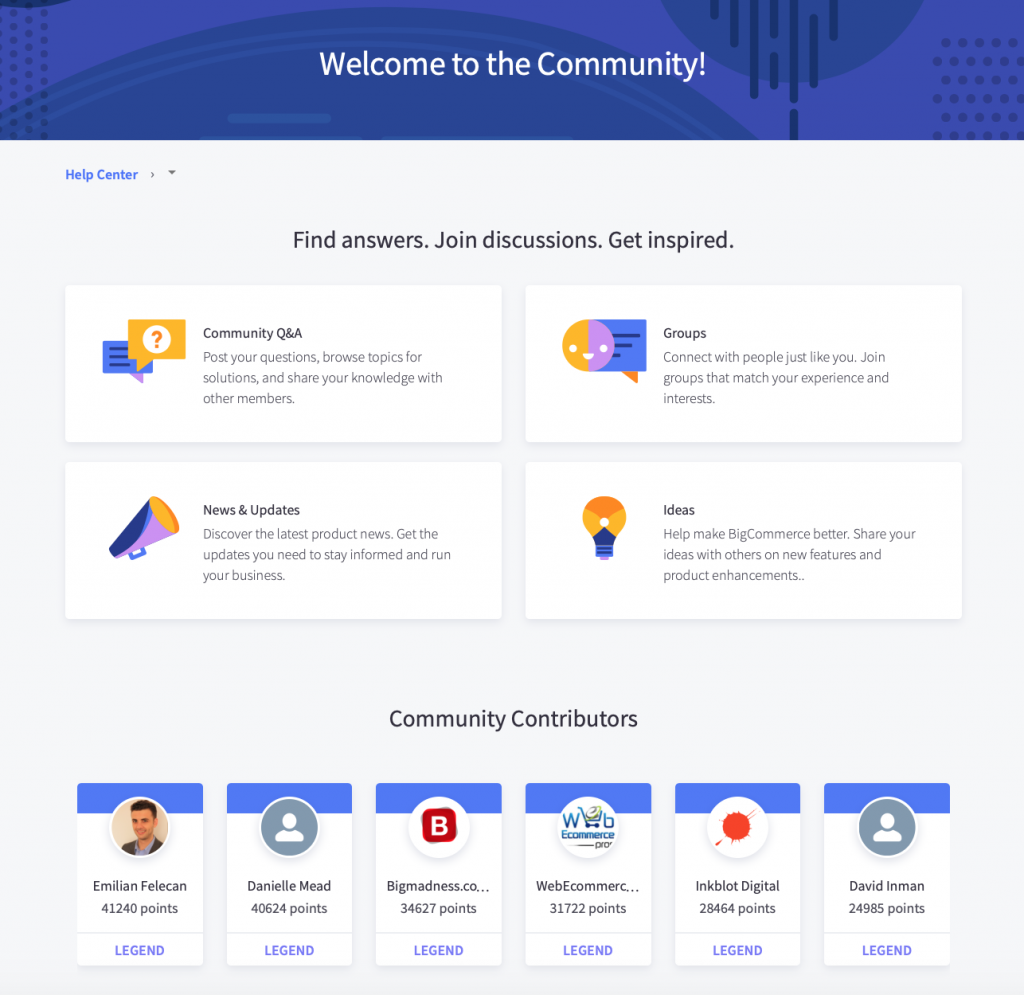 Solution
AdvancedCommunities developed a community cloud including a customised version of SalesforceKnowledge, custom search integrated with an external index engine, and Ideas including Social features. In order to implement a slick and modern design, we developed a custom Lightning Bolt template.
Benefit and Result
BigCommerce Help Center won a Salesforce Bolty Award and was praised as one of the most innovative communities on the Salesforce Community Cloud platform. The Help Center provides BigCommerce cus­tomers with intuitive and user-friendly access to documentation and support.
Get in touch
If you want to have a conversation about anything related to Community Cloud or see demos of our free components and learn how to maximize the value of community to your business.